Description
Developing Employee Engagement - without throwing money at it
Peter Wakefield, founder of Loving Monday
Tuesday, April 17th - 6 pm to 8 pm
This is a Bristol Media People Forum event, with our special guest speaker, Peter Wakefield.
Peter has over twenty years' expertise in the measurement, education and linkage between employee engagement and business performance and the leadership and management behaviour that drives it. He's managed award-winning employee engagement programmes across Europe and now runs employee engagement consultancy Loving Monday.
He now uses his insight and experience to support individuals and organisations to develop the skills, knowledge and confidence to take the 'employee' out and put the 'person' back in. Helping them to understand that to truly engage others our focus should be on 'being' engaging and not simply 'doing' engagement.
About the session: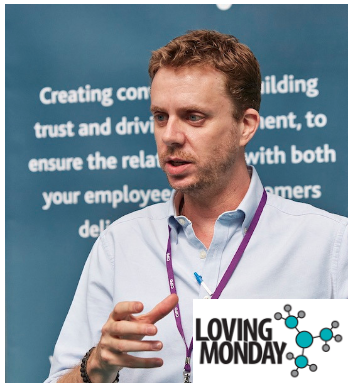 During the session Peter will give his perspective on employee engagement in 2018, why it's now more important than ever and that in order to develop it, we need to stop throwing money at it. Instead he'll cover why we should focus on building relationships, developing trust and encouraging conversation.
He'll also introduce us to 'VoicePrint' a personal profiling tool that Loving Monday use to develop awareness, insight and communication skills in managers and leaders. He'll show how VoicePrint helps them to understand how the 'voice' they use affects their ability to engage others and how this then translates to both individual and organisational performance.
The venue:
This event will be held at Bristol's world famous SS Great Britain. There's a car park close by and you can also take the ferry across the harbour water. For full details of how to get to the venue please visit: http://www.ssgreatbritain.org/your-visit/find-us
For further information:
Please contact Richard Roberts at en:Rich HR
Phone: 07941 201916
Entry Cost: £10.
Don't miss this opportunity to hear from an internationally known specialist in the field of employee engagement.
Organiser of Developing Employee Engagement - without throwing money at it
Do you work in a 'people' role in Bristol and the South West? Would you like a place to network with others in an HR or leadership role or who have responsibility for HR? Would you like to hear from guest speakers and enjoy a social drink?
That's why we've created the Bristol Media People Forum. The forum will operate on an informal basis allowing members to network, share practical experiences and make connections.