Description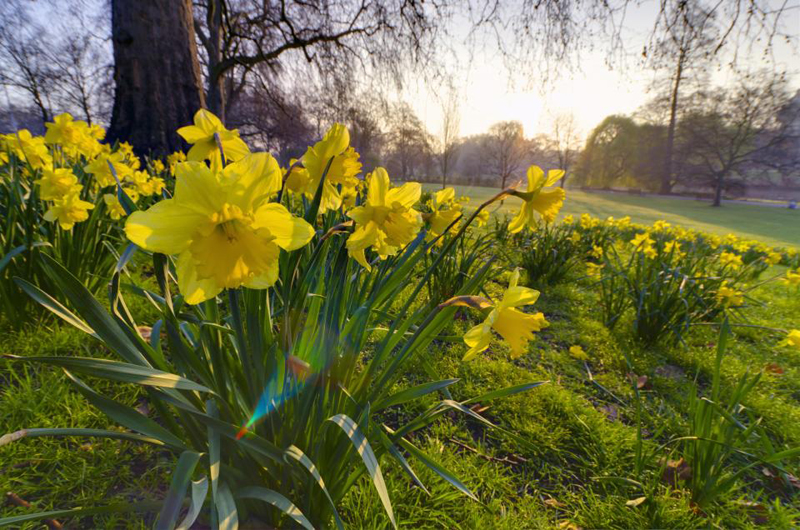 People say that they love the Summer, but March must be the true favourite month of the year. After the cold and dark months of winter. The days are warmer, brighter and longer. Perhaps you've never noticed but we start feeling "better" and happier with this greater exposure to sunlight. We begin to blossom like the snowdrops in February and for many this is the time where we start connecting to people around us after being fairly introverted for the last quarter, much like the plants around us that have been hiding underground.
On the subject of connecting JOHN CHRISTIAN this month will be introducing us to how to connect to that deeper part of ourselves that we know as intuition. Where does it come from and how can we tap into it are questions that will be answered in Johns talk "Developing Intuitive Intelligence". Spring is also associated with growth and development. Whether you are growing your business or not stress is a constant factor that you have to deal with and the success of your business is dependant on knowing how to deal with stress effectively. MATT HATSON will be revealing to us his top tips for just that in his talk "3 Steps To Building a Stress Resilient Business.
The meeting will start at 7pm prompt with room for networking before and after as well as during the break. If you have a business or interest in wellbeing then this is the perfect place to meet with like-minded people to help you move forwards whatever your goals maybe.
If you just want to come for the talks then that's okay too. We do our best to cut through the fluff to bring you tangible content that you can take away with you.
Click the green tickets button to book your place now or read below for more information on March's talks.
DEVELOPING INTUITIVE INTELLIGENCE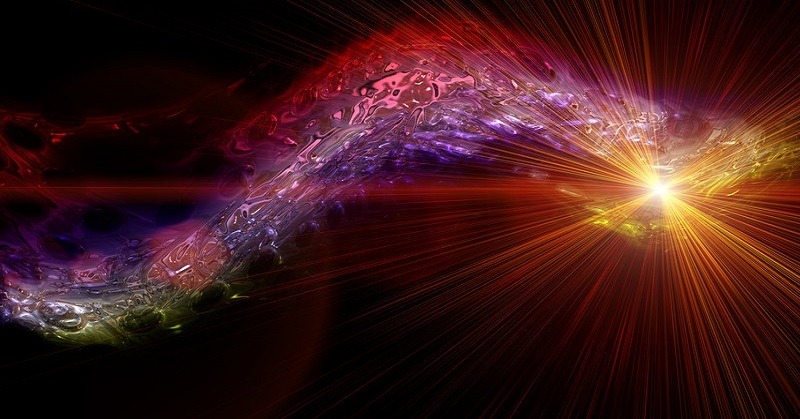 We all have an innate sense of a greater intelligence at work within ourselves other than just the rational, logical, deductive mind. We often refer to it as our gut feeling, sixth sense, intuition, instinct, higher mind and inner voice, but few of us seem to be able to really define this latent ability or where it comes from.
Researchers have discovered in their studies on highly gifted autistic and down syndrome children or adults, that although they often appear to be unable to cope with everyday tasks, they are in some cases exceptional gifted in such fields as art, music, mathematics and crafts. The researchers have concluded that these exceptional abilities occur due to the existence of an independent intelligence. John's personal experience is that anyone of us can tap into this intelligence as it exists in and around all of us. What we need to do is learn how to tune in and channel it through ourselves.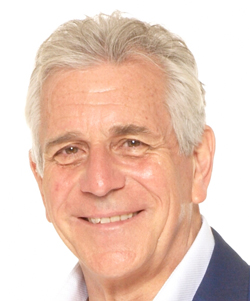 JOHN CHRISTIAN brings the joy and humour of his life's rich experience to the platforms and communities he works with whether in the field of business management and life coaching or to the stage of entertainment on which he continues to work in stage screen and television. His positive communication and intuitive skills have organically grown as he has connected and developed his own insight into the journey of life along with some of the finest teachers and mentors from the Eastern and Western world.
Over recent decades, John has been a guest speaker and presenter at a wide variety of events across all social strata's around the world. From weekend retreats to top international organisations he shares his approach to improving Life and achieving one's personal goals from within. His engaging and charismatic style of presentation peppered with light humour is always involving.

As part of his journey, John who is a qualified mindfulness coach, yoga teacher and Reiki master has led numerous meditation treks in throughout the Himalayas.
Among the list of john's highly respected mentors are:
Paul Solomon. Renowned philosopher and doctor, and founder of F.I.L
Master Tamo-san, founder of the Buddha's Eye based in Japan.
Swami Shivananda founder of the worldwide Shivananda Vedanta schools of Yoga, John is also a qualified yoga teacher.
Sir George Trevelyan, Founder of the Wrekin Trust, UK.
John was recently the Keynote Speaker for the National Speakers Association of Australia, in the Houses of Parliament, Canberra, Australia and for the Music Faculties of Ljubljana, and Maribor, Universities, Slovenia.
3 STEPS TO BUILDING A STRESS RESILIENT BUSINESS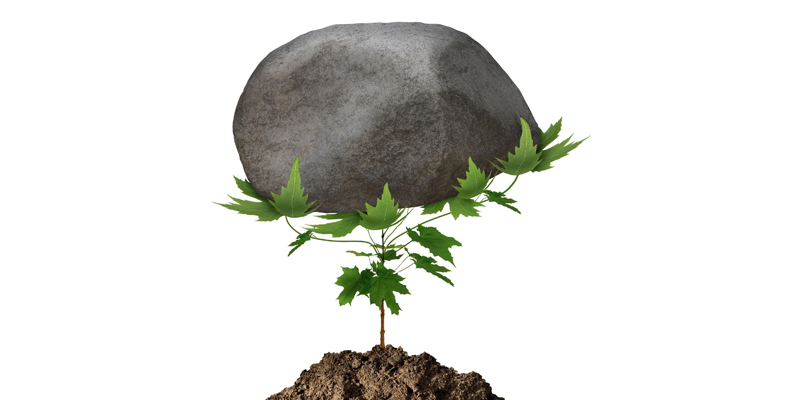 In this time of volatility, uncertainty, complexity and ambiguity (VUCA), growing and maintaining a thriving company is a real challenge. In 2017, the number of UK businesses going in to administration rose for the third successive year. The shadow of Brexit looms large and even the most predictable of business plans have some "rough guess" about them.
But it's not all Brexit's fault. After all we can look back at a succession of global crises that launched as many businesses as they closed. Opportunities arise during chaos and as such it's the businesses that can get the best out of their staff, develop and retain intellectual property that will flourish in this VUCA economy.
But adapting and thriving in this environment is tough. Making long term investments in equipment or business systems is risky when your requirements might change mid-project. So, we turn to the capable and intelligent talent in our organisation to handle that uncertainty. And if they have the capacity, commitment and resilience to handle the extra stress, this is a good option…
Until they can't handle it anymore, and you find them leaving or, worse still, disengaged and unproductive. Which we might not spot until it's too late.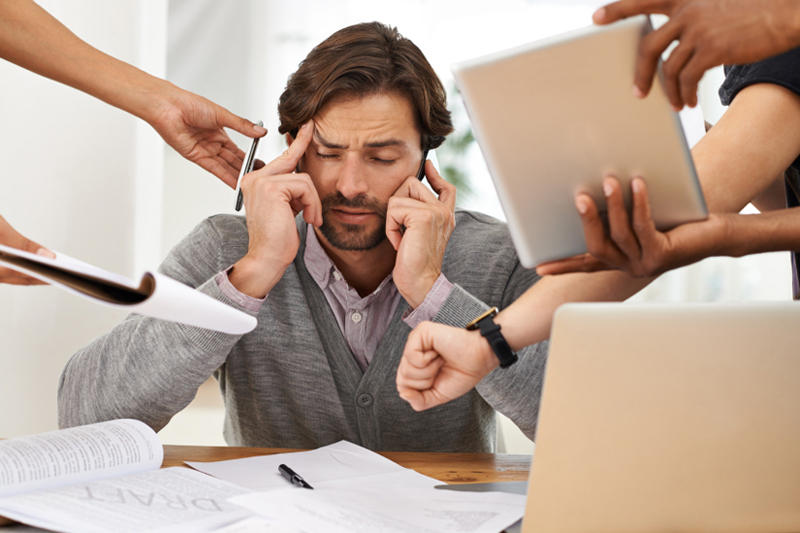 So, as you consider this, let us ask you:
• Where are the stress points in your business?
• What is stress costing you in lost productivity and customer satisfaction?
• How is stress affecting your ability to recruit and retain the right people?
If the answers to those questions cause you concern or, even worse, you don't know the answers to them, then join Matt to learn three simple steps that you can apply to your business that will allow you to thrive under the stress that keeps your competition awake at night.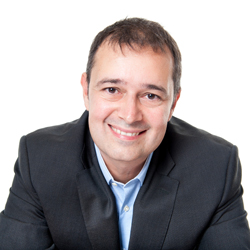 With over 25 years working in high pressure technical and sales roles, MATT HATSON now trains people and organisations in how to perform brilliantly under pressure, by learning how stress works and techniques to manage it developed by neuroscientists. Matt is a certified Coach and Mentor with licenses in numerous fields, has a Batchelor Degree in Electronics and Masters Degrees in Business and Leadership.