Developing Reading Fluency Part 2 - Kelly Ashley
About this event
You are warmly invited to join our free Virtual Event (Please book onto both Events):
In this second session on reading fluency, we will revisit the big ideas explored in the first session and then build on this knowledge by going into more depth on how to integrate the teaching of fluency into the wider curriculum in a flexible way. Again, teachers will be provided with practical, ready-to-use strategies for teaching and assessing reading fluency in the primary classroom.
With over 20 years of experience in education in both the US and the UK, Kelly Ashley (@kashleyenglish) currently works as an independent consultant, providing training and support for primary schools across the UK. Kelly's particular interest in language acquisition and vocabulary development has led to the publication of her first book, Word Power: Amplifying vocabulary instruction (2019) – a practical text full of ideas for building a language-rich environment and how to Power-Up vocabulary instruction in the primary classroom. Visit https://kellyashleyconsultancy.wordpress.com/for information.
This event is open to Headteachers, Reading Leads and Class Teachers
We are anticipating a high level of interest, so please secure your place early.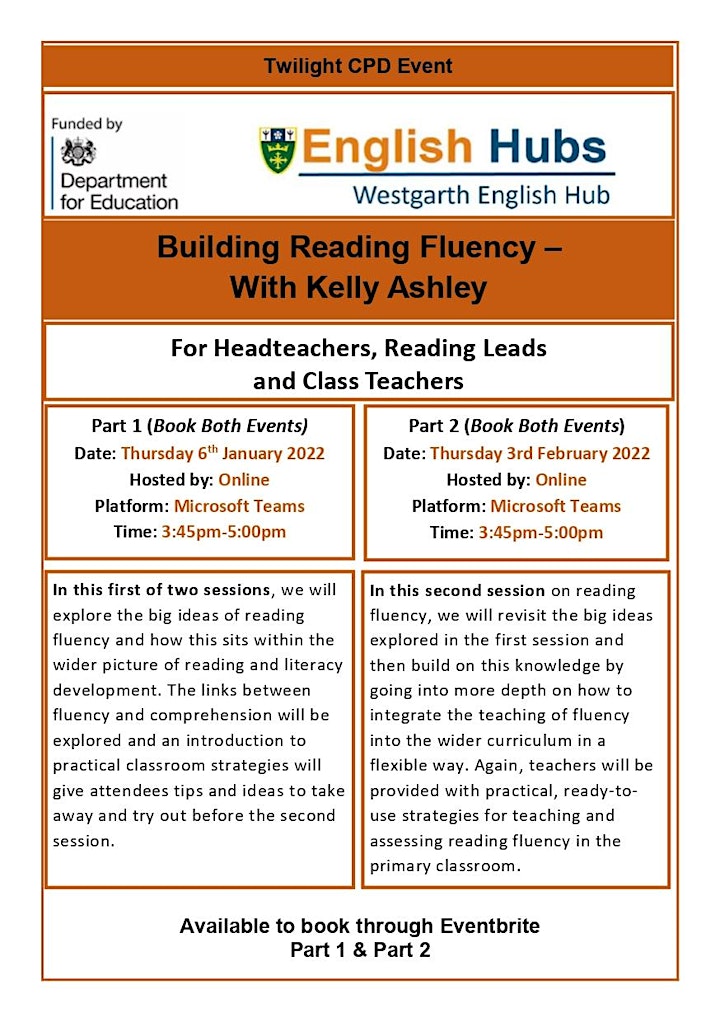 Organiser of Developing Reading Fluency Part 2 - Kelly Ashley - Medium Level Event