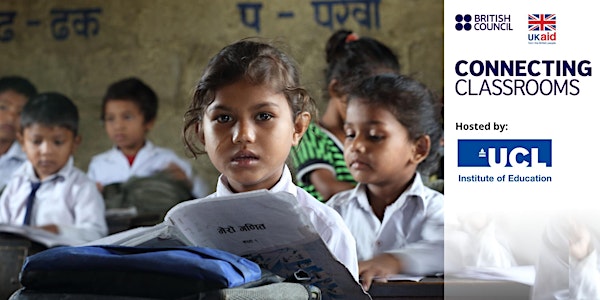 Developing successful learning in Nepal: British Council report launch
The British Council & UCL Institute of Education invite you to explore new research examining successful learning in Nepal.
About this event
The British Council and UCL Institute of Education are delighted to announce this virtual session (hosted by UCL Institute of Education) on successful learning in Nepal, with insights for education leaders, teachers, policymakers and academics across international contexts.
Participants can expect to gain a deeper understanding of the Nepalese education context, the aims of its government, and the opportunities and challenges presented by initiatives on:
school turnaround and improvement;
student employability
defining and implementing 'core skills' and 'global learning'
On-the-ground case studies and academic literature will both be touched on. Q&A sessions with the audience will follow the talks.
The essentials
When? 9am – 10.30am (BST), Thursday 24 September 2020
Where? Hosted online via Zoom by the UCL Institute of Education
Who? British Council Nepal and the UCL Institute of Education
Speakers
The session will include four talks from the main authors of a new British Council research publication 'Developing successful learning in Nepal: Insights on curriculum, teaching methods and school leadership'.
Douglas Bourn, Professor of Development Education and co-director of the Development Education Research Centre at the UCL Institute of Education, will introduce the main chapter in the research publication, 'International perspective on Global Learning'. The co-author on this piece, Aamna Pasha, will go into more detail on the chapter.
Pasha is a doctoral candidate at the UCL Institute of Education. Her research looks at global education in the context of Pakistan and the construction of global education themes in the social studies textbooks in the country. She will talk us through what we mean by 'global learning' and the challenges and opportunities it presents for teachers and pupils.
Donnie Adams has, with co-authors, written a chapter on Leading school turnaround and improvement. Adams is a senior lecturer at the Faculty of Education, University of Malaya with a PhD in Educational Leadership. He will discuss the challenges faced by school leaders in improving low-performing schools and the conditions for lasting change.
For our third talk, Alina Laurent-Olive will discuss her co-authored chapter with Douglas Bourn on 'Core skills in the Nepalese secondary school curriculum'. Laurent-Olive is a postgraduate student in Development Education and Global Learning at University College London and for her MA has focused on the context of Nepal. She will outline what is needed in order for 'core skills' to become successfully embedded in the secondary school curriculum.
Finally, Khum Raj Pathak will discuss his chapter on 'Core skills for employability in Nepal'. Pathak is an education researcher and maths teacher. He will present his findings on what the Nepalese education system needs to do to encourage independent and confident citizens ready for the workplace.
Accessing the event
Tickets are free and can be booked now! A Zoom link shall be issued by email to all registered attendees within 48 hours of the event. Please arrive at the event 5 minutes before the session is due to start (8.55am).
We look forward to welcoming you there.
************************************************************************************
Header image: 'Sahara Bal Primary School, Grade 1, Pokhara, Nepal' by Australian Department of Foreign Affairs and Trade is licensed under CC BY 2.0