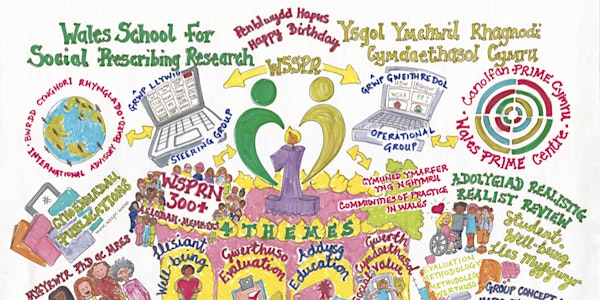 Developing the Irish Sea Social Prescribing Co-operation - Event 3
Online event developing social prescribing across the Celtic Sea - Event 3 Moving Forwards
About this event
The Irish Sea Social Prescribing Eco-System Platform is a unique collaborative space for innovation on social prescribing (SP) for researchers and practitioners in the Republic of Ireland & Wales. The network will support open discussion, collaboration and research between a range of disciplines and sectors to develop best practice in social prescribing. Wales Social Prescribing Research Network (WSSPR ) has hosted a series of online events with the purpose of developing a partnership and agreeing priorities for research across the Celtic Sea.
Our final online event will look at the research priorities identified during Event 2 and will focus on how these priorities can be taken forward to establish collaboration and submission of research proposals.
The event is open to all to attend and will be of particular interest to researchers and academics.
The event will be held on Microsoft Teams.
To register attendance at event 3 please click on the link "register"above.