Description
Title: Developing Women Leaders
Event Date: 7 March 2018
Time: 15:00-16:30
Description
Join Bournemouth University and the Chartered Management Institute (CMI) to discuss the progress made on achieving gender balance in the 100 years since women's emancipation. Our panel of experts will share their industry insights and experiences of gender challenges along with some highlights from the CMIs new research which provides actionable insights on creating and maintaining gender diversity in the workplace.
Panel members:

Liz Finney – General Manager AFC Bournemouth
Angela Piromali – Managing Director, Rock Recruitment and The Rock Awards
Sarah Ali Choudhury – Celebrity Chef and Ambassador for the UK Nepal Friendship Society and Child Nepal
Helen Walbey – Managing Director of Recycle Scooters and Chair for Diversity and Health for the Federation for Small Businesses'

Panel bios:
Sarah Ali Choudhury is an award winning chef who appeared on Channel 4 where she cooked for two-time Michelin Star awarded restaurateur Michael Caines MBE and one of Britain's most acclaimed chefs, Prue Leith CBE. Her expertise is highly sought after. Sarah is the Winner of the UK Small Awards and also recently won Influential Woman of the Year by Venus Awards and is sponsored by Mercedes Benz. Sarah is the Lead Ambassador for Venus Awards 2018 and has made it to the National Venus Awards for Influential Woman of the Year.
Sarah went on to write for various magazines and newspapers and now has food columns and recipes in Bournemouth, Birmingham, Malaysia, Singapore, India and Bangladesh as well as an online presence.
Sarah was quickly scooped up by UK Nepal Friendship Society to stand as their PR Ambassador as a plan to introduce Nepalese recipes within the Indian catering industry. Sarah works closely with UKNFS to assist with the development of Nepal since the Earthquake in April 2015.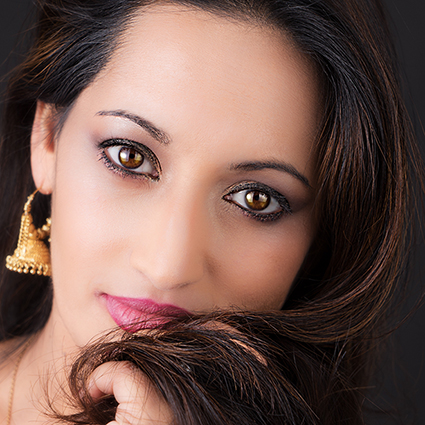 Helen Walbey is the UK Policy Chair for Diversity at the Federation of Small Businesses who are the largest business membership organisation in the U.K. Helen is a small business owner herself and has an internationally exporting motorcycle scrap yard based in South Wales where she employs a small team of staff. She is a champion for other women and chairs the Welsh Government expert advisory board who are currently developing a national framework for women's enterprise in Wales. When she is not working she is digging holes in her garden assisted by her rescue dog.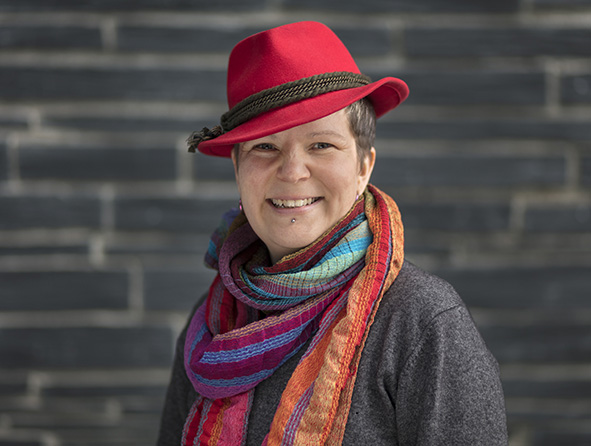 For futher information on this event please contact diversity@bournemouth.ac.uk

Details on how to get to BU and parking etc, can be found here: https://www1.bournemouth.ac.uk/about/contact-us/directions/directions-our-talbot-campus
Please note that before placing an order, you will be asked to agree to Bournemouth University's terms and conditions (see below). Please read these terms carefully and make sure you understand them before ordering any Products.

Bournemouth University's Online Event Terms and Conditions

Rules of admission and conduct at our events
BU would like everyone attending the event to enjoy it. With this in mind, BU expects all attendees to comply with the standards set out below. BU shall be entitled to end your booking and refuse admission or ask you to leave the event (without a refund) if you do not comply with any of these rules
Rules of admission
• Where the event has a minimum age limit, we will be entitled to ask any attendee (who we believe may not meet that age limit) for proof of their age and to refuse entry if sufficient proof is not provided. Any age restrictions will be made clear to you as part of the event booking details before you book on to the event.
• Where the event is suitable for children they must be accompanied by an adult.
• Assistance dogs are welcome but other animals are not permitted at the event unless otherwise stated.
• We reserve the right to delay or refuse to admit latecomers.
• Please make us aware of any special requirements you have for the event as soon as possible so that we can look to put in place any reasonable adjustments required.
Rules of conduct
You must:
• follow all reasonable instructions given by our staff during the event;
• conduct yourself in a professional and courteous manner towards all other event attendees, organisers and presenters;
• not record images and/or sound at our event and ensure that mobile phones and other electronic devices are set to silent or switched off during the event, unless we confirm otherwise at the start;
• not behave in any way which might pose a risk to the safety of or cause annoyance or nuisance to other persons; and
• not smoke at the event.