Developing Women Leaders Workshop
Description
WE NEED MORE WOMEN LEADERS.
Now, more than ever, we need more women to step up and take leadership roles – leaders of small businesses, large employers, public sector, professional bodies and charities. Our larger employers are struggling to fill senior positions to create gender-balanced Boards and fill the talent pipeline below. This is a key economic priority for UK organisations.
This one-day workshop addresses these questions:
How do we develop more women leaders?
How do we create conditions for more women to flourish in their careers?
What are the barriers to more women stepping forward as leaders and how do we address them?
What is a useful leadership model to develop more leaders and how can I develop myself as a leader, role model, coach and/or mentor?
This workshop is for you if any of these apply:
You want to play a key role in the economic growth of Coventry & Warwickshire, Solihull and the greater West Midlands
You are involved in managing, supporting, mentoring, coaching and/or networking with professional women and/or female business owners
You are an existing leader and want to develop more leaders of the future
You want to develop your own leadership skills.
Why you should attend:
There has never been so much need for more women leaders: pressure from government for companies to have at least 1/3rd of their board positions filled with women within the next 3 years; introduction of gender pay gap reporting highlighting the differences not only in pay but in gender balance at all levels; a greater understanding of the maternity drain and motherhood penalty and their impact on future careers.
Our local region has a skills and leadership shortage on its hands – business leaders currently see this as their biggest barriers to growth. Engaging more women effectively in the local economy is part of the solution.
The glass ceiling may be a thing of the past and global campaigns (such as Sheryl Sandberg's Lean-In) are inspiring more women to dream bigger …. BUT there is still a significant under-representation of women in senior roles across all sectors. Let's translate this to a local level to take action to develop more role models, aspiring future leaders and more female talent in this region.
To be inspired and feel supported to make a significant impact with the people you work and connect with.
Organisations that have a gender balance at all levels (including Board level) consistently outperform other businesses – there is a compelling economic impact to having more senior women.
What can you expect from the Workshop programme:
A fresh perspective and focus on developing more women leaders of the future
Context for why it is important to develop more women leaders and the potential barriers
Increase your awareness of unconscious bias and gender differences, improving your gender intelligence
An inclusive leadership model that can be used for your own personal development as a leader and for supporting, mentoring and developing others (regardless of gender)
Career development planning - specific considerations for developing more women leaders
Understanding role model behaviour and your own personal impact.
What will the workshop be like?
inspiring and insightful, creating greater awareness
dynamic, engaging and focussed on designing practical calls to action
participatory, with all attendees invited and encouraged to contribute throughout the day
social - providing opportunities to build new relationships and extend your networking.
Your Workshop Leader
Sally Dhillon is passionate about supporting more women to become leaders and play a more active involvement in the economic success of the region.
With a background in HR leadership, she transitioned from being a HR Director to an Executive Coach and Leadership Development Trainer to being a stay at home mum. During her career break (which perhaps gave her the most opportunity to develop her skills as a leader!) she worked on a freelance basis for a parenting charity and studied organisational psychology.
Sally is a co-founder of Career-Mums Partnership.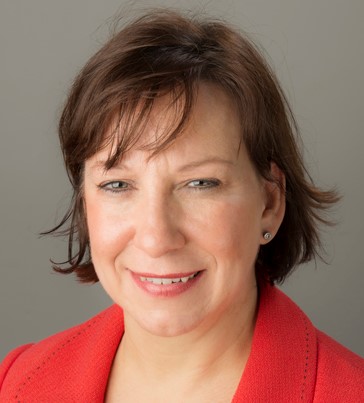 Career-Mums Partnership is a local business focussed on improving gender balance in the local Warwickshire/West Midlands economy. With a focus on helping women to return to work after a career break, Career-Mums support employers with making the most of the returners market, developing flexible working practices, and attracting, retaining and developing more senior women. Research shows that organisations with a reasonable gender balance outperform those that don't – don't get left behind!
FAQs
Where is the event?
Holiday Inn, Kenilworth, with free parking on site
What are the timings?
9.30am – 4.00pm
We'll take refreshment breaks throughout the day with lunch being served around 12.30pm.
Please ensure we are aware of any dietary requirements before the event.
What's the cost?
We've maintained the early bird ticket price - £95.00.
What's included in the cost?
The ticket cost includes attendance at the Developing Women Leaders Workshop and workshop materials, refreshments and lunch.
Can men come to Developing Women Leaders Workshop?
Yes, men are absolutely welcome – the focus is on how to develop more women leaders and everyone plays an important role in this, regardless of gender.
What shall I do if I'm not sure whether the Workshop is suitable for me?
Contact the Organiser to discuss whether it is suitable for you to attend - contact details are below.
What is the refund policy?
Please be advised that if you are unable to attend the event we are unable to offer refunds, transfers to a digital ticket or credits for a future event, unless 30 days notice is given.
Is my ticket transferrable?
If you are unable to make the workshop, you may transfer your ticket to a friend/colleague. Just drop us a line at least 24 hours before the event with their name (and any dietary requirements).
Is there an alternative method of payment?
Automating registration and payment via Eventbrite helps us keep ticket prices down so that is our preferred method of payment. However, you can opt to pay by invoice (head to the Other Payment Options link at the bottom of the ticket booking page). If you ask us to invoice you, your place will be confirmed on receipt of payment. If we don't receive payment within 7 days we'll have to release your ticket for resale. Please also note that payment MUST be received at least 7 days prior to the workshop date.
What if I don't have/want to use Paypal?
You don't need to have a Paypal account to buy a ticket for this event. When you get to the checkout select 'checkout as guest' and you'll be able to enter your credit or debit card details as normal.
Do I have to bring my printed ticket to the event?
No.
Where can I contact the organizer with any other questions?
Please email any queries to sally@career-mums.co.uk or call on 0773 6066262.