Developing Your Digital Presence: A Primer for Scholars
Event Information
Location
Newcastle Business School, Northumbria University
City Campus East 1, Room 402
Newcastle-upon-Tyne, UK NE2 1XA
Description
Digital culture in higher education will influence and impact every aspect of the work we do as scholars in higher education. While social media technology has been part of the university culture for well over a decade, it has only recently begun to impact a scholar's research portfolio. Social media and a globally networked research community will impact how we engage and connect with our professional colleagues. Social media post, retweets, shares and likes are now simply a part of our daily lives.
How do you create presence, for you and your research, in a digital world? How to do you advance your research and leverage the impact of your scholarship? What are some the common profile sites? How do you begin setting up and growing a digital profile?
This presentation will engage participants and assist in understanding digital presence. Further, it will describe the tools necessary to be better identified and cited by scholars. As scholars, we must embrace and leverage this digital culture to disseminate our scholarship beyond the sporadic marketing of journals and professional associations.
In this growing digital culture, we must learn to shape our online identity, better network with our global colleagues, and share our personal values to guide our fields of study. Finally, we must begin to take an active role in the dissemination and control the impact of our professional scholarship in a globally networked knowledge economy.
Speaker:
Dr. Jeff M. Allen is a leading scholar in the area of learning and performance innovation for the knowledge economy. At the University of North Texas, he serves as a Regents Professor of Information Science in the College of Information and Director of the Center for Knowledge Solutions. He has provided leadership as a Board member of the Academy of Human Resource Development, Past Editor-in-Chief of Performance Improvement Quarterly, and Past Editor of Career and Technical Education Research, and Founding-Editor of Learning and Performance Quarterly. Currently he serves as President of Knowledge & Information Professional Association (KIPA). Outside of his scholarship, Dr. Allen is triathlete, ultra-distance runner, martial artist and boxer.
https://sageprofessor.com/about/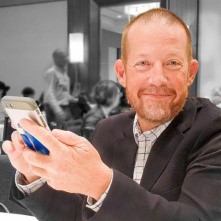 Date and Time
Location
Newcastle Business School, Northumbria University
City Campus East 1, Room 402
Newcastle-upon-Tyne, UK NE2 1XA