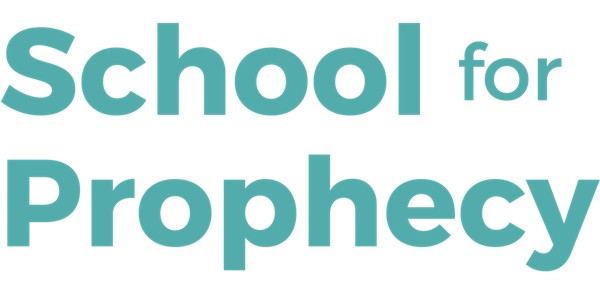 DEVELOPING YOUR PROPHETIC GIFT - Jersey In-Person Prophecy Course [2022]
Location
St Paul's Centre
Dumaresq Street
JE2 3RL Saint Helier
Jersey
Refund policy
Refunds up to 7 days before event
Eventbrite's fee is nonrefundable.
Sales Have Ended
Registrations are closed
Unfortunately, the ticket sales for this event have ended, but please contact the office at schoolforprophecy@gmail.com or 07940 483478 for information about our other courses currently available or planned for next year.
Developing Your Prophetic Gift is the School for Prophecy's training course covering all aspects of the biblical gift of prophecy.
About this event
The next Developing Your Prophetic Gift prophecy training course starts on Friday 21st January 2022 [Note 1], at St. Paul's Centre, Dumaresq Street, St. Helier. It will run for nine monthly Friday evenings, from 7.30 pm to 9.30 pm, over eleven months from January to November. The course will be led and taught by Diana Stievenard and Mark Iles, supported by the School for Prophecy team.
Tickets cost £10.00 per meeting, plus the Eventbrite registration fee. Alternatively, you can purchase a Complete training course pass, including a 10% discount and free video recordings of any of the teaching sessions you miss. The course teaching manual is also available to buy with purchase in the Add-ons when you register. [see also Growing in Prophetic Ministry level two training course].
The School for Prophecy level one training course, Developing Your Prophetic Gift, will help you better understand the biblical gift of prophecy, hear more clearly from Father for yourself and others and equip you to give and receive prophetic words using biblical principles. The level one training course lays biblical foundations for prophecy's proper use, dispels its more common myths, misnomers, and misunderstandings, and reveals its full potential as a potent Body ministry. YouTube Introductory Video.
The Developing Your Prophetic Gift course is suitable for those with limited experience and those already moving in the gift because it explains fundamental biblical principles and establishes foundational biblical practices that will increase your understanding, operation, and experience of the gift.
It provides clear, candid, and comprehensive teaching on all aspects of the biblical gift of prophecy, a comfortable and safe environment for you to practice and experienced advice on hand to help you grow in the gift. The activation workshops are an essential part of the course and provide the necessary learning environment and relevant practise to turn the teaching into an ongoing experience.
This course comprises nine sessions covering the following topics, teaching subjects, and supporting activation workshops:
Topic 1: Prophetic Engagement - [Activation Workshops]
Battle for Your Mind - [Start-Up 1]
Seeing the Bigger Picture - [Start-Up 2]
Hearing Your Father's Voice - Start-Up 3]
Topic 2: Prophetic Foundations
The Biblical Gift of Prophecy - [Every-day 1]
New Covenant Prophecy - [Every-day 2]
The Biblical Framework of Prophecy - [Every-day 3]
Topic 3: Prophetic Protocols
Principles of Testing Prophecy - [Hands-Free 1]
Principles of Interpreting Prophecy - [Hands-Free 2]
Principles of Responding to Prophecy - [Hands-Free 3]
Every meeting will include a teaching session, an activation workshop, a small group session, discussion times, and the all-important questions & answers time. Student-style presentation notes will be provided for all the teaching sessions and video recordings of the teaching sessions will also be available to purchase and download.
- School for Prophecy, Southampton, U.K.
Enquiries: Please contact the school office by email: schoolforprophecy@gmail.com or by telephone: 07940 483478.
[1] The first three meetings are on 21st January, 18th February, and 18th March 2022.