DLD is more common than Autism, so why do we not know more about it? Our webinar aims to improve your understanding of DLD.
About this event
Copy and paste the link into your web browser to book your ticket now (For Apple IOS users)
https://www.eventbrite.co.uk/e/188348043067
It is thought that there are more than 2 children in a class of 30 who have Developmental Language Disorder.
It's more common than Autism, but not enough people know about it.
DLD was, until recently, also known as 'Specific Language Impairment', 'language disorder' and 'developmental language impairment'. But little is known about the presentation, and many children go undiagnosed and therefore lack the help they need.
Libby Hill, award winning Speech & Language therapist will be improving our knowledge of DLD in her amazing 5-star webinar.
We will explore:
1. What is DLD?
2. What are the key traits or symptoms?
3. How DLD can be mistaken for other presentations and conditions such as Autism.
4. What difficulties does a child with DLD have?
5. What interventions can be done at home and at school to help children with DLD?
6. When will your child need a speech therapist? And what can they offer?
As always there will be time for questions throughout the presentation.
Slides, references and CPD certificates will be available to attendees along with a recording to watch again for up to 30 days afterwards.
Copy and paste the link into your web browser to book your ticket now (For Apple IOS users)
https://www.eventbrite.co.uk/e/188348043067
How do our webinars work?
Once you have purchased a ticket, you will be emailed a link to register for the event on ZOOM. It's really important you register as soon as possible, as we manually check everyone in for safeguarding and security reasons.
Once registered you will be sent a link to join us on the night, almost as if the 'room to the door' is opened for you and you're checked in.
Click on the link to the ZOOM room 15 mins before the live webinar is to start, and make sure you are logged into ZOOM beforehand.
If you encounter any issues please visit www.sunshine-support.org/troubleshooting
The video of the webinar will be available to watch for 30 days after the webinar takes place, so if you need to leave the webinar at any time or can't make it at that specific time you can watch again at your leisure. The link to the recording will be sent to you within 24 hours of the webinar taking place.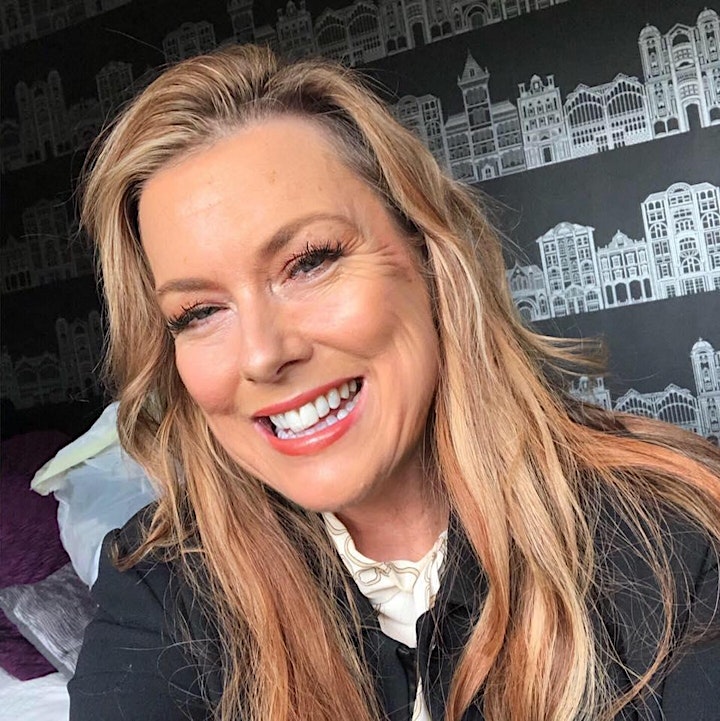 About Libby Hill
Libby qualified as a speech and language therapist from the prestigious University College, London in 1986. She remains as passionate about what she does now as she was then, which most definitely comes across in her work.
Her practical, pragmatic approach works well with all children.
She is a member of the Royal College of Speech and language therapists and ASLTIP and is registered with the Health Professions Council. She also has an enhanced CRB/DBS check.
Libby set up Small Talk Speech and language therapy in 2007 which has grown to include speech and language therapists, SLT assistants, early years practitioners and counsellors with access to Clinical Psychology and Educational Psychology.
She set up Smart Talkers Pre-School communication groups in 2009 which are franchised in the UK and abroad. In 2011 she created S & L World, the global bulletin for Speech and language professionals which she continues to edit.
Her latest projects include a website to provide speech therapy materials and being consultant speech and language therapist to Channel 4s 'Born naughty?'.
Date and time
Location
Refund policy
Organizer of Developmental Language Disorder (DLD) Identifying and Supporting Children