Interpersonal workshops for dyspraxics 16+ using devising forum theatre under the theme of friends, exploring issues to thrive.
About this event
Amazing Interpersonal coaching Workshop on zoom for Adults 16+ with Dyspraxia (Also known as Developmental Coordination Disorder) or suspect they have it using integrated Devising Forum Theatre to help Dyspraxic thrive, under the theme of "Friends".
This workshop, will involve dramatic role play to explore the interpersonal challenges within this theme which can help you increase you awareness, find new ways to respond to interpersonal challenges, help you practice expressing your needs during challenging conversations to improve your interpersonal life quality.
Challenges can occur for Dyspraxics both in terms of friends awareness and understanding of their diagnosis/needs, but also in around potential judgements and boundary violations than strictly to Dyspraxic awarness concerns. This can lead to frustrations, conflicts, low self-esteems when our dyspraxics needs aren't understood or met by others, and dyspraxics struggling maintaining friendships in some instances. In this workshop we will explore this theme across within this interpersonal arena, to help you find new ways to respond, express your needs effectively and boundaries to improve your confidence and thrive. This is particularly useful when facing judgements by others or where your boundaries are ignored in the future, for those experiencing ongoing issues in this area.
This session is run by Dyspraxic Drama UK, and will be a highly interactive event limited to 6 attendees on 20/5/21 evening at 7:30pm lasting two hours on zoom, with a particular emphasis on learning from each other, findings new possibilities sharing experiences and perspectives to help you develop coping strategies during this challenging time in a supportive manner (further details to be emailed to your nearer the time.
Booking is by suggested donation of only between £5-£15 per person to accommodate different needs and circumstances with a reasonable "pay what you can afford" policy within this scale. This workshop is particularly open to anyone 16+ with a dyspraxia diagnosis or suspects they have it limited to 6 attendees only. So please book in advance to avoid disappointment as it would be great to see you there. If you require further information or contact me on dyspraxicdramauk@gmail.com/07787722330. Thanks. Chris Colebrook, Solution-Focused Coach Practitioner (Dip/PhD), Faciliator Dyspraxic Drama UK.
P.S: Do note that the zoom meeting will be open from 7.15pm pm on Thursday 13th May for the workshop to start at 7:30pm sharp. Please arrive no later than 7:45pm to be allowed into the meeting. Booking can also be done via PayPal on dyspraxicdramauk@ gmail.com or bank transfer should you prefer to avoid Eventbrite fees. So please contact me should you wish to book by that means
Website: www.dyspraxicdramauk.org for further details.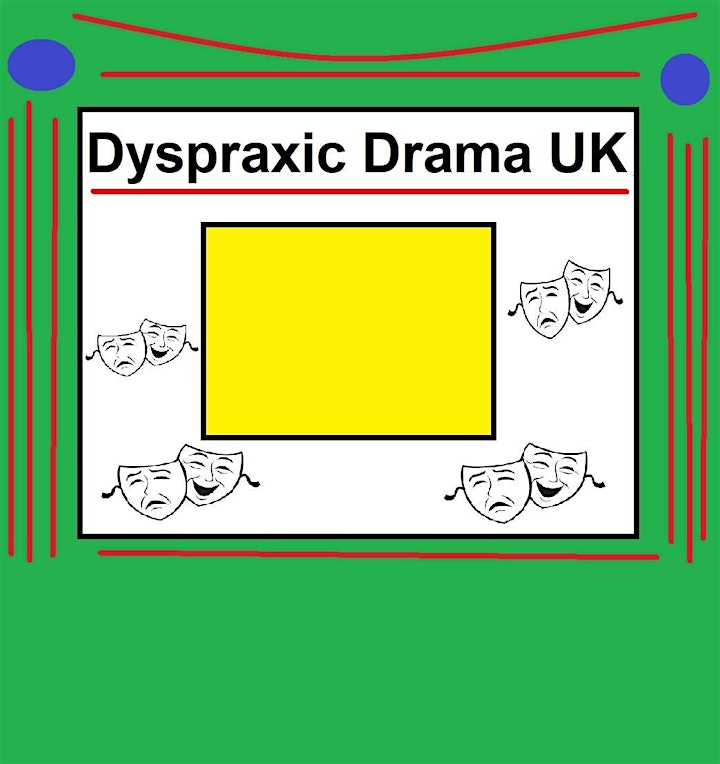 Organiser of Devising Forum Theatre for Dyspraxics. Theme: Friends
Chris Colebrook is a Solution-Focused Coach Practitioner with 6 years experience in training and facilitating improvised drama workshops. He is professional trained in Positive Psychology-based practices including Life Coaching, Resource-Based Therapies and Applied Drama practices and is the founder and workshop facilitator for Dyspraxic Drama UK . He has 4 years coaching experiences including helping adults with specific learning difficulties (dyspraxia, dyspraxia and ADHD) with a range of everyday issues from career, relationship and wellbeing issues to develop coping strategies, improve their confidence and life skills to thrive in the future.