Description
Book now on the next Devon Community Resilince Event for Parish and Town Councillors and/or Community Response Team members, flood wardens and other volunteers.

PLEASE NOTE, Generally two places per parish for parish council members and/or others interested in helping to prepare and operate a resilience plan in their community. If further spaces are needed by you or you would like to be a stall holder at this event then please contact us direct by email to info@devoncommunities.org.uk or phone 01392 248919.


There are speakers from a range of organisations, including 'Public Weather Forecasting' from Penny Tranter of the Met Office; 'Blue Light; First on the scene' from Devon and Cornwall Police; and a community case study from Lapford. Workshops include 'Getting local buy – in for the need for community resilience' and ''Safeguarding' – factors to consider when planning and managing an emergency'. All the sessions are designed to provide people with the knowledge, skills and confidence to respond to a community emergency such as extreme weather or a major accident safely and efficiently.
There will also plenty of advice about developing and completing Community Emergency Plans, which are documents that may be accessed by the emergency services and provide vital local information.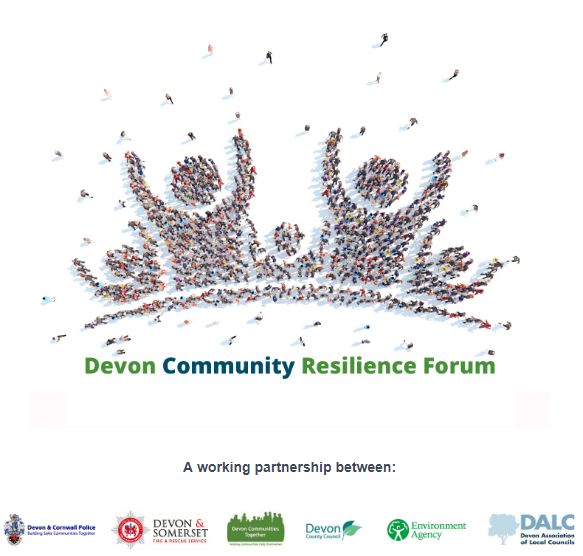 The next Devon Community Resilience Forum event will be held on 13th June 2019, running from 9.30am – 3.30pm at Bishop's Nympton Parish Hall.
We are currently finalising a schedule of information presentations, case studies, and workshops, but for now – book and save the date.