Description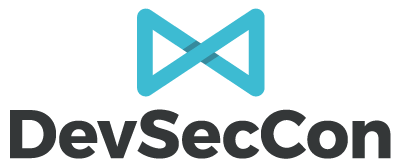 Unifying DevOps and Security for secure, continuous development
Following the success of DevSecCon London, we are delighted to be heading to Singapore for the first time on the 23rd of February 2017. This one-day, two-track conference will revolve around ways to implement DevSecOps – the practice of building security into development processes.
DevSecCon brings together key figures from the DevOps, Development and Security world to showcase how these core competencies can align to improve the overall quality of software and project delivery. The conference aims to share those insights and experiences to help our attendees challenge the status quo in their organisations and radically rethink their approach to secure development and delivery.
Discover
Attend a series of presentations from leading industry practitioners to find out how DevOps and Security can work together effectively in the business, and deliver measurable improvements to development and delivery practices.

Connect
Network with your peers in the DevSecOps community to share your experiences, generate new ideas and make valuable professional connections. Plus, enjoy free food and drinks throughout the day and into the evening.

Learn
Take part in workshops delivered by industry experts where you can learn about the latest DevSecOps technologies and innovations, and attend open space discussions that will give you a new perspective on software delivery.


For more information visit www.DevSecCon.com/asia-2017/