DfT Air Quality Challenge webinar

Monday, 12 October 2015 from 16:00 to 17:00 (BST)
Event Details
PLEASE NOTE CHANGE OF TIME TO 4PM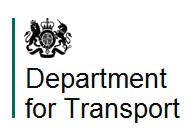 Department for Transport's £250,000 'Local Transport Air Quality Challenge Innovation Grant'
On Monday 12 October, The Department for Transport (DfT) is to open a call for proposals from consortia of academic or private sector researchers and local authorities with novel ideas for dealing with air quality challenges resulting from transportation.
From a total fund of £250,000, DfT plans to 100% grant fund around three to six 'small interventions or pieces of work to tackle this big challenge'.
Applications will be accepted from Monday 12 October, to close at midnight on Monday 2 November. All work is to be completed and written up by 21 March 2016.
Grants will be offered to conduct 'a well specified piece of research that advances a credible, novel solution to a local transport AQ challenge, using on-vehicle or off-vehicle methods'.
Projects should involve some type of technological or process innovation. Proposals are expected to demonstrate that the approach is novel or innovative, either through a new approach not currently in widespread use or by applying a demonstrated approach from another field to a local transport AQ challenge.
KTN will host the webinar to assist potential applicants, during which DfT will explain further and field questions.
Organiser
The Knowledge Transfer Network is the UK's innovation network. We bring together business, entrepreneurs, academics and funders to develop new products, processes and services.
We can help you develop ideas, expertise and technologies, that have the potential to be world-beating products. Central to what we do is the initiation and building of collaborations.
View our privacy policy here.