Event Information
Location
Gaunts House
Petersham Lane
Gaunts
BH21 4JQ
United Kingdom
Refund policy
Refunds up to 30 days before event
Description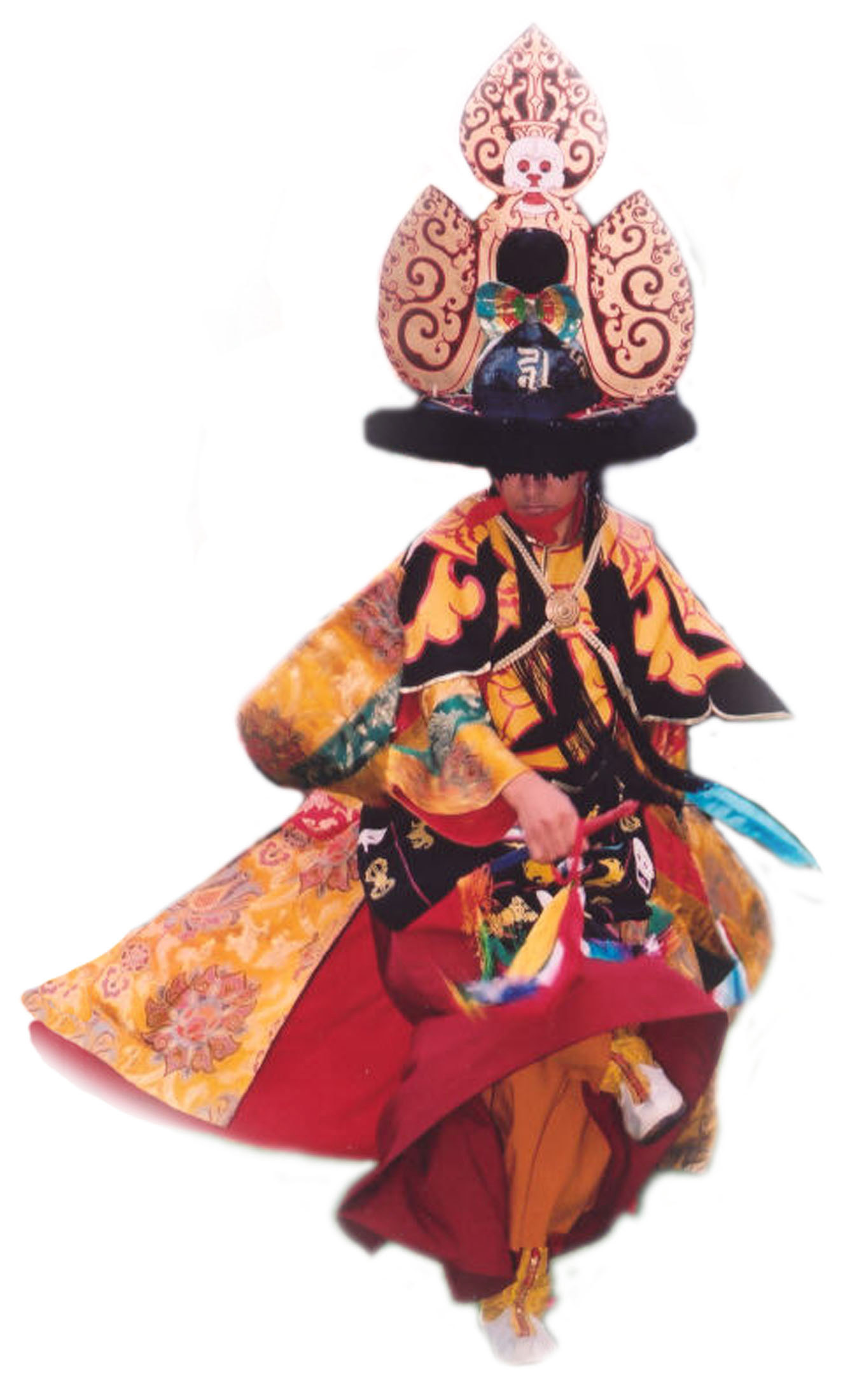 THREE DAY, WEEKEND AND SINGLE DAY TICKETS ARE NOW AVAILABLE
AT AMAZING PRICES!
DAILY PROGRAMME (SUBJECT TO UNAVOIDABLE CHANGES):
FROM 2pm WEDNESDAY 11TH JULY:
21 Tara Sand Mandala by

Tashi Lhunpo Monks; Tashi Mannox art exhibition, singing bowl workshop, Dr Dechen Rochard: Introduction to Buddhist meditation, Kirtan with Candida Valentino and Michael Ormiston
******
THURSDAY 12TH JULY:
Pranayama practise, Yoga, meditation;
Indian dance workshop and performance with
Anusha Subramanyam
;
Sika
Concert performance, Talks on the Eight Verses of Mind Training by
Dechen Rochard
(cont. Friday)
*******
FRIDAY 13TH JULY:
Sika
Sound Journey,
Nigel Shaw
and
Carolyn Hillyer
workshop and concert,
Olu Taiwo
West African dancing;
Tashi Lhunpo Monks
art workshop
******
SATURDAY 14TH JULY:
Tashi Mannox

workshop on Tibetan calligraphy and Mantras;

Talk on Praises to the 21 Taras, Dechen Rochard, Animal Spirit Dancing with Olu Taiwo, 'The Power of Compassion' Ritual Dances and sacred chant by Tashi Lhunpo Monks
******
SUNDAY 15TH JULY:
Tashi Mannox
workshop, Mongolian Khoomii singing, Destruction ceremony of the Mandala, West African dancing, performance by
Michael Ormiston
and
Candida Valentino
AND MORE!!
The second Dharma Festival at Gaunts House, following on from the successful event in 2015, offers a range of fascinating performances, workshops and exhibitions with an opportunity to relax in the peaceful environment of the garden and park in the middle of the Dorset countryside.
Arrive on Wednesday 11th July and set up your tent in the glorious grounds of Gaunts House. The MONKS FROM TASHI LHUNPO MONASTERY will be starting the construction of a Sand Mandala in the Tantric tradition of Tibetan Buddhism, and there will be an opportunity to watch the opening ceremony.
BUDDHIST TALKS AND TEACHINGS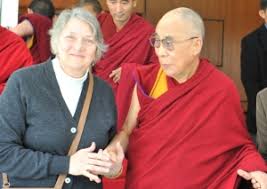 ​
Dr Dechen Rochard
Dechen Rochard has a B.A. in Philosophy (University of London) and a PhD in Buddhist Philosophy (University of Cambridge). She also completed the first ten years of the Geshe degree program, including Madhyamaka, at the Institute of Buddhist Dialectics (Dharamsala, India). She is currently working for The Dalai Lama Trust translating texts and is a Fellow of the Dalai Lama Centre for Compassion (Oxford). She lives in Bristol, UK. Dechen will give a series of Teachings at the heart of the five days of the festival.
A summary follows, but full details are available on our website at www.tashi-lhunpo.org.uk
Wednesday 11 July: Introduction to Buddhist Meditation
In this session Dechen will highlight the most fundamental qualities of human nature and explore in particular the relationship between love and compassion. She will introduce two quite simple Buddhist meditation practices that can be of benefit to anyone who wishes to develop inner peace: (a) Mindfulness of Breathing, (b) Generating Loving-Kindness

Thursday 12th and Friday 13th July​: E​ight Verses of Mind Training ​(Four Sessions​)​
"The Eight Verses of Mind Training" by Geshe Langri Thangpa is a Mahāyāna text, which develops the practice of loving-kindness even further. The teachings here are not to be taken as self-denigrating but as other-elevating.

​​
Saturday 14 July and Sunday 15th July​: Praises to the Twenty-One Taras ​(Three Sessions​)​
The Praises to the Twenty-One Taras is a devotional practice focusing on Tara, the swift liberator, who is a female embodiment of enlightened activity. It includes visualisation of the Twenty-One Taras and recitation of their praises, which allows one to cultivate one's imagination as well as one's devotion. The main aim of this practice is to bring one closer to developing the inner qualities of enlightenment. As a secondary aim, since Tara is believed to be so powerful, this recitation may also be used for protection in life as well as death. To conclude, the group will recite the Praises together in English and chant the Tara mantra together in Sanskrit: OM TARE TUTARE TURE SOHA The final session on Sunday 15th will include some discussion, and conclude with recitation as before. Dechen will close this final teaching session of the Dharma Festival with special dedications, for which participants are welcome to submit written requests.
SPECIAL DISCOUNTED TICKETS ARE AVAILABLE FOR DHARMA CENTRE STUDENTS: PLEASE CONTACT info@tashi-lhunpo.org.uk for information if you have not received the discount code from your Centre.
SANGEETA - PranaDeep
www.pranadeep.co.uk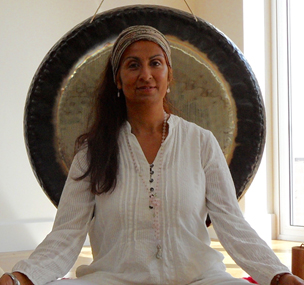 Pranayama with Sangeeta
Pranayama found me ten years ago during a life changing experience which led me to India to my teacher Swami RamdevJi.
Using prana or cosmic life force consciously in each breath, is deeply healing, complete self medication. The immune system is strengthened as toxins are eliminated. Balancing the chemistry of the brain helps to release fears and emotional blocks.
Breathing techniques provide tools to tap into super-charged vitality.
Festival Sessions: Thur, Fri & Sat 6:30-7:30am
Join me at the start of your beautiful festival day, to experience your sacred breath, your greatest teacher for heart opening and connection to the meditative mind. Heighten your awareness and allow the truth of your infinite presence, your divine radiance to emerge.
It is my honour and privilege to share this ancient knowledge with you - Namaste!
Sangeeta ♥
TASHI MANNOX
Exhibition of images by TASHI MANNOX: One of the world's foremost contemporary Tibetan calligraphers. Tashi innovates in technique and concept - but is firmly rooted in the integrity of the ancient tradition. Two decades spent as a monk of the Kagyu order inform his practice. His calligraphy and iconography, while technically and aesthetically compelling, also acts to illuminate ancient Buddhist wisdoms. Now residing near the Welsh border, Tashi regularly exhibits in New York, London and Moscow. Tashi's exhibition will be running throughout the festival, and he will be holding workshops during the weekend.
SIKA - Sound Art and Spirit. (12th and 13th July)
SIKA is an international musician, pioneering sound journey experiences, live concerts and recording projects. He is currently on tour from New Zealand. A lifetime of listening to the rhythms and sounds of nature, is reflected in his creative work. Sika's beautiful music enables people to enter profound states of emptiness & deep relaxation. The wide range of ancient instruments he plays include: didjeridoo, drums, native flutes, rattles and Taonga Puoro. His voice and breath also play a vital role in this powerful, shamanic exploration. There's an ease and flow to his playing, as he weaves together sounds from leaves, bone, wood and skin. This man's artistry is recognised by significant Māori, Native American and Aboriginal elders, including the Yuin tribe of South Australia. Alongside sound journeys, concerts and workshops, Sika produces music, albums and works of fine art.
MICHAEL ORMISTON and CANDIDA VALENTINO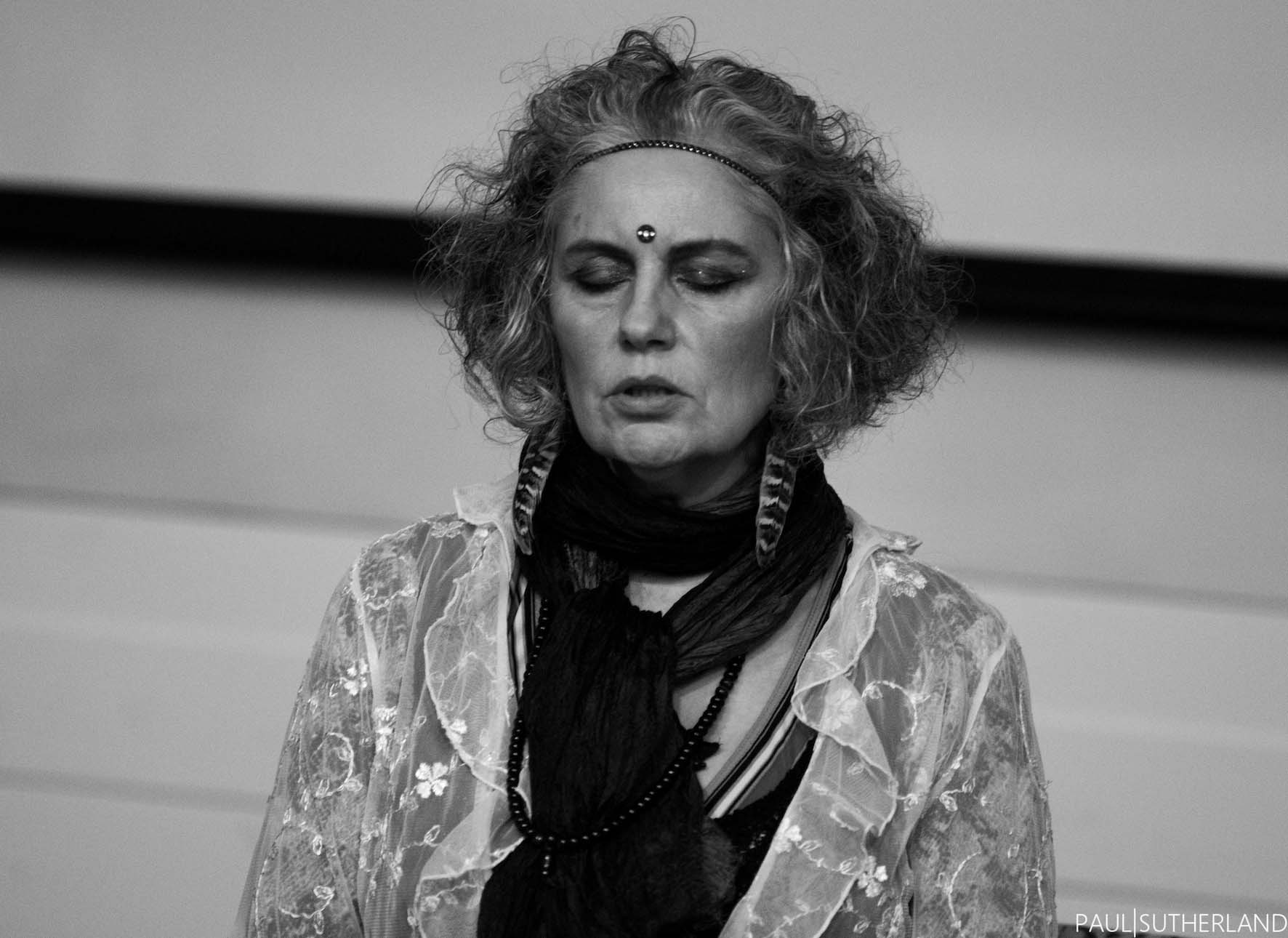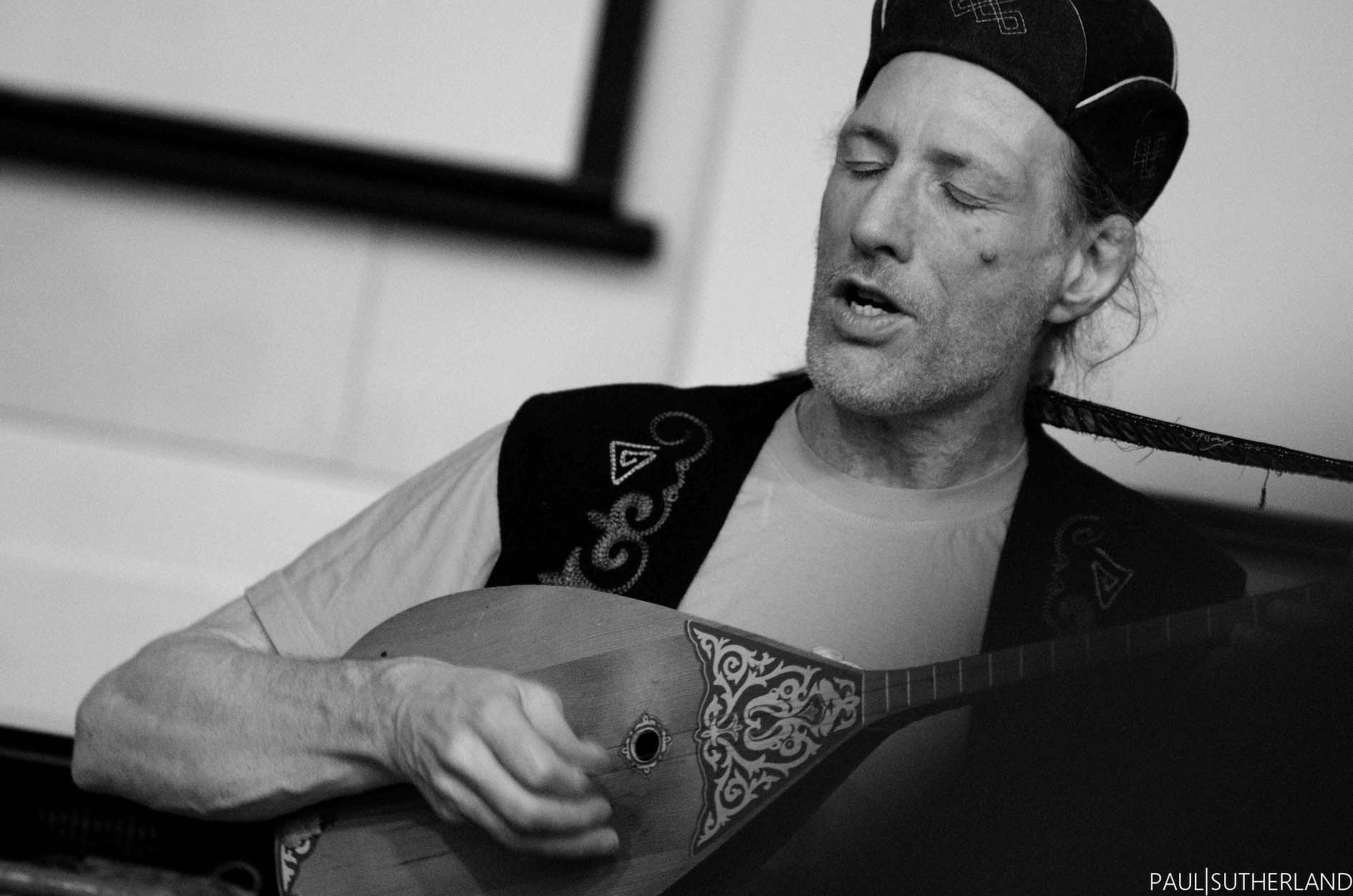 Michael Ormiston is the UK's most experienced Mongolian Khöömii (Overtone) Singer. Both Michael and Candida, who is also an undertone singer, have the rare privilege of being blessed to teach Khöömii by Mongolian masters Tserendavaa and Gereltsogt which they have been doing internationally for the past 20 years. They are one of the UK's most experienced gong and sacred sound practitioners leading gong baths, sound journeys and sonic meditations for the past 25 years.
Michael and Candida are expert Tibetan Singing Bowl practitioners having been blessed in 1995 to lead sound Meditations by the Venerable Khamba Lam Choijampts, The Abbot of Gandan
Monastery, Ulaanbaatar, Mongolia. They have found Tibetan Singing Bowls as profound instruments of meditation, joy and transformation. They have performed their inspirational concerts globally including for His Holiness the Dalai Lama, as well as the Tibet Foundation and the Tibet House Trust. Over the years they have performed in concert with Tibetologist Alain Presencer, Gongmaster Don Conreaux, Frank Perry, the Tashi Lhunpo Monks and many others. Candida is a Kirtan leader awarded an Advanced merit certificate by Nikki Slade, UK's most experienced Kirtan Leader. She has led Kirtans for Sri Jayanthi Kumaraswami, at Yoga retreats in India and sacred sound concerts throughout the UK. She is also a qualified Yoga & Qigong teacher, Ayurvedic massage therapist and Mandala and Yantra Artist.
They will be in residence throughout the festival holding workshops and giving performances.
SHERENE BANNER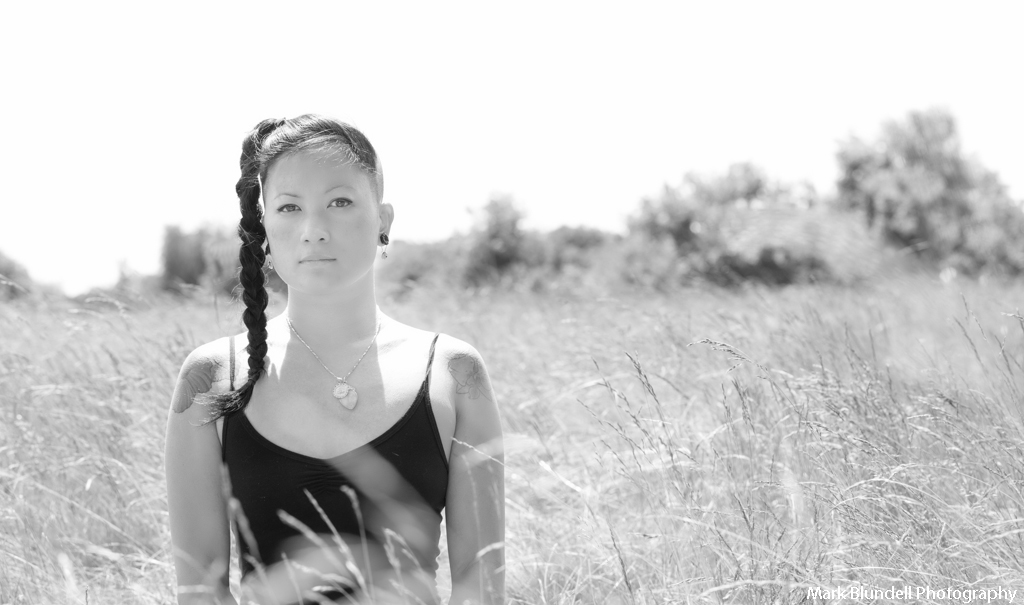 Sherene's love of Yoga and movement has led her to become a full time Yoga teacher, intergrated Myofascial Release Practitioner and massage therapist.
"Experimenting with the body's potential, I try to make my class fun and invigorating whilst keeping to the traditions of Yoga- helping participants to deepen their internal awareness, be present in the moment, to relax and to find that important connection with the breath, the body and the mind."
Sherene's classes range from Dynamic to Gentle Flow. Exploring postures and their many directions, with the circular aspect of the "flow" being influenced by her past study of Wudang Tai-Chi.
She also teaches Children's Yoga classes and specialises in teaching SEND children Yoga classes in schools as part of their curriculum. To find out more information please go to: www.circularflowyoga.co.uk / Facebook page: @circularflowyoga.uk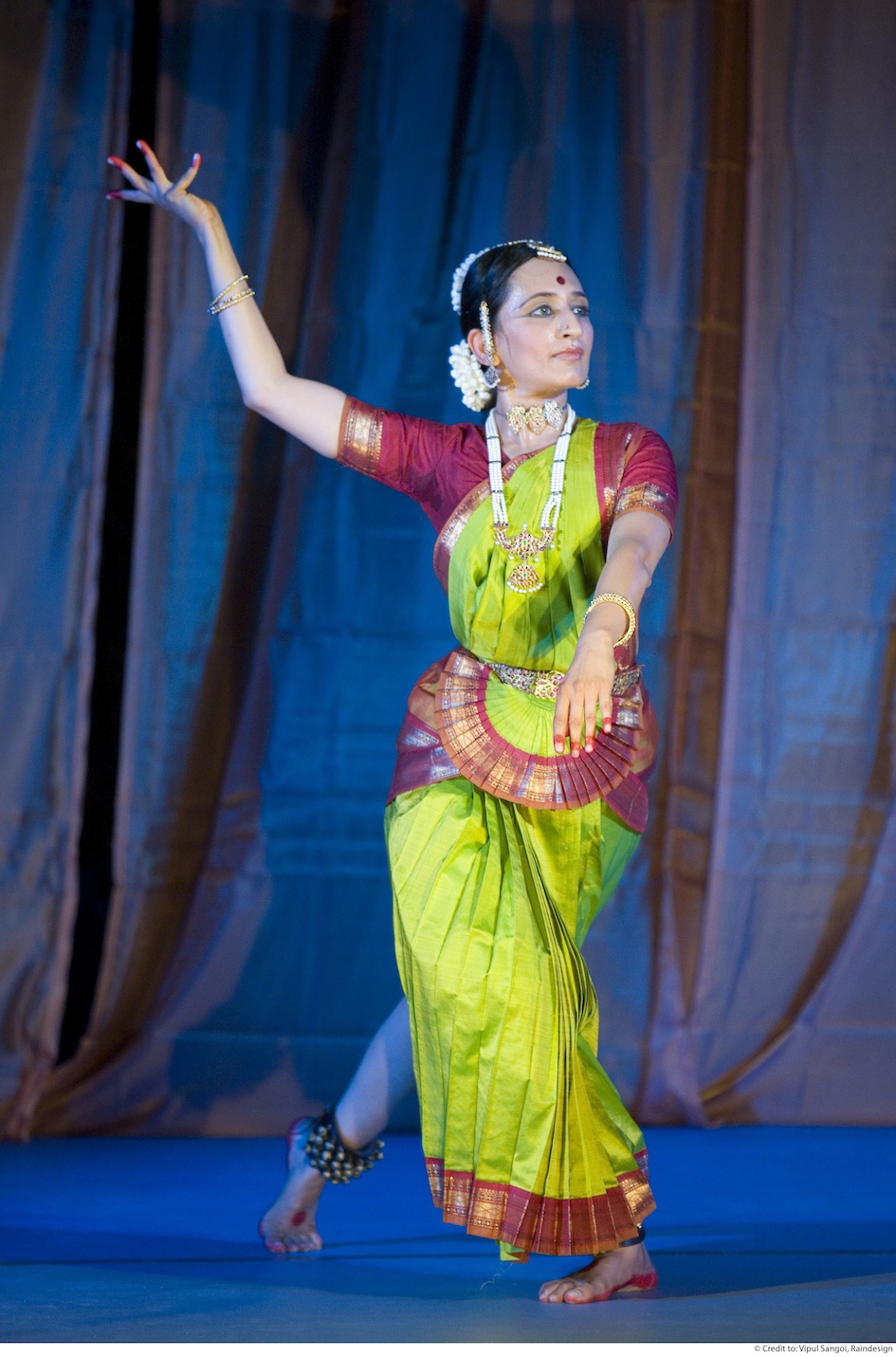 Anusha is a dancer, choreographer, teacher, dance movement therapist and Pilates teacher seen as one of the most exciting exponents of Bharatanatyam working 'inside' and 'outside' of its tradition. Her trans-cultural inter-generational work has focused on integrating dance, education, somatic and contemplative practices. She is also the Director of the Yuva Gati program, the South Asian CAT strand at Dance XChange in partnership with Sampad, in Birmingham.
She is a dance artist, teacher, choreographer, and dance movement therapist, and an alumnus of Kalakshetra College of Fine Arts, where she graduated with honours in 1986. She subsequently trained under Leela Samson in Delhi. With her mother, Jaya Subramanyam, she worked with children with special needs. In 1993, she studied at The Spastics Society in Delhi, and was awarded the Dr PN Berry and Chevening Scholarships to study Dance Movement Therapy in the UK at the University of Hertford in 1994.
As Director, Beeja, Anusha has choreographed a wide range of works in conventional and non-conventional locations and has collaborated with artists from a variety of disciplines to create work that is accessible, entertaining and challenging. Her work is transcultural and inter-generational. She is an inspiring teacher who has focused on integrating dance, education, somatic and contemplative practices into her work. Anusha has also trained as a pilates teacher, and as a dance movement therapist, specialising in working with people with autism, mental and physical disabilities. As an advocate for dance, Anusha sat on the Board of People Dancing (PD), is a committee member for Live Music Now (LMN), a member of National Dance for Change until 2017.
Anusha will be giving a workshop and a performance during the Festival - dates and times tbc.
NIGEL SHAW AND CAROLYN HILLYER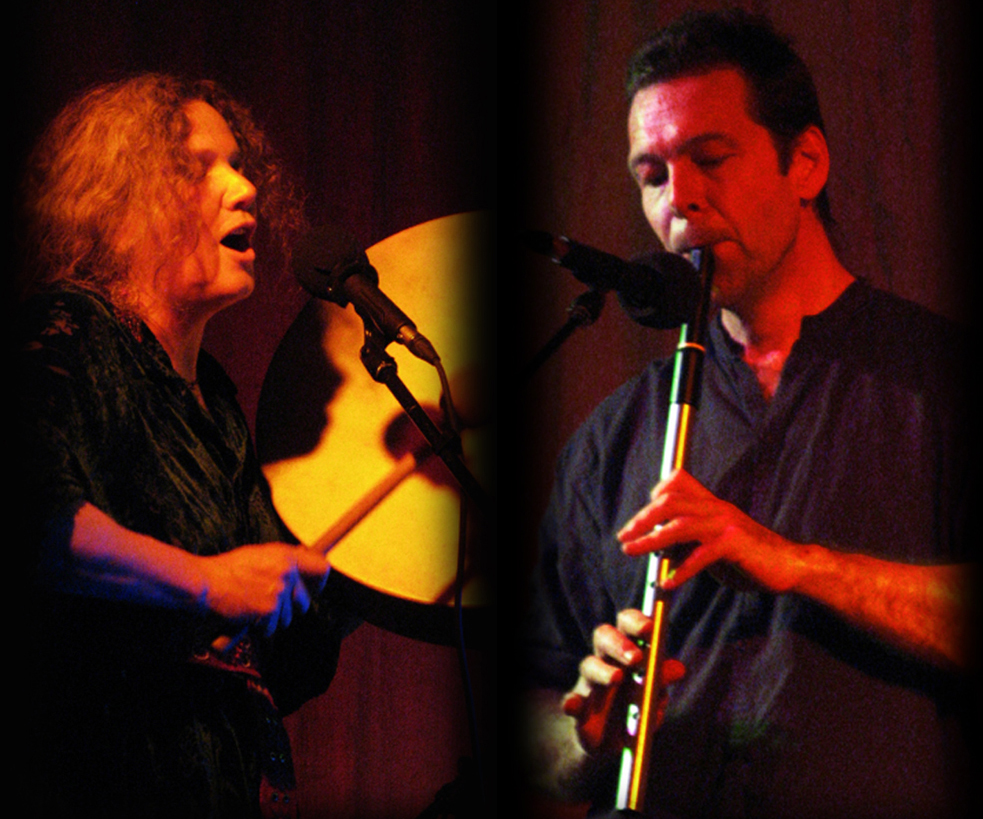 NIGEL SHAW has produced a highly regarded and diverse collection of recordings over the last 30 years. His gentle and soul-filled instrumental works, and ability to infuse his music with a powerful yearning for wild nature, have come to define his unique approach to sacred sound. Classic albums such as The River and Requiem: Well of Souls continue to be significant and widely appreciated decades after their initial release. More recently he has composed a series of albums that honour the sweet and raw ancient moorland landscape: Dartmoor Journey, Dartmoor Roundhouse and Dartmoor Symphony, which received its orchestral world premiere in 2010. He has created and directed strong, musically dynamic projects with the albums Ancestors (inspired by the songs of the indigenous people of the Siberian Arctic) and Exile (which honours the human experience of being displaced from home and tribe). His work has encompassed wilder strands of dance music as co-founder of the festival bands Riven and Global. He also performs with Bamboo Cedar Oak, a brotherhood of master flute players that also includes Guillermo Martinez (USA) & Hiroki Okano (Japan).
CAROLYN HILLYER has recorded ten solo albums and worked on many others. Her early albums, including House of the Weavers and Grandmother Turtle, still occupy an influential place within women's sacred music, and more recent recordings such as Ice: The Cold Songs, Drum Songs from the Heathen Hills and The Cave of Elders define the essence and edges of her unusual perspective on a mystical and mythological terrain. Her paintings of life-size archetypal spirit women are exhibited as sacred shrine installations, braided together with her songs and totemic hand-crafted items. For over 20 years she has been teaching a series of powerful workshop journeys for women that weave together song and chant, ritual drum, rites of passage, intuitive ceremony, ancient initiations, mythological wisdom stories and direct interaction with wild land. Her book Sacred House: Where Women Weave Words into the Earth forms the bones, blood and belly around which many of her workshops are created. She is founder of Thirteen Moons, the international women's festival on Dartmoor.
DR OLU TAIWO
Dr Olu Taiwo: Senior lecturer at the University of Winchester. Olu teaches in Street Arts, Visual Development and Contemporary Performance in a combination of real and virtual formats. He has a background in Fine Art, Street Dance, African percussion, physical theatre and the martial arts. He has performed in national and international contexts pioneering concepts surrounding practice as research. This includes how practice as a research strategy can explore the nature of performance and the relationships between 'effort', 'performance' and 'performative actions' as they occur in different arenas. Consequently, his aim is through the use of practice, to propagate 21st century issues concerning the interaction between the body, identity, audience, street and technology in an age of Globalisation. His interests include: Practice as Research, Visual design, Movement, Theatre, Street Arts, New technology, Trans-cultural studies, Geometry, Philosophy and Religious studies.
Animal Spirit Dance: These workshops allow you to release movement inhibitions through self expression and by tapping into your subconsciousness in a series of processes to instinctively unlock your own body's creative potential and visualising one animal spirit, you will re-establish dance as prayer or spiritual release.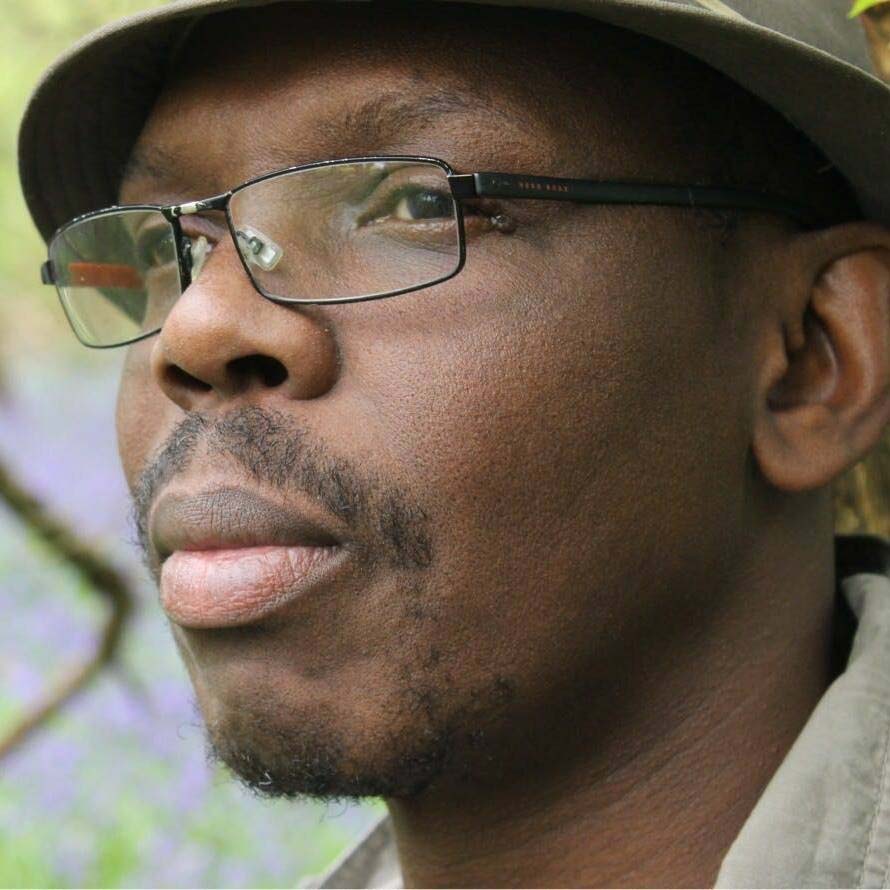 AND MUCH MORE...
In addition there will be a series of talks by a Tibetan Buddhist teacher, yoga, Tai Chi, West African dancing, singing bowls and gongs, and interactive workshops throughout the five days, as well as the opportunity to book therapies and treatments. There will be a series of evening performances by the artists involved.
You can take part in as many of the activities as you want - or simply soak up the peaceful atmosphere of Gaunts House and the Dorset countryside.
ACCOMMODATION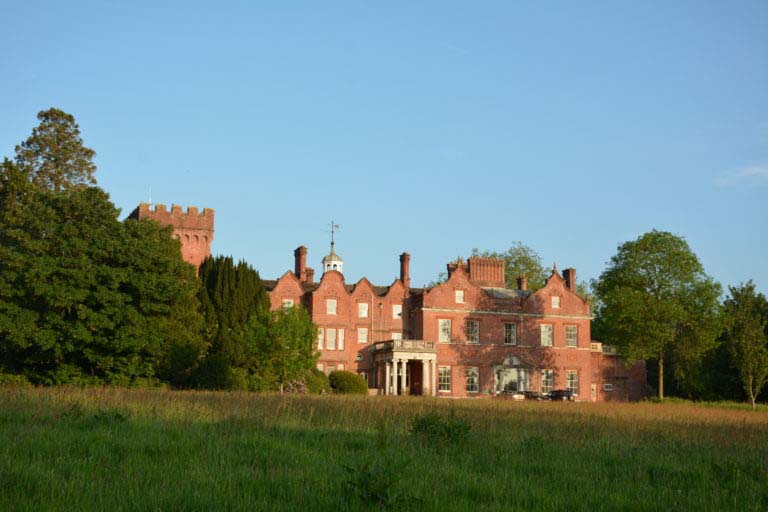 Camping in the park and grounds surrounding Gaunts House is included in the price of your ticket. You may come in to set up any time from 10am on Wednesday 11th July, and stay until the morning of Monday 16th July. (NB You will need to be off the site by 12 noon on Monday 16th July.)
There is limited accommodation available in Gaunts House, mostly shared rooms/bathrooms and some twins and en-suite rooms. These can be booked directly with Gaunts House. Please contact Gaunts House direct by emailing on admin@gauntshouse.com or calling 01202 841522.
CATERING
If you have booked accommodation in Gaunts House your booking includes full board (Breakfast (from Thursday 12th July), Lunch and Supper. For those camping, there is an option to pre-order lunch and supper meals from the kitchens at Gaunts House. The Om Cafe provides excellent value, delicious home-cooked vegetarian food, with gluten-free options available. You need to book these tickets in advance - see ticket and day options below.
Date and time
Location
Gaunts House
Petersham Lane
Gaunts
BH21 4JQ
United Kingdom
Refund policy
Refunds up to 30 days before event