Di Xiao Piano Recital

Wednesday, 16 September 2015 from 13:00 to 14:00 (BST)
Event Details
Lunch Time Piano Recital
肖荻钢琴独奏会节目单 Programme
浏阳河 王建中作曲 Jianzhong Wang: Liu yang River
嬉水 拉威尔作曲 Ravel: Jeux d'eau
彩云追月 任光作曲 Guang Ren: Colourful clouds chasing the silver moon
平湖秋月 陈培勋作曲 Peixun Chen: Autumn moon on a calm lake
月光 德彪西作曲 Debussy: Clair de lune
即兴曲三首 舒伯特作曲 Schubert: Impromptu Op.90 Nos 2,3,4
康定情歌 茉莉花 列侬斯改编 Kris Lennox: Kangding love song Jasmine flower
丑角的晨歌 拉威尔作曲 Ravel: Alborada del gracioso
Biography
Described as "a pianist of awesome gifts" Di Xiao's international career started at 17 when she played for the Malaysian Royal Family in Kuala Lumpur. In 2009 Di was selected as the UK's representative to the universally acclaimed European Concert Halls Organisation (ECHO) Rising Stars series which took her to some of the world's most prestigious concert halls. Following her Cologne Philharmonie recital the press stated that "Xiao presents a demanding programme that takes your breath away." Subsequently she has performed across the globe.  As a performer and writer Di has become an international ambassador for the piano, who combines Chinese and Western repertoire in her concerts to create a bridge between the two cultures.     www.dixiao.co.uk
This event is a part of the Prudential Series of talks which gives our audience an exciting opportunity to interact with exceptional people from a variety of fields of interest from music and entertainment to business and academia.
This series is kindly sponsored by: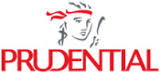 When & Where

China Exchange
32A Gerrard Street
W1D 6JA London
United Kingdom


Wednesday, 16 September 2015 from 13:00 to 14:00 (BST)
Add to my calendar
Organiser
China Exchange, a registered charity in the UK, is an exceptional new venue in the heart of London's West End designed to provide a forum for the ideas and events which touch the lives of people in Britain and China today. Companies and philanthropists from both nations have come together to support the renovation of this stunning space in the restored premises of London's former central Telephone Exchange and it has been turned into a centre for exhibitions, performances, lectures and events of all kinds.