Diabetes UK - recognising the signs of diabetes for yourself & others (NPT)
Description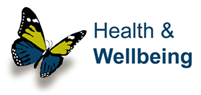 This is part of the UK's Diabetes Awareness Month campaign.
There is nothing we can do to prevent Type 1 diabetes, but around 3 in 5 cases of Type 2 diabetes can be prevented or delayed by maintaining a healthy weight, eating well and being active.
Anyone can get it. Type 2 diabetes is a serious health condition. It starts gradually, usually later in life, and because the symptoms may not be so obvious it might be years before you learn that you have it.
The first thing to do is find out your risk. Sign up for this event and find out more.
For further information contact jane.harris@ons.gov.uk
This is an internal ONS event.