Description
llia Volok's reimagined, one-man show based on
Nikolai Gogol's piece:
DIARY OF A MADMAN
Adopted for the stage by ​Eugene Lazarev and Ilia Volok
Directed by ​Eugene​ ​Lazarev
presented by ARCC
Only in his madness does the lowly anti-hero attain greatness!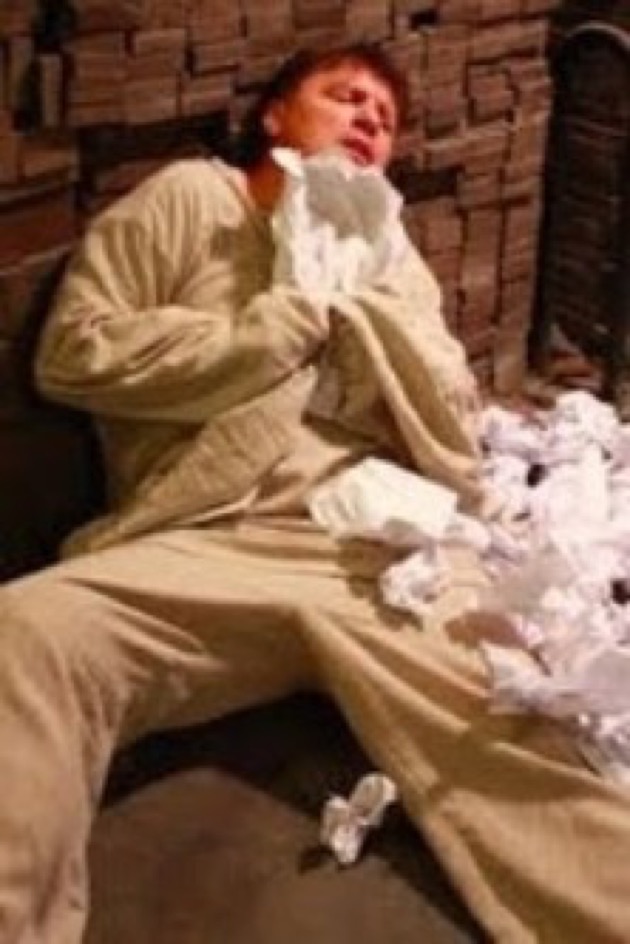 "Best Solo Performance!" LA Weekly Theater Awards
"An absolute must-see!" Examiner.com
"Fevered and fascinating one-man turn... Remarkable!" "Go!" LA Weekly
"...Diary of a Madman is a bold and unique actor's showcase and a performance well worth attending..." "...The tour de​ ​force performance delivered by Volok... Robert Lilly, Lastagehappenings.com
"With demonic glint and flamboyant gestures,Volok certainly lives up to the title..." ​Phillip Brandes, Los Angeles Times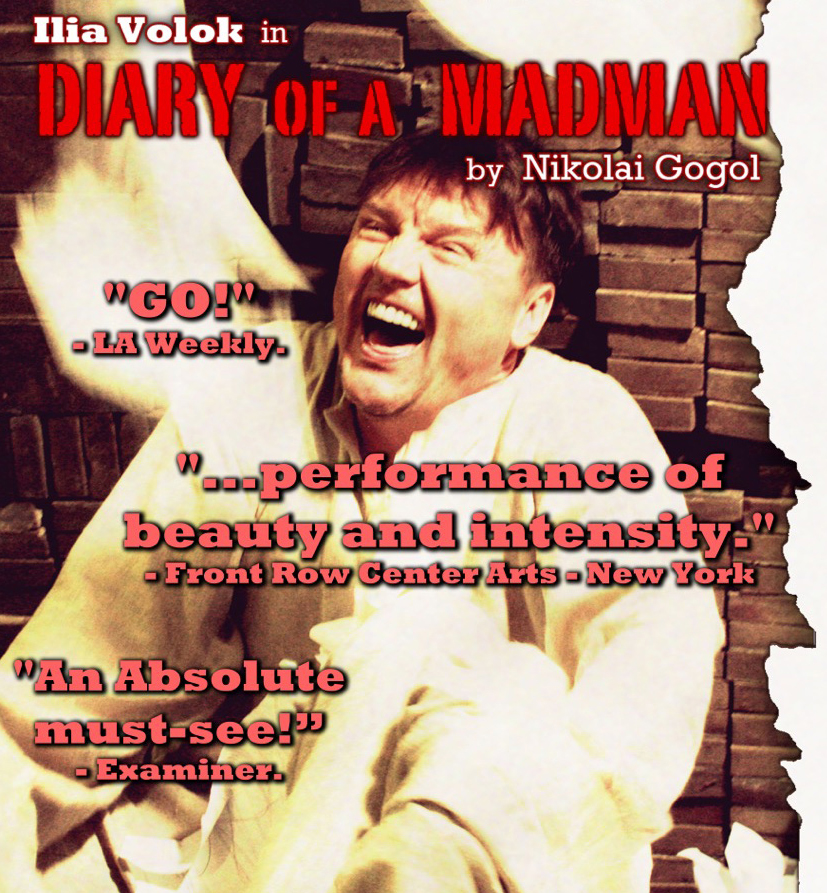 Diary of a Madman" centers on the life of Poprishin, a low-ranking civil servant who yearns to be noticed by a beautiful woman, the daughter of a senior official, with whom he has fallen in love. His diary records his gradual slide into insanity. The story portrays the average man's quest for individuality in a seemingly indifferent, urban city.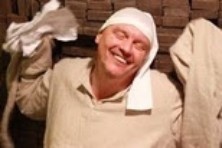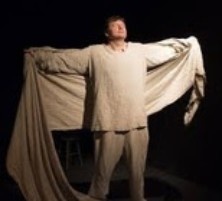 Nikolai Gogol (1809 - 1952)
Gogol was a Ukrainian-born Russian dramatist and novelist. Considered by his contemporaries one of the preeminent figures of the natural school of Russian literary realism. His early works, such as Evenings on a Farm Near Dikanka, were influenced by his Ukrainian upbringing, Ukrainian culture and folklore. His later writing satirised political corruption in the Russian Empire (The Government Inspector, Dead Souls), leading to his eventual exile. The novel Taras Bulba (1835) and the play Marriage (1842), along with the short stories "Diary of a Madman", "The Tale of How Ivan Ivanovich Quarreled with Ivan Nikiforovich", "The Portrait" and "The Carriage", round out the tally of his best-known works.
Ilia Volok​ (Poprishin)
Ilia is a graduate of Moscow Art Theatre School and Lifetime Member of The Actors Studio. LA Theater: The Revisionist (Wallis Annenberg Center for the Performing arts) co-starring oposit Tony award winner Deanna Dunagan, written by The Oscar nominee Jesse Eisenberg, Who Killed Comrade Rabbit? (Blank Theater) -co writer&producer, Vivien (Actor's Circle) co-producer, Just a Song at Twilight (Write Act Repertory) Cat's Paw (Actor's Studio), Ferdinand (Promanade Playhouse), Cassat & Degas (The Hudson Theater), Destiny's Calling (Stella Adler Theater), Chekhov in Yalta (Theater 40) and Fakov in America (American Renegade Theater)co-writer&co-producer. His one-man show Diary of A Madman won the 2013 LA Weekly Theater Award for Best Solo Performance. To this date, Ilia has appeared in over 140 films and television shows. Select Films: Air Force One, Oliver Stone's U-Turn, Indiana Jones 4, The Curious Case of Benjamin Button, The Soloist, Pawn Sacrifice, Water for Elephants, Mission Impossible-Ghost Protocol, Abduction, GI JOE 2, The Immigrant. Recent television includes "The Americans", "NCIS" & "NCIS New Orleans", "Hawaii 5.0", "Two Broke Girls", "Clipped", and recurring roles on the Michael Bay series "The Last Ship" and "Scandal". More info on: ​www.iliavolok.com / Represented by Endorse Management Group.
Eugene Lazarev (31 March 1937 – 18 November 2016)​
Russian actor and director. Born in 1937, graduated from the Moscow Art Theater School- Studio, Eugene has a 50 years carrier on Russian and international stage and screen. His directors credit includes Hamlet, The Streetcar named Desire, The Seagull, Uncle Vanya, The Lion in Winter, The Little Lizard, Old Fashion Comedy and others. As an actor played more than 75 roles in the leading Moscow Theaters, in USA and Europe. Since 2000, he works in LA. Tenure of Russian Academy of Arts, he has numerous awards and state decorations and is also part of the Faculty of USC, School of Cinematic Arts.
Organizer of Diary of a Madman presented by ARCC