Description
What the Dickens? It's a Victorian Afternoon Tea Experience at The Priory Visitor Centre
Afternoon Tea in Victorian Times showed the mark a of lady by the selection she served, and how dainty the items looked, not to mention the drinking of tea served in fine china and festive mulled wine. In many ways it was a special event all by itself. We have a touch of Mr Dickens about our merry festive feast as he too was frequently a visitor to Coventry, conducting readings of his books. He was presented with a Coventry Pocket Watch, which he wore every day until his death, and it was said to have kept perfect time.
Our Menu for this experience has been hand prepared to authentic recipies by Leigh Waite from the Heritage Pantry Company. Maker of the famous Coventry God Cakes. Our menu for this day includes all of the below.
Cheese "Oliver" Twists
Surprisingly, one of our teatime favourites is a Victorian invention – we've added a touch of Dickens to fit the season
Potted Beef and Potted Ham
Another teatime classic, homecooked meats, all prepared, potted and butter sealed, served with oatcakes. The oatcakes are a little nod to the gruel and basic porridge and broth that the less well off might have been provided with. Hopefully the potted meats will be tasty enough to get you asking for "more".
Hand Raised Christmas Pies
A duo of classic pork pies, hand raised by CH Rowley Ltd of Arley, in the time honoured way, and topped with homemade cranberry and apple chutney, and cider apple sauce. Such hand raised pies were often ordered at Christmas as delights for a seasonal tea table.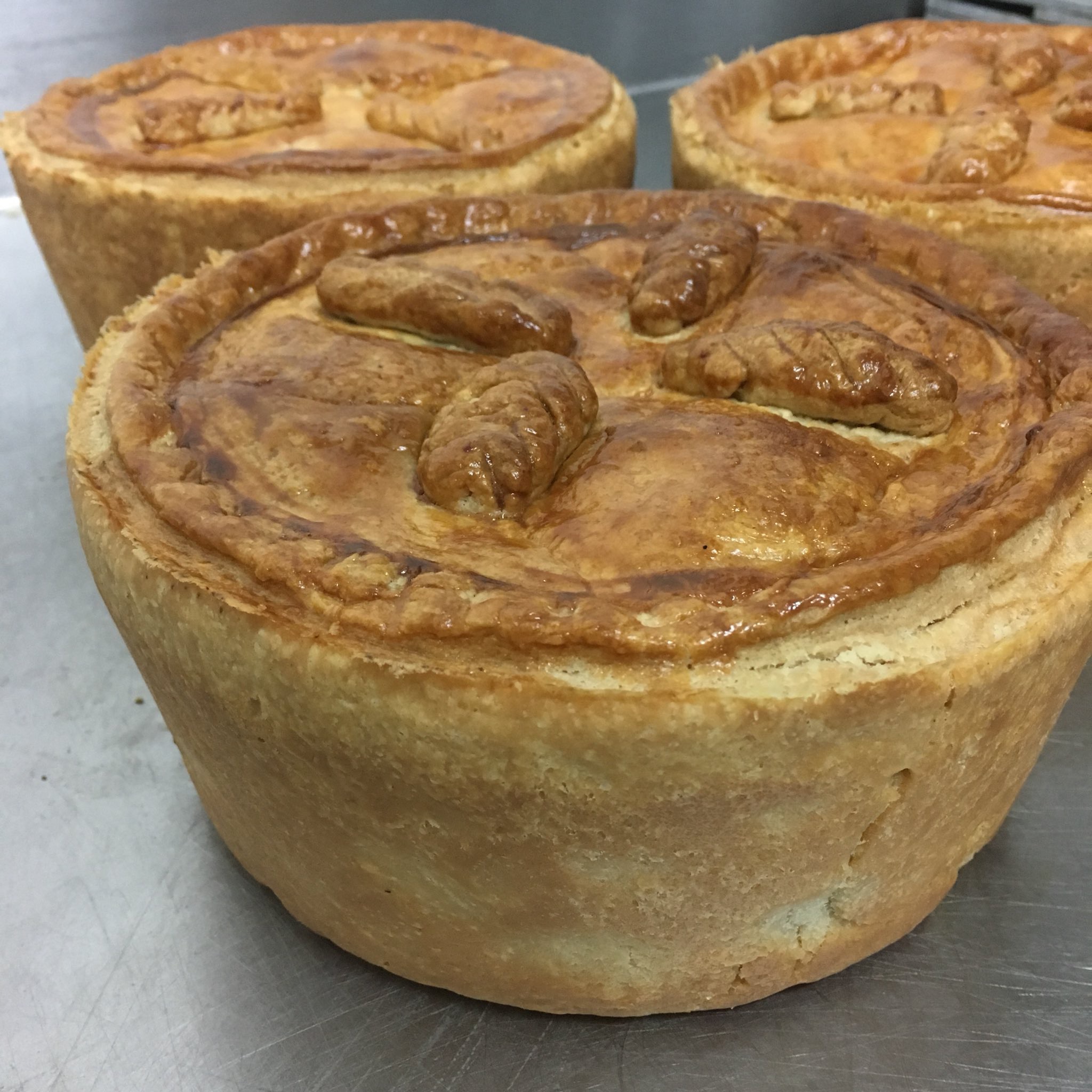 Dainty Sandwiches
Another classic – no afternoon tea is quite right without them, and they are the epitome of what a fine lady might have served up to her tea guests. We have cucumber and egg.
Mr Fezziwig's Festive Fruit Cake
Time for another dollop of Dickens – traditional mini sized fruit cakes, made to a Victorian recipe, and topped with a touch of marzipan and Royal icing
Mr Dickens Delight
A classic Tipsy style cake, inspired by the fabulous Mrs Beeton's recipe. Just the thing to keep Mr Dickens going while he is working a Christmas novel!
Rum Butter Tarts
Delightful little tartlets filled with fruit and spices, a lovely change from mince pies to add a twist to our tea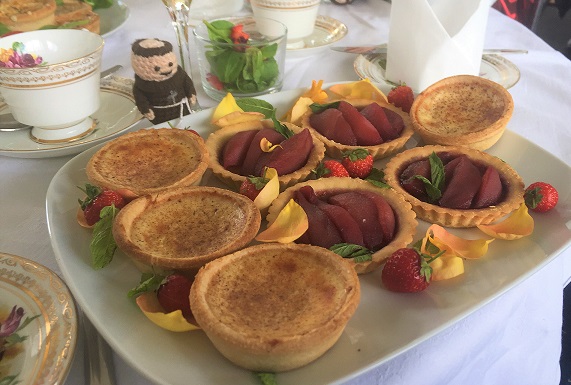 Tiny Tim's Treats - Handmade Rum Truffles
Some tiny treats to tickle your taste buds – Crystallised chestnuts and Handmade Rum Truffles
Classic Victoria Sponge Cakes
God Save Her Majesty! The ultimate cake to grace our seasonal Victorian tea plate. They came in different flavours, such as almond, or even orange, but the mini cakes on your platter today are in the modern sandwich form of the cake that we know so well.
All washed down with lashings of tea and mulled wine
Classic Dickens Readings from our very own Mr Bumble!