Dickensienne #festivefriday & The Purple Shoe Awards

Friday, December 6, 2019 from 12:30 PM to 4:00 PM (GMT)
Event Details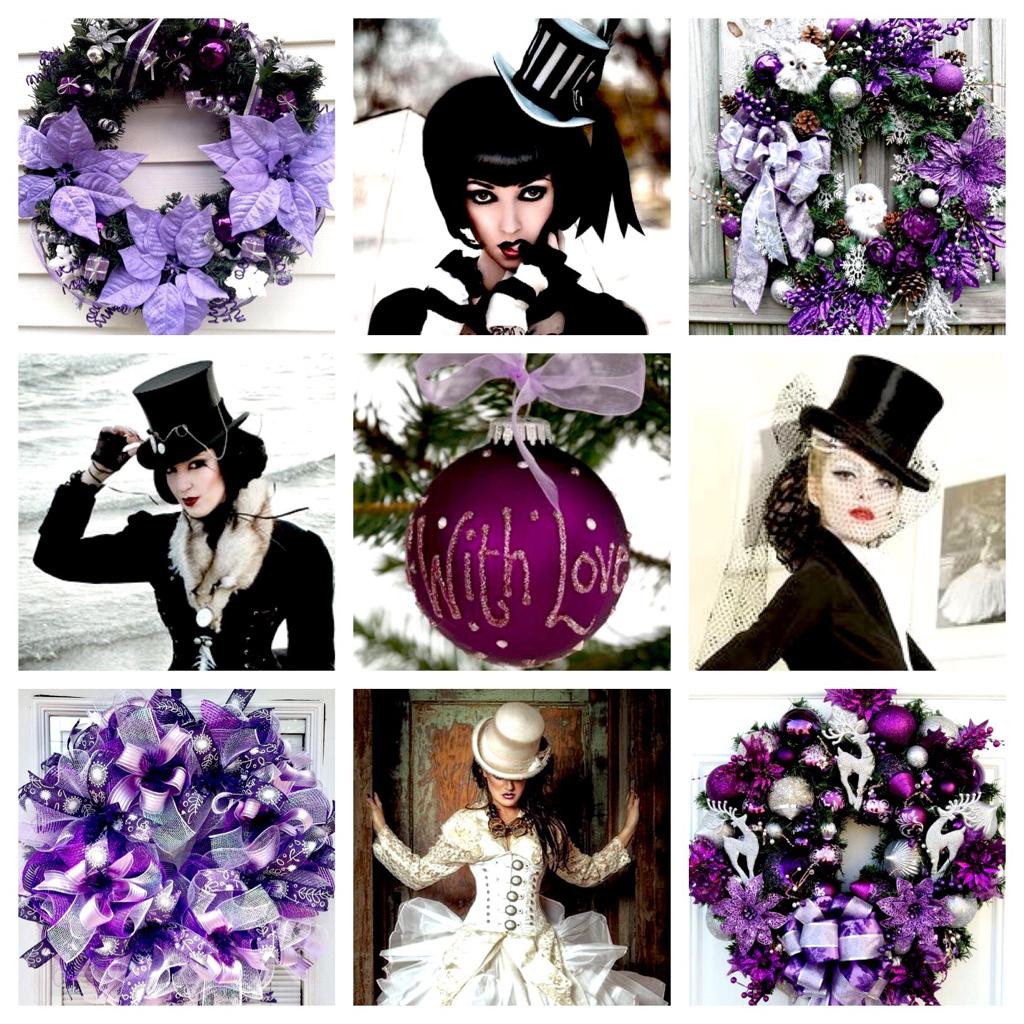 What the Dickens
While history credits Victoria-&-Albert, The Golden Couple of the 19th Century, with the revival of Christmas, Master Dickens is considered to be The Man Who Invented Christmas thanks to his depiction of the festive period in A Christmas Carol.
Investigation of the human psyche in his novella is deep, precise and illuminating. It leads to a wake-up call for Scrooge that results in a remarkable transformation from a cantankerous 'Bah! Humbug' to generous 'Gigglemug'.

And the leadership insights from the Ghosts of the Past, Present and Future are priceless, providing a series of signposts for today's empire-building-entrepreneur.

Inspired by Dickens #festivefriday will:
Look back at milestones-&-glories of 2019
Acknowledge accomplishments-&-achievements as well as acts of #sisterliness during the past 12 months
Share dreams-&-plans for a 21st century version of the Roaring Twenties as a new decade shimmers on the horizon 
A regal venue 
The business alchemy of this year's Dickensienne #festivefriday unfolds in The Baptist Grill at L'Oscar London. A small boutique hotel with a grand personality. Temptations don't come greater than a seat in the Grade ll listed restaurant that's been lovingly-&-painstakingly restored. The dining room is extravagantly festooned in a baroque colour palette with an octagonal balcony in the centre peering down into the bar and a hand-painted domed ceiling reaching up to the sky.
Culinary flavours full of fun-&-flavour 
This is where chef Tony Fleming preaches the gospel for seasonal British ingredients. Food is served with a flourish characterised by exquisite flavours with a sense of theatre and theatrical twists - on and off the plate.
Brand match
The Baptist Grill is totally Sister Snog. Extravagantly fringed plum velvet chairs. Cushions embroidered with peacock feathers. A whole aviary of Lalique bird lamps in the corridors and crystal butterfly taps in the powder room. Step back in time and step into the festive season with Sister Snog and a chuckaboo of Sisters. 
#festivefriday format
Dress code : Steampunkalia meets Neo-Victoriana. Rich velvets and corsets over ruffled blouses. Lush lace and lace-up boots. Underskirts. Overskirts. Hoop skirts or petticoats. Accessorise with historic gems. Perhaps a crystal-encrusted ring teamed with shimming shoulder-grazing earrings. Feel utterly splendid. 
The Big Question: Who will go home with one of the dazzling #shoewoohoos at The Purple Shoe Awards? There are seven in total and each category represents an element of #sisterliness:
Beautiful

Graceful

Joyful

Playful

Respectful

Soulful

Thoughtful
Doors open at the strike of midday 
12:00 - 13:00 : Kick off with a glass of Prosecco in the Committee Room
13:00 - 13:15 : Photos & seasonal starters
13:15 - 14:00 : Marvellous mains
14:00 - 14:45 : Decadent dessert canapes
14:45 - 15:30 : Highlights of 2019 & The Purple Shoe Awards
15:30 - 16:00 : Festive farewells & carriages
This event is for members only
Members of Sister Snog. Sisters-in-Waiting. Sisters. Big Sisters. Really Big Sisters. And Body Doubles as it's the Festive Season.
IMPORTANT INFORMATION ABOUT TIMINGS 
Bookings for this event close 12:30pm Friday 22nd November 2019. After that date Sister Snog will operate a waiting list. 
Guest list will be sent out on Monday 25th November 2019.
Seating request to be submitted by email to

violetsistersnogger@gmail.com

 by 10:00am Tuesday 26th November 2018. Sister Snog will make all efforts to accommodate seating requests.
KILLER HEEL MEMBERSHIP
CANCELLATION POLICY : SISTER SNOG REQUIRES AT LEAST FOUR WORKING DAYS' NOTICE TO CANCEL AN EVENT BOOKING. THE NOTICE NEEDS TO BE BY EMAIL TO violetsistersnogger@gmail.com AND BE ACKNOWLEDGED BY SISTER SNOG. NO-SHOWS ON THE DAY OF THE EVENT WILL BE BILLLED FOR THE FULL COST OF THE EVENT.

KITTEN HEEL MEMBERSHIP
REFUND POLICY: PAYMENT IN FULL IS REQUIRED TO SECURE AND CONFIRM THE BOOKING. ONCE PAYMENT HAS BEEN MADE SISTER SNOG DOES NOT OFFER REFUNDS. MEMBERS WHO ARE UNABLE TO ATTEND MAY SEND A SUBSTITUTE I.E. ANOTHER SISTER OR THEIR BODY DOUBLE.  
CANCELLATION POLICY: SISTER SNOG REQUIRES AT LEAST FOUR WORKING DAYS' NOTICE TO CARRY A BOOKING FORWARD TO ANOTHER EVENT. THE NOTICE NEEDS TO BE BY EMAIL TO violetsistersnogger@gmail.com AND BE ACKNOWLEDGED BY SISTER SNOG.
Interested in discovering more about Sister Snog?
1. Visit www.sistersnog.com to get the full scoop.
2. Call #snogtowers on 07714 218699 and ask for Hela.
3. Click to send an email with your phone number & someone from Snog Towers will call you.
4. Follow #snogtowers on Twitter, Instagram, Pinterest and LinkedIn.
5. Become a fan on Facebook.
When & Where

The Baptist Bar & Grill
L'Oscar London
2-6 Southampton Row
WC1B 4AA London
United Kingdom


Friday, December 6, 2019 from 12:30 PM to 4:00 PM (GMT)
Add to my calendar
Organizer
Welcome to the world of Sister Snog
Sister Snog is a remarkable club for successful business women who want to stop networking and start connecting. If the shoe fits join the tribe and grow your business one connection at a time. It attracts smart, sassy business women who are looking for a refreshing way to connect with decision makers of a similar make-up and mind-set. It's a magnet for entrepreneurs, empire builders and those at the top of their game in corporate land, who are who are running or working for an established business, that's been trading for at least two years.

Face-to-face gets seriously social

Sister Snog is the face of face-to-face marketing with a finger on the social media pulse. Members can attend more than 25 sparkling business events a year. And they have access to each other morning, noon and night via Social Snog. A private social network where everyone in the tribe can interact with each other.

A Taste of Sister Snog

So, if you have a sense of adventure, a hint of humour and are curious about the world of Sister Snog, let's talk. Book A Taste of Sister Snog. A 60-minute racey-pacey session with one of the Directors. If there's a perfect fit you'll be invited to join. Then you have seven days to accept the invitation. And pay the annual membership fee. If after your first event there's a change of mind, on either side, the fee will be refunded. In full.*  That's a promise.
*Less the cost of any event attended for Killer Heel Membership and provided that the member has attended their first event within one month of joining.