Did You Know Africa: A Hip Hop Theatre Production
Description
Did You Know Africa: A Hip Hop Theatre Production is co-orginised by BBM/BMC, Akoben Awards and BTWSC. It is based on history-facing songs produced for
Music4Causes

featuring rapper Kimba.

This page is for INFORMATION ONLY - click here to book.

Click here for the long and here for the short promo video.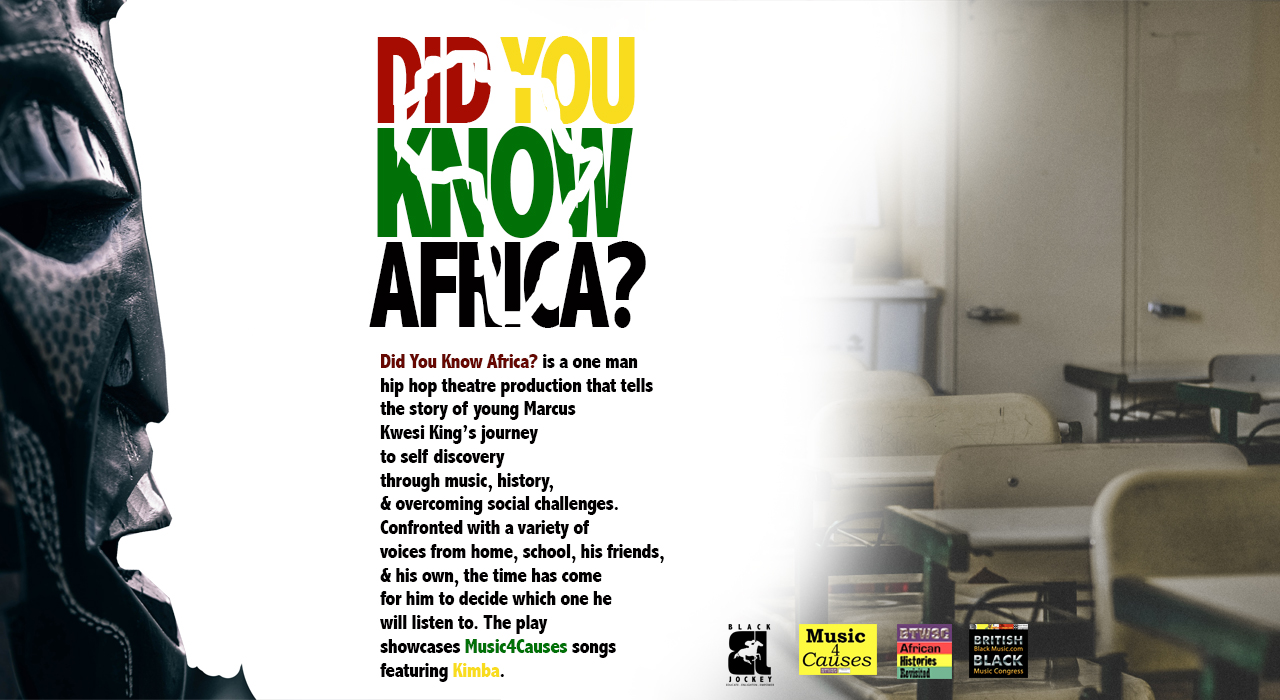 Did You Know Africa is a one man hip hop theatre production that tells the story of young Marcus Kwesi King's journey to self discovery through music, history, & overcoming social challenges. Confronted with a variety of voices from home, school, his friends, & his own, the time has come for him to decide which one he will listen to. The production showcases Music4Causes songs featuring & created by Kimba.