The Difference Makers Campus Conference seeks to empower the intentional Campus Student for Kingdom, Societal and Generational Impact.
About this event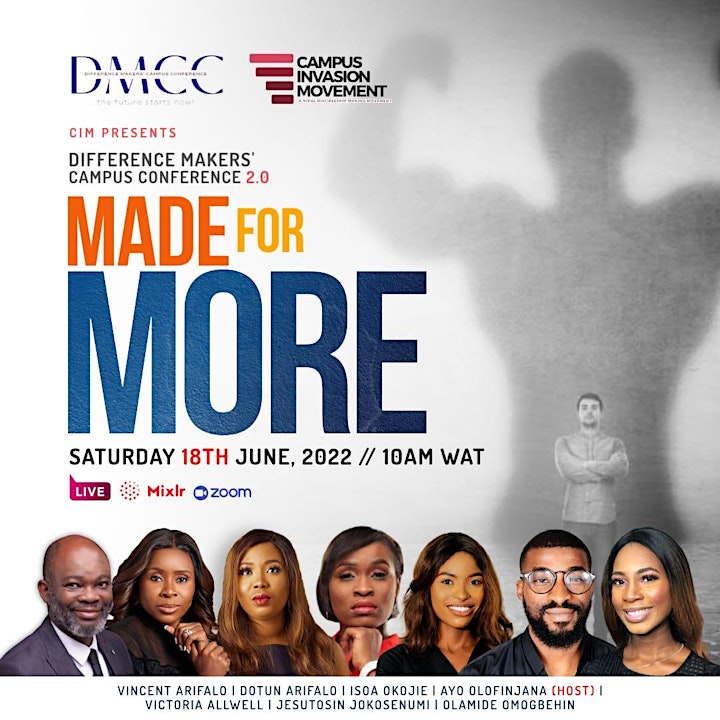 REAL CHANGE BEGINS WITH YOU...
World changers need to be changed first.
Today's youth is exposed to so many voices and can hardly find himself in the midst of the pandemonium
The Difference Makers Campus Conference (DMCC) seeks to be the voice of reasoning in the midst of it all. Specially put together for the Intentional campus student who wants to effect positive change in his world and community, DMCC seeks to impart a 360degrees transformation in today's youth.
This Annual conference embarks on a journey to discover the new frontiers of enabling social impact through youth empowerment , transformation and innovation. The event brings together experts and practitioners in leadership, entrepreneurship and personal development who provide training to a diverse audience of campus students.
It serves as a platform for participants to gain relevant insights on leadership, entrepreneurship, personal development and purpose that support them in harnessing and growing their capabilities; and equipping and challenging them to be change makers in their fields.
The conference is organized by the Campus Invasion Movement, a viral discipleship movement on campuses and an outshoot of the Dominion House Discipleship movement.
BE INFORMED: Know more and be more.
BE INSPIRED: See possibilities.
BE TRANSFORMED: Get ready to have your minds opened up!
BE EMPOWERED: To become real change!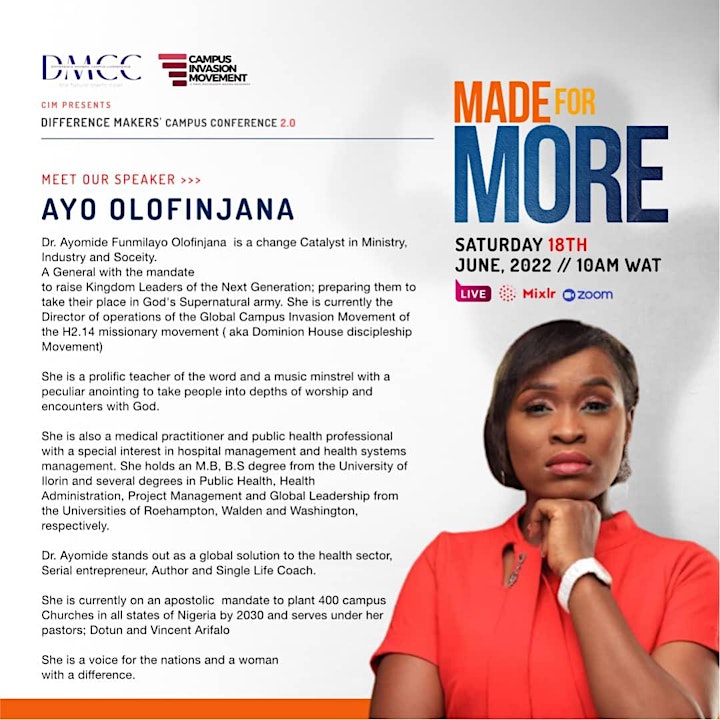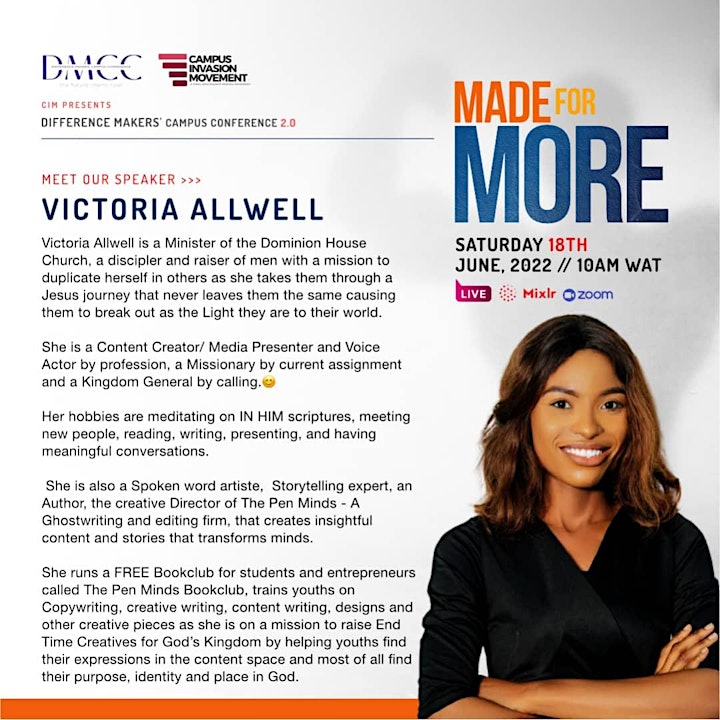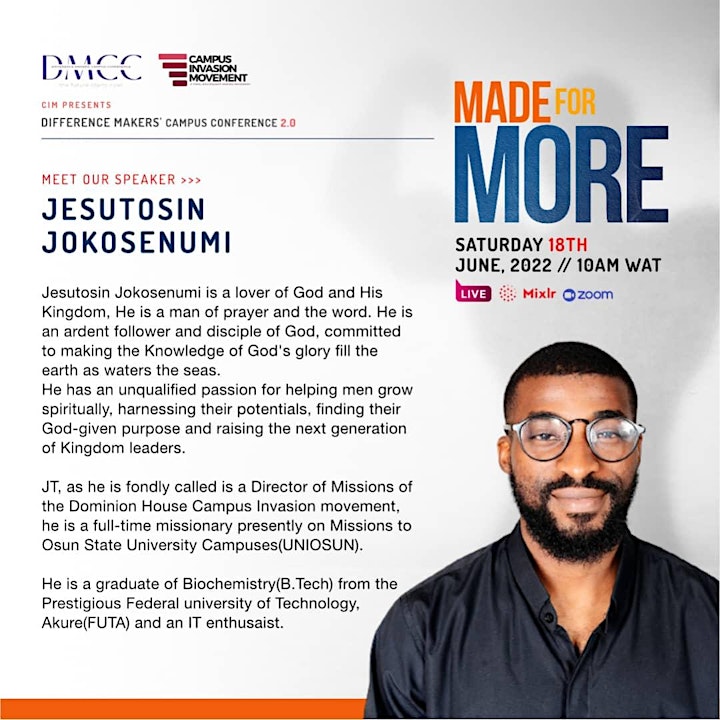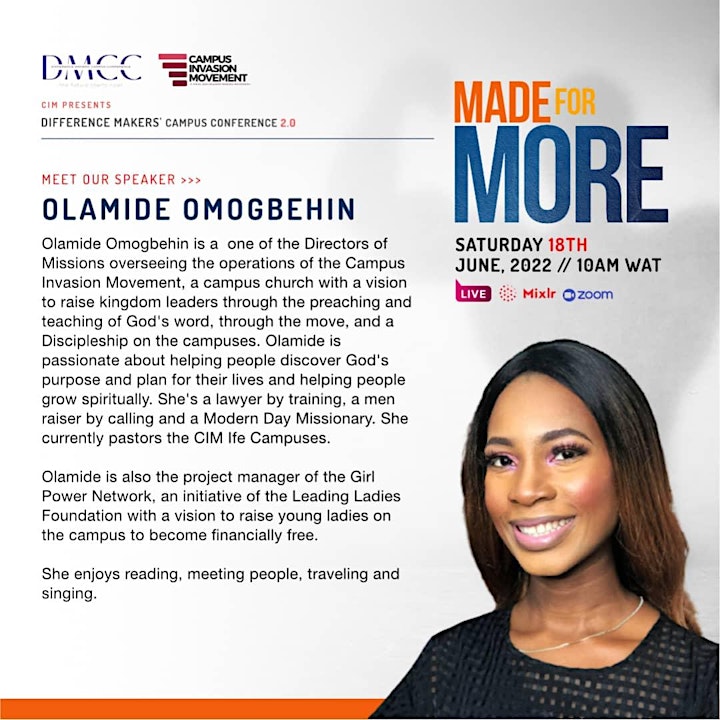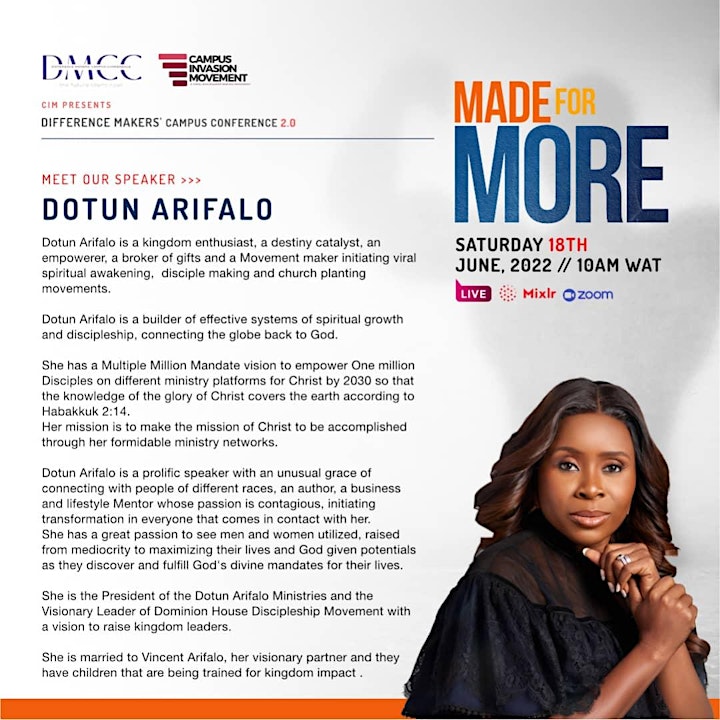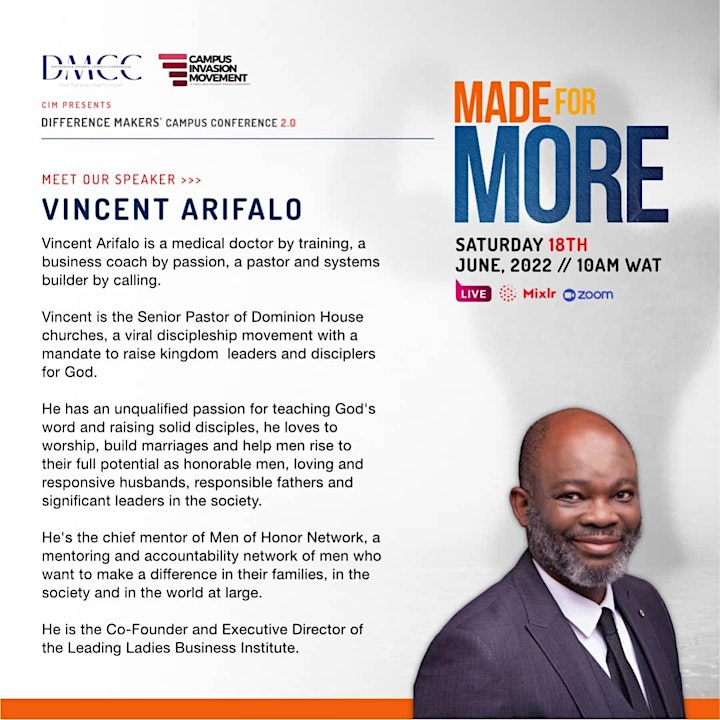 IMPORTANT: After registration look out for the EVENT LINK in the THANK YOU Page OR YOUR EMAIL.