Family Friendly Outdoor Theatre for well being and connection to nature!
About this event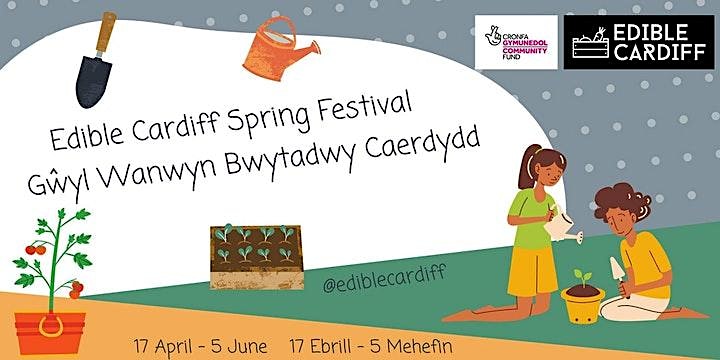 Travel to the future to help save the forgotten truth!
A theatrical experience which journeys to the future. Inviting the audience to participate and rediscover the wonder of natural food, creativity and voice which have all been forgotten but thanks to the audience, not yet lost...
After we've inspired you with our story, we'll be provisioning a workshop giving you beginners tools into sustainable living.
This is a family friendly event and is open to all ages.
We invite families to book one ticket for one adult and a maximum of two kids. Please bring another adult if more than two kids.
To meet current government COVID guidelines, the performance will be hosted outside with a maximum of ten families. It will be organised in a way that can allow for social distancing between families. We invite all families to bring hand sanitiser and wear masks if they feel more comfortable doing so.
This play will also be performed at other community gardens as part of the Edible Cardiff Spring Festival (17 April-5 June 2021) so look out for other locations on the Edible Cardiff website.
This event is part of the Edible Cardiff Spring Festival of Growing / Gŵyl Dyfu'r Gwanwyn 17th April - 5th June / 17 Ebrill - 5 Mehefin running across the city encouraging and helping community growing groups to hold events and celebrate all things growing. Visit the Edible Cardiff website more info about other events happening this Spring.
www.ediblecardiff.org
About Action Movement Peace.
At Action Movement Peace we believe in the arts to create change, in particular towards a positive outlook on our future with the planet.