Difficult Conversations: Discussing the Undiscussable

Thursday, 17 November 2016 from 18:00 to 20:30 (GMT)
Event Details
Event Details:
Discussing the Undiscussable is part of our Courageous Conversations series of Masterclasses
Issues that aren't talked about will impact morale and lower productivity and engagement, learn how to talk about sensitive issues to say what needs to be said.
An evening of interactive, experiential learning, drawing on the fundamentals of Theatre to explore its application in the workplace through the following theatrical disciplines:
Business Theatre
Business Theatre is a theatrical production, devised following research into individual, team and organisational challenges and desired outcomes. A live performance mirrors reality, and is an excellent way of communicating issues directly with those watching. The plays devised from workplace case studies form the centrepiece of learning and development, stimulating discussion and debate.
Role Play Theatre
Role Play Theatre can be pre-written to provide a challenge that is typical for the participants' job role or can be devised by the players and participants together. The evening will be a combination of both practices, providing realistic challenges to stretch abilities, enabling participants to experiment with newly learned skills and get direct feedback on how they're doing.
Forum Theatre
In Forum Theatre, a difficult situation or dilemma is performed live by our players for the participants (audience) to experience first-hand. The audience then have the opportunity to change the behaviour of the characters in the scene, to try to get a better outcome to resolve the dilemma. Different tactics are explored to allow possible outcomes to be compared.
What You Will Learn
• To sense what is not being said and recognise this is what the conversation needs to be about
• To stop skirting around the real issues or burying your head in the sand because you're afraid the feedback you'd like to give will cause offence
• To appreciate the cost of not engaging in difficult conversations far outweighs the discomfort you feel having it
Full Learning Outcomes: http://www.evolvingcareersplayers.com/discussing-the-undiscussable.html
Who This is For:
Professionals who spend the majority of their day in interpersonal relationships, who need to develop the ability of keen internal and external awareness to become truly great (and brave) communicators.
Benefits to You and Your Organisation
This Masterclass will help you and your organisation to:
• Develop a workforce with skills, strategy and courage to master sensitive conversations
• Improve ability to recognise when honest relationships are most needed and most powerful
• Increase productivity driven by effective communication
Pre-Programme
To help you get the most from the Masterclass you will receive an exercise to help you to prepare and to get into the right mindset.
Your Post Programme Commitment
You bring back tools, techniques and confidence that comes from practical experience, and the knowledge that you've already applied your new skill in a real workplace scenario, together with a personalised action plan that will immediately impact your ability to have courageous conversations.
Evolving Careers Players
Evolving Careers Players is a hub for connecting you with the most creative learning and development. The collaboration of learning and development consultants and professional actors is to create work where passion and purpose come together. The essence of our work is to inspire, motivate, challenge and unlock people's potential. Creating an environment which is creative and fun enables spontaneity and originality, and this we believe is how the best learning takes place.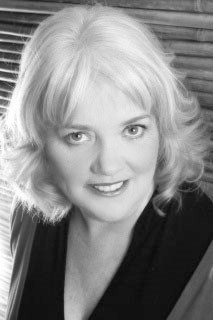 Meet the Players
The event is being led by Carmel O' Reilly, a Learning and Development Consultant, with 15 years' experience helping people manage, develop and transition their careers, supporting organisational people development programmes. Founder of Evolving Careers Players, Carmel works with a team of professional actors (The Players) to create experiential learning within realistic business scenarios.
Meet the Players: http://www.evolvingcareersplayers.com/meet-the-players.html

Timings:
18.00 - Registration and light refreshments
18.30 - Discussing the Undiscussable Masterclass - Interactive Business and Role Play Theatre lead by Evolving Careers Players
20.00 - Forum Theatre Performance - A theatrical performance by the Players
20.30 - Closing

---
Cancellations and Refunds Policy
If you are unable to attend an event please give at least 1 working day notice and we will be happy to refund 100% of your booking fee or book you on to a subsequent event to the same value. Cancellations received after this time will be non transferable and non refundable.
---
Professional photography and video production may be taking place at the event, and these images may be used on future promotional materials for CIPD. Please note that by attending the event, you are giving your consent for your image to be used on any CIPD promotional materials.
When & Where

De Vere West One
9 - 10 Portland Place
W1B 1PR London
United Kingdom


Thursday, 17 November 2016 from 18:00 to 20:30 (GMT)
Add to my calendar