Event Information
Refund Policy
Contact the organiser to request a refund.
Eventbrite's fee is nonrefundable.
To solve the crises of our times we're going to have to speak with people who disagree with us. Reflect and practice difficult conversations
About this Event
Do you feel passionately about an issue but avoid talking about it with family and friends?
Do you notice yourself getting frustrated at people or headlines with other viewpoints?
Do you get excited about a new piece of news, a development or a new practice but when you share it falls on deaf ears?
To solve the crises of our times, we're going to have to speak with people who disagree with us. Start dismantling your echo chamber in 2021 and join an intimate 6-part series to inspect, reflect and practice difficult conversations.
Over six weeks, in a small safe group we'll pick apart what makes up a conversation and what we take into each conversation without knowing it. We'll be building on research from Climate Outreach and The Yale Centre for Emotional Intelligence as well as TED talks and the Oatmeal. While the principles can be applied to any difficult topic, we'll base most of our examples on the climate crisis.
Over the course of 6 weeks we'll cover:
Your story | Truth and Imagination
Listening and Feelings
Tactics | What makes a good conversation?
Being wrong | Calling out
Learning | Changing our minds | Sharing our new knowledge
Keeping the conversation going | Making a commitment to difficult conversations
Schedule
Course commences: Wednesday 17 February 2021
Number of weeks: 6
Weekly start time: 7pm GMT
Duration: 1 ½ hours each week
Course finishes: Wednesday 24 March 2021 at 8.30pm
When you purchase your place you receive calendar invites for all 6 sessions and Zoom links to join.
What others have said
"It turns out that I'm a bit hard headed when I think I'm right. Sophia's workshop was a kind and gentle reminder to stay open to new ideas. I learned tools to recognize when I'm digging my heels in on an idea and how to counter that impulse to keep an open mind."
At the end of the course you will:
Have a draft of your story, a script you can use all the time
Reconnect with the importance of listening and get lots of practice
Explore the emotions you take into conversations and build your emotional granularity week on week
Have a toolkit for future conversations
Have explored what it's like to be wrong in a safe space
Have re-inspected how we like to learn and know how it can help us talk with others
Make a commitment to having difficult conversation and pull together the pieces you need to feel supported
Stay connected with your cohort and spur each other on
What others have said
"Sophia's years of experience in communication and passion for the climate have served her well in creating some fantastic workshops on difficult conversations we need to be having with one another, if we are to see any sort of improvement in daily actions and individual impact on the most pressing issue of our time: the climate crisis."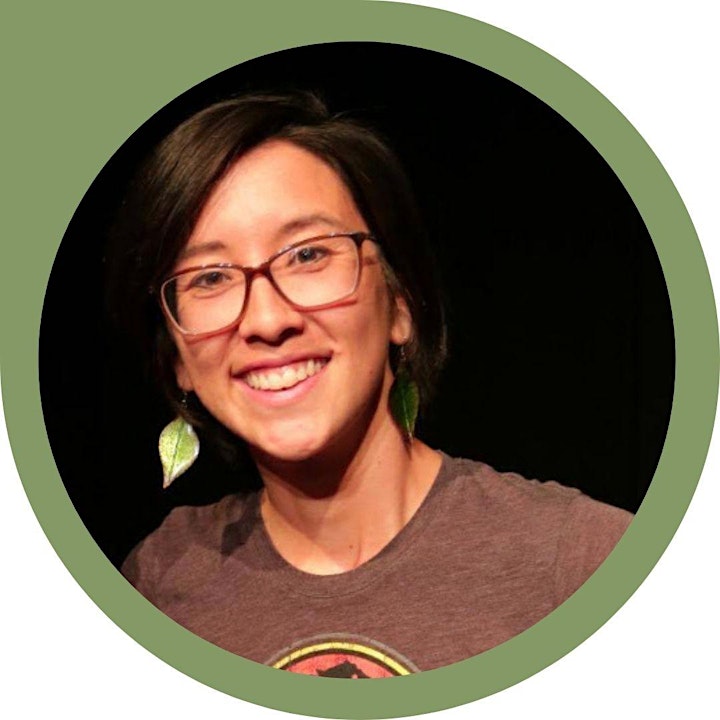 Who will be running the course?
The course is facilitated by Sophia Cheng, Founder of With Many Roots, UK Co-ordinator of Climate Collage, heads up Communication at If Not Us Then Who? and co-ordinates Green New Deal UK Bristol Hub amongst other things. With a decade of communications experience across the for profit and nonprofit sector, agency and in-house, she's made a habit of making hard stuff more accessible. Since 2018, Sophia has reorientated her life around the climate crisis. She's forged her decade of communications experience into offering workshops, mentoring and words on the biggest issues of our time.
You can find out more about Sophia on LinkedIn: https://www.linkedin.com/in/sophiacheng/
Sophia blogs too: https://www.withmanyroots.com/#blog
Who is this course for?
Anyone that's struggled with talking hard topics with loved ones
Anyone who recognises that they like being right but admits it might not be the best conversation tactic
Anyone who can see the benefit of practising difficult conversations in a safe space with others
Anyone that's frustrated with the state of things in 2020 and wants to take some agency and make a difference
Anyone who needs to be competent talking about difficult topics in work or in life
Pricing
With Many Roots adopts a sliding scale fee, you select the amount most suitable for you, 10% of your fee will be pledged to Climate Outreach.

*Note: these are pilot prices, prices expected to go up in the future
**Note: With Many Roots is part of the Giving What You Can Pledge; on top of the 10% donation on this course, 10% of annual profit is donated to charity as well. With Many Roots is a living wage employer and all team members have access to physical and mental health wellbeing support and an annual training budget to further their learning.

What others have said
"I work with environmental issues, so I thought I knew how to talk about the climate crisis, but these talks opened my eyes to new ways of approaching difficult conversations, especially in my everyday life. I have found myself using the tools I've learned in discussions with my friends and family, not only about climate change but about other controversial topics. I even managed to get a super meat-eater to reduce his in-house meat consumption to once a month! These talks are insightful, inspiring, and really force you to think about your climate journey, your experiences with climate change, and the contribution you want to make."
Date and Time
Location
Refund Policy
Contact the organiser to request a refund.
Eventbrite's fee is nonrefundable.