| | |
| --- | --- |
| Difundiendo Nuestras Voces - Blogging Workshops | |
Event Details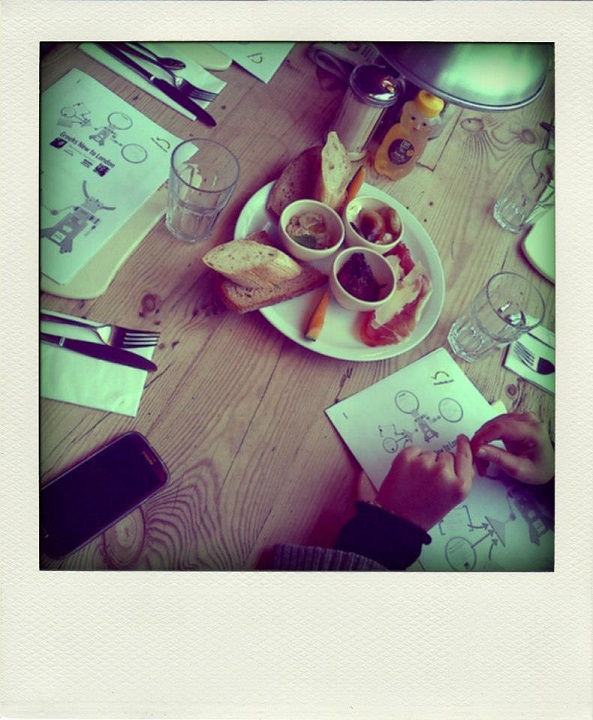 Are you an established blogger or wanting to start blogging?

Are you either Spanish, Latin American
or interested in our cultures?
Sharehoods is starting a series of community blogging workshops where Spanish-speaking individuals living in London of all backgrounds or/and level can learn the basic of blogging and train themselves to success.
On the day, our experts will help you identify your skills and unlock your potential. You will be able to share with and learn from experienced bloggers. These workshops are designed to support anyone from the blank page, how to share your blog entry and eventually make your blog popular. 
If you're an established blogger, it is a unique opportunity for you to network with other bloggers and ask experts tips on what to improve in order to make your blog more successful!
Day #1: Saturday 1st of February. Get your blog started
Breakfast and Presentation (10.30 am. - 11am)
*Please, note that the event will be held in the
Google Campus
(

4-5 Bonhill St, London EC2A 4BX)
First Session (11 am. - 12.30 pm.) 

Bloggers panel Q&A.
Guest bloggers: 
Alicia Seminara - Alicia's own
Mario López-Goicoechea - A Cuban in London
José Alvillar - Isla Imaginación 
Elena de Astorza - Notas desde algún lugar 
- Why do I need a blog?
- What does it make a good blog?
- What should I blog about? Brainstorming of ideas. 
- Tips and best practices
Third Session (3.30 pm.-4.30pm) Networking 

Day #2: Saturday 8th of February. Spreading the love
*Please, note that the event will be held in the Rainmaking loft (International House, 1, St Katharine's way, London E1W 1UN) 
Breakfast and Presentation (10.30 am.)
First session (11am - 1pm) Building a bigger audience by Pierre Far, Webmaster Trends

Analyst at Google. 
- What does SEO mean? Why is so important?
- How can I set up a SEO strategy?
- How can avoid search engines penalisation?
- What are keywords and how should I use them?
Second session

(1.30 pm - 3.30 pm)

How do I reach my community? 

by

Xavier Izaguirre

, Head of Social Media at Total Media.
- What platforms are more sucessful?
- How can I improve the chances of my content going viral
- How to hit the nail sharing your content in SM
- Sharing our blog entry!
Third Session (3.30 pm.-4.30pm) Networking
Refreshment will be provided and the entry is FREE! Come and learn how to spread your ideas around our communities!
Do you have questions about Difundiendo Nuestras Voces - Blogging Workshops?
Contact Sharehoods
Where

8th of February - Rainmaking Loft ( International House, 1 St Katharine's Way, London E1W 1UN)

United Kingdom


Organiser
Helping the move & settlement in a new country
Sharehoods is the global web-platform helping foreigners connect with their own community abroad. From access to information, services, jobs and contact in the new country, Sharehoods acts as the online hub for foreigners and community organisation to connect, share and eventually do business together!