Description

The leading digital meetup for agency owners in Watford and Hertfordshire, Digi-Cluster is back for 2020 and it's better than ever before.
For 2020, we'll be bringing you a fresh mix of speakers to lead the discussion around the future of digital and technology in what's set to be a huge year for the industry. The 90 second pitches will of course be back for 2020's version of Digi-Cluster.
As is always the case you'll get the opportunity to network with some of the best brains in the industry. And of course there's the chance to enjoy some delicious pizza and drinks.
Our Key Sponsors for 2020
We're thrilled to announce our new Digi-Cluster sponsor! VWV is an award-winning, full-service law firm and leading sector specialists.
Their combination of expertise, genuine teamwork and client commitment sets them apart, and that's why they're confident that they can deliver the most effective legal solutions.
Although based in Watford, VWV also have offices in London, Birmingham and Bristol. They are well-known and chosen for their in-depth industry and sector knowledge of education, charities, health care, public sector, recruitment and many other important areas.
These are underpinned by their core legal services: commercial contracts, corporate law, data protection, debt recovery, employment law and immigration, intellectual property, real estate, tax advice, etc. They also offer legal advice to individuals and specialise in high net worth individuals.
To find out how they can help you, please visit vwv.co.uk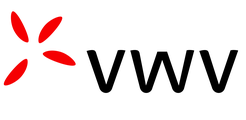 Upcoming event details
Date: Tuesday 28th April 2020
Time: 18:30 - 21:30
Location: West Herts College, Hempstead Road, WD17 3EZ
What people say about Digi-Cluster
"This was a really vibrant and fun event which encouraged business in a relaxed and informal setting. It's great to be a part of the JB Cole and Clock network."
Matthew Cawthorne, Managing Director of The Alternative Board (Three Rivers)

The Digi-Cluster team
Watford and West Herts Chamber of Commerce

Our Key Sponsor