Bring your public sector marketing skills into the digital age with our practical and relevant half-day course with Westco Academy
About this event
Do you wonder which digital channels work best at which part of your campaign?
Are you annoyed about not having a clear process to write a digital and social media strategy that works?
Are you unsure which social media measures to use to prove effectiveness?
Take the morning to let us help you.
Bring your public sector marketing skills up to speed with our practical masterclass to give you the process and experience of delivering your next campaign and countless others.
Digital platforms, including social media, have revolutionised how individuals consume information and interact with councils, education bodies and many other public service providers.
Channels are ever-evolving, with new features and functionality added constantly. Understanding these rapid changes and strategically using different digital channels as part of your marketing and communications can be challenging.
This course will transform your skills, knowledge, confidence, and career. Over 3.5 hours, we'll take you through the digital ecosystem with our tried and tested steps to optimise the proper channels so you can execute more comprehensive strategic marketing swiftly and effectively.
Heavily focused on analysing results, you'll also learn how to measure your marketing endeavours. By the end of the course, you'll be able to confidently and successfully plan your future digital activity and receive feedback on plans.
Key learnings:
Learn about digital and social media marketing in the public sector
Understand common to less known channels available and the facilities within these platforms
Developing a strategy with and how to formulate criteria to serve campaign objectives
How to implementation with examples
How to measure against a framework
Key outcomes:
Identify, understand and explain the concept and ecosystem of digital and social media marketing specific to the public sector
Identify the most effective channels for your organisation and objectives
Understand criteria, algorithms and measures and how to increase engagement
Develop a strategy, implementation plan with measures to evaluate against objectives
Follow best practice implementation, including channel management and content planning
Lessons learned through practical examples
Discuss and receive feedback on future activity and plans
This course is perfect for:
Digital and communications personal, including those working across press and campaigns, working with or for organisations such as councils, education bodies and other public service providers.
About the trainer…
Tiffany St James is Westco's digital and social media strategist and Associate Director of Digital. She has trained over 10,000 people in digital skills in the last five years, has been running consultancies for 18 years and is the Former Head of Social Media, UK Government and Head of Profession for digital engagement. Most recently she was awarded Most Influential Woman in Digital Strategy Consulting 2020.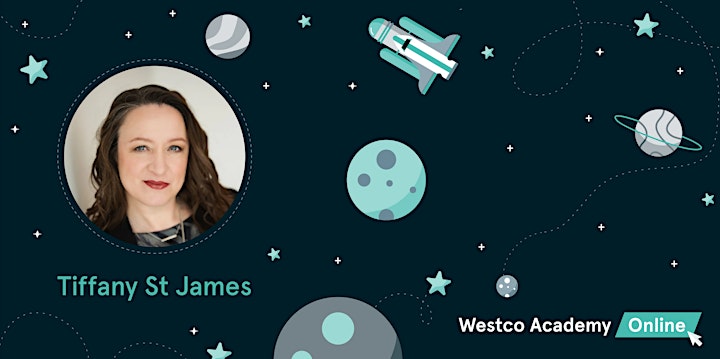 About Westco
Simply put we're an agency that helps clients to change people's lives for the better through strategic communications.
Westco Communications was launched by Westminster City Council in 2003 in response to demand from local authorities and other public sector organisations for evidence-based and cost-effective best-in-class communications services. Since then, we have put informed, strategic communication advice at the heart of decision-making across the public sector.
We've got the public sector's best practitioners providing organisations with director level advice and guidance, excellent campaign strategists, heads of communications that transform client teams, leaders in crisis communications, advertising creatives and copywriters, award-winning social researchers, reputation managers and government relations specialists, all under one roof.
Our Westco Academy is designed to give teams and individuals the best set of tools and insights to deliver the most effective communications and reputation management.
We will be offering training courses in Webinar forms as well as a number of online courses focused primarily on enhancing your digital skills, developed by our agency's Digital Strategy partners.
Visit our website: www.westcocommunications.com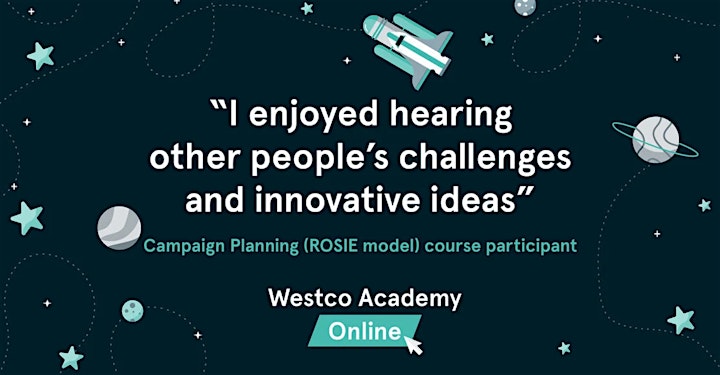 Organiser of Digital and Social Media Marketing Masterclass for the Public Sector