Description

Part of our Growth Programme of Business Courses, this workshop is aimed at: business owners who are focused on growing and scaling their business and are looking for a roadmap to understand how they can digitise their business for the future.
Description:
This is a workshop to give you the plan of what you need to do in your business to help you to streamline and systemise your business. You will be introduced to what it means to have a digital mind-set and drive a digital culture in your business, which will help you scale and grow. You will gain an understanding of how your website, search, email, social media, marketing & communications, sales and customer service all work together in a digital world
You can expect to gain the following from this workshop:
A clear understanding of how to diagnose the weaknesses in your business (when it comes to efficiencies)
A checklist of what you need to do to prepare yourself for transforming your business digitally
A descriptive blueprint of the main digital assets, which are crucial to your business surviving the next 5 years. This includes a look at your technology stack which involves aspects like:
Customer Relationship Management Systems
Email marketing software
Website content management
Lead generation processes
Social media
E-commerce (where applicable)

Exercises to plan your own digital transformation to take back to your office
Workshop leader:
Shelley Röstlund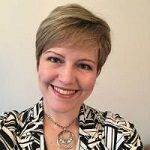 Shelley is a digital consultant at Social Intelligence. She comes from a hands-on operational background within the property (UK) and fitness industries (South Africa). Shelley found her natural home in digital when she married her two loves of story telling and technology in 2009. Her specialism is in the use of social media within the space of web, marketing and communications.
Barbara Hodgson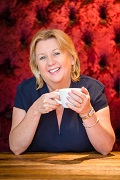 Barbara is a Women In Business Network franchisee and owns eight groups with over 150 members across Northants, Leicestershire and Stamford. Barbara loves connecting business people and attributes her success at this commercial matchmaking to truly understanding people's businesses. Your Business Matters grew out of her desire to help business owners find strategic connections and partnerships that will make a difference to their business, as well as enabling them to hone their business skills through training and development
What you need to bring with you to the workshop:
You will need to be able answer some questions about where your business is "right now". You will be sent a questionnaire before the workshop to complete – we highly suggest you sit with any other members of your team to get the answers before you come to the workshop. It is also highly recommended that you are clear on your business objectives for the next 12 months before you come on the day.