Description
Digital Business Women Day is a celebration day packed with the MOST dynamic content ever!
We are celebrating the International Women's Day with NatWest.
Our speakers are going to present their expertise on specific digital topics to HELP you MAKE your business ready to grow! Get prepare to learn and go home to APPLY all information to your business.
Topics:
"LinkedIn"

"My Ah-ha's of Building My Brand - more than just a business!

"Magical Mindset (Unleash Your Inner Warrior)"

"Why You should Grow your Brand Together with your Product."

"Make your Business stand out with Cool, Clever, Customisable Business Apps."

"The Role of Advertising to Empower Women."

How to Choose the best Digital Marketing Strategy for Your Business "

"The power of SEO and content marketing: how to stand out from the (online) crowd."

"The Power of Visual Storytelling."

"SEQ - Reducing Overwhelm in Business with Systems and Emotional Intelligence."
VISIT our website for our AWESOME lineup!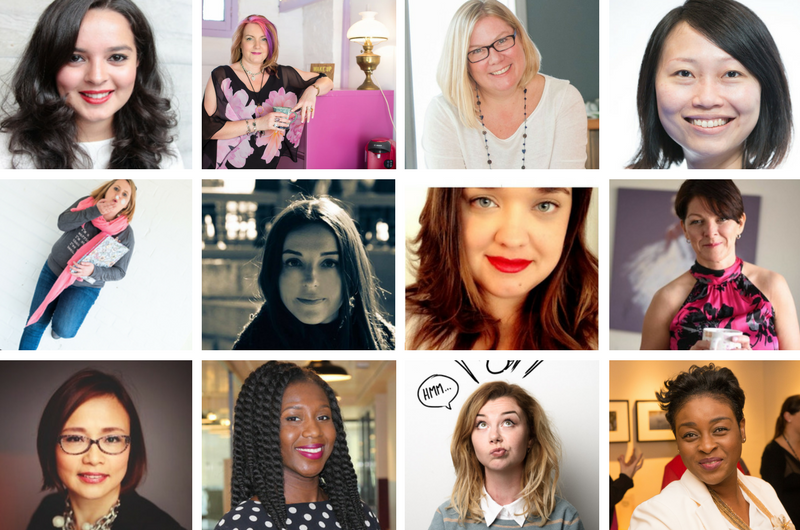 What we are offering:
Talks about DIGITAL and innovation in business

Digital KNOWLEDGE for women in business

Talks about personal EXPERIENCES in business and career,

CASE STUDIES to show you how to do it

Open a DEBATE about women's role nowadays and in the future

COLLABORATION and networking with other serious business women

Offering DISCUSSION about equality, leadership, career and digital world
Our goals:
CHALLENGE you to learn, improve and implement what you've learned on your daily business routine - so bring your computer, notebook, connect on Facebook, LinkedIn or Twitter.
Let's make some NOISE and build amazing business relationship and collaboration. We want to change how we make business and go to the next level - together!

All speakers are bringing top trending topics and creating content especially for our audience - so do not miss our next level of sharing information in a way that you can actually apply to your business. #goandsuceed
Don't wait for tomorrow - the chance is here, today! Grab your ticket and join us for this celebration.
You Deserve Everything!
FAQs
What are my transport/parking options for getting to and from the event?
TBC with the venue.
What should I bring to the event?
Your computer, tablet, phone, notebook, and pen and paper if you are old fashion!
How can I contact the organizer with any questions?
Email.
What's the refund policy?
No refund.
Is the event only for women?
No, anyone is welcome to our events. The only women rule is for the speakers and panellists.