Digital Cities Bristol 2018 - Open Doors - Proctor + Stevenson
Description
Digital Cities Bristol 2018 Open Doors - Proctor + Stevenson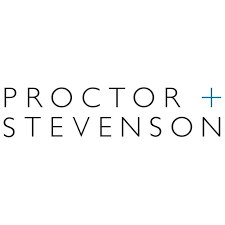 Digital Cities Bristol is a week-long programme of free, inspirational learning and networking opportunities aimed at developing the skills of both the current and next generation of content makers working in the creative industries. The Digital Cities project has run successfully in Bristol for five years, bringing industry partners together to boost their region's digital and production skills and acting as a catalyst for exciting collaborations within the creative sector.
Open Doors is an opportunity to join small groups visiting successful creative & digital businesses across Bristol for a look behind the scenes.
Everything you wanted to know about agencies but were too afraid to ask.
29 November, 5pm-7.30pm
Join the Proctors experts as they take you through the creative and digital journey, from brief to final product. Gain insight into each crucial stage, as described by those who make it happen, take the opportunity to pick their brains at the Q+A session, or have a more 1:1 conversation over drinks later on.
5pm - Agency Presentation - the Creative and Digital Journey
6pm - Experts Q+A
6.30pm - Meet the experts- refreshments and networking
About Proctor + Stevenson
Proctor + Stevenson is a highly respected, international creative agency with a focus on measurable results.
Whether it's online or offline, we provide a full range of design and marketing services, from strategy, campaigns and lead generation, to brand building, events, product communications and web builds.
And we're pretty good at it too, having won accolades in both the UK and USA, including Recommended Agency Roster Awards, and Best International Brand Strategy at the Drum Marketing Awards.
Just a handful of the names we work with on a regular basis include Panasonic, Prysmian Group, Rathbones, Saudi Arabian Airlines, Daikin, South West Water, Osborne Clarke and Regus.
---
You can see a complete list of the Open Doors events happening during Digital Cities Bristol 2018 here.
---
"We take your data very seriously and are committed to the privacy and security of it. Please note that by registering for this event, your data will be available to all companies involved in the organisation and hosting of the Open Doors events, as part of Digital Cities Bristol. Your data will be used for event management purposes only, such as reminder emails and joining instructions."