Join Hampleton as we discuss the latest tech M&A trends in e-commerce and digital marketing.
About this Event
With a majority of stores closed on the highstreets and many countries in lockdown for most of 2020, it surely is not a surprise that people have turned to online shopping, thus increasing the reliance upon digital commerce companies.
Will this trend continue in the future? And how does this increased demand translate into M&A activities in the digital commerce sector?
If you are thinking of selling your digital commerce business, join Hampleton's Sector Principal Ralph Hübner and Director Dr. Jan Eiben in our latest webinar as they share their experience of building, marketing and exiting technology business and help you think about the best strategic decisions for your tech company.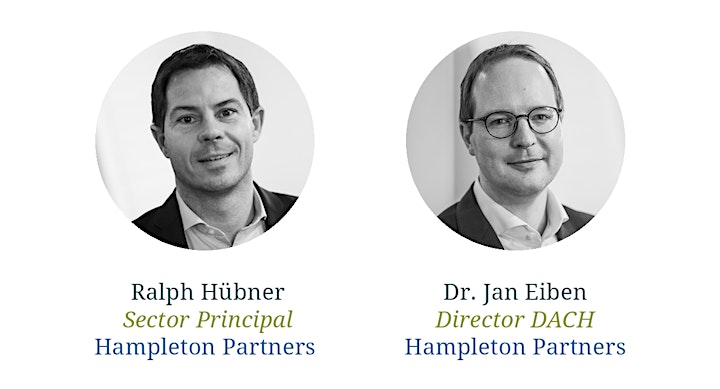 At this webinar, we will - for the first time - present the findings and insights from our latest Digital Commerce M&A market report, which was released in February 2020 .
We'll be covering the following:
Market trends, valuations and transactions: i.e. FBA buyers; multiples in the agency market and the increasing trend of financial investors buying commerce software
Which direction will Digital Commerce M&A take in the future?
Preparing your business for the sale
To benefit from our industry analysis and to take part in the Q&A, register your interest now.
---
You will receive log-in details to access the webinar within 24hrs before the webinar.
---
Note: Hampleton M&A seminars are held exclusively for founders, shareholders and investors in technology companies. Only registrants with company email addresses will be accepted and we reserve the right to decline access to our webinar.
If you cannot attend the webinar, but would like to discuss the prospects for your company, or if you would like to receive our technology M&A reports as they are published, contact: nadine.karrasch@hampletonpartners.com