Description
Guardian Voluntary Sector network members receive a 20% discount on the standard delegate fee - if you're not a member you can sign up here
It's quick, simple and absolutely free


Digital communications and campaigning for charities

Building relationships using social media
19th April, Kings Place, London

It can be hard to get noticed in a busy digital space but effective campaigns need to have impact. This half day seminar will enable you plan, implement and manage your online campaign to maximum effect. It will give you practical advice on how to get the most out of popular social media websites as well as help you define your target audience. This event is a must for anyone needing to plan a campaign to create relationships with supporters to champion your long-term aims.

What you'll learn:

Understand the difference between popular social media websites

Create an online campaign strategy based on your values

Explore creative uses of social media to engage different stakeholders

Track visitor response and adapt your campaign in real time

Identify and make best use of free resources to run a digital campaign

Who should attend:
If you have responsibility for campaigns, communications, marketing or PR in a charity or voluntary sector organisation then this event is for you.

Seminar host:
Dr. Abhay Adhikari
Abhay develops digital engagement strategies for the arts, culture and education sectors. He has worked on a range of global web based projects with private, public and voluntary sector organizations including BBC World Service Trust, British Council and Partners for Law in Development. He has hosted Social Media Surgeries in both the UK and India, and helped set up the 'Thoughts Become Things' enterprise. He regularly lectures on enterprise development and recently spoke at TEDxYork.
Testimonials from previous seminars:
"Thanks for such an informative and interesting day. It's definitely started me on a paradigm shift in how we think about campaigning on social media. Thank you!"
"A different slant on using social media with a concrete methodology"
"Thanks for a passionate, humane and amusing apologia of a very different way of approaching communications. You made social media very people and value focused"
Guardian Voluntary Sector network members receive a 20% discount on the standard delegate fee - if you're not a member you can sign up here
It's quick, simple and absolutely free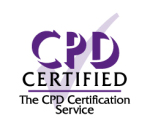 Please note that we are unable to accept offline payments, except for group bookings of more than eight delegates where a booking fee applies. A non-refundable booking fee of £25 per booking (not per delegate) will be payable for offline bookings. Invoices must be paid within 14 days of issue or by 7 days from the date of the seminar, if payment is not received booked places will be released.
Organiser of Digital communications and campaigning for charities

For more information, call 0203 353 4059 or email seminars@guardian.co.uk.