Description

A new era for digital technologies helping to reform the construction industry.
We are on the verge of a substantial paradigm shift which is fueled by the appearance of innovative construction technology startups and their effort to build new tools and applications which will eventually transform the way companies design, schedule and operate on projects.
BIM is an increasingly important part of the global construction market-place, with governments starting to make it a condition of contact. Seen as a game-changer for the construction industry, BIM is a collaborative way of working that uses digital technologies to enable more efficient methods of design and construction, ultimately driving out waste and inefficiency.
Come and join us to know what the new era of digital construction looks like!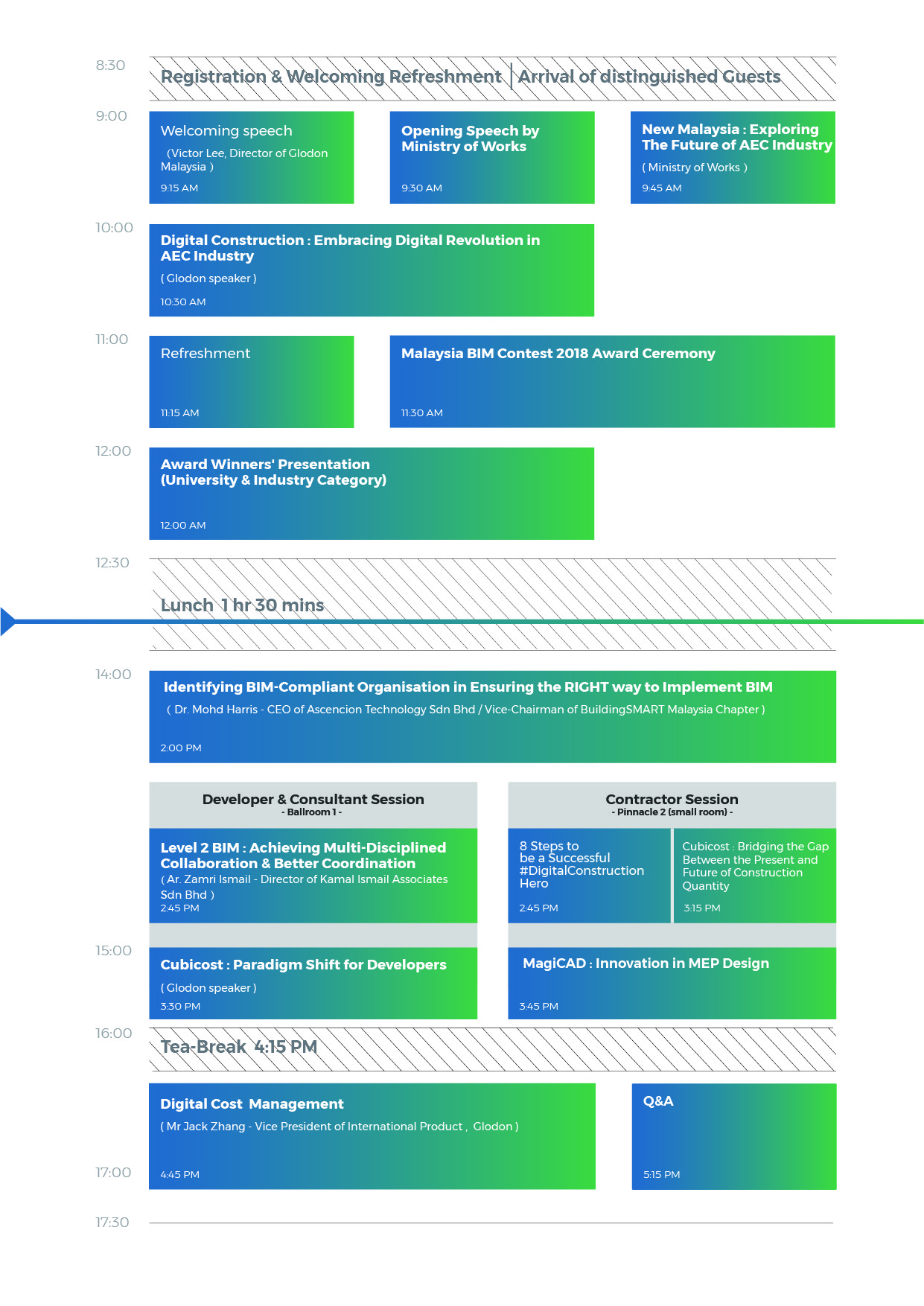 Topics:
1. New Malaysia : Exploring The Future of AEC Industry
2. Digital Construction : Embracing Digital Revolution in AEC Industry
3. Identifying BIM-Compliant Organisation in Ensuring the RIGHT way to Implement BIM
4. Level 2 BIM : Achieving Multi-Disciplined Collaboration & Better Coordination
5. Cubicost : Paradigm Shift for Developers
6. 8 Steps to be a Succesful #DigitalConstructionHero
7. Cubicost : Bridging the Gap Between the Present and Future of Construction Quantity Surveying
8. MagiCAD : Innovation in MEP Design
9. Digital Cost Management

> Malaysia BIM Contest 2018 award presentation
> Q&A Session
> Tea-breaks, lunch & networking sessions