Digital & Data Tourism Event - For tourism businesses in Midlothian & Scott...
Description
Midlothian Borders Tourism Action Group are organising a Digital & Data Tourism Event on Tuesday 20th February 2018 from 9am - 1pm at Dalhousie Castle Hotel, Bonnyrigg EH19 3JB.
This is the fourth Business Engagement event organised by MBTAG and the topic will be on 'Digital & Data'.
For this event we have created a packed agenda of experienced speakers which cover a range of digital platforms/suggestions and opportunities for your business as well as training opportunities available on the ground within the region/s. Learn also about the importance of being 'online'.
Please make sure you have questions to ask and there will also be a good opportunity to network with like-minded businesses from the Scottish Borders and Midlothian.
Please see the Agenda of the morning below - details of the speakers will be communicated further over the coming days
AGENDA
09.00 - 09.30hrs - Welcome, Registration and Coffee
09.30 - 09.45hrs - Welcome and introduction to MBTAG - Jemma Reid, Project Manager & Fergus Watson, Business Tourism Advisor. The Plan for 2018
09.45hrs - 10.45hrs - Hear from the industry partners that can help you in your digital plans, activity and training
Visitscotland & Digital Tourism Scotland - Paula Ward, Regional Directory - Visitscotland
Visitscotland.com and social media are a couple of key platforms we use to promote Scotland. We want to share with you some insights into how you can make the most of these channels. We will use the session to explain what you can be doing to get the most out of our website and how to engage with us on social media. We will also use the session to talk about Digital Tourism Scotland, find out what digital support is out there and available for your business to improve on your digital marketing.
Business Gateway & Digital Boost - John Anzani
Hear from Business Gateway about what support they can provide for your business and hear about the range of courses and training they provide in addition to 'Digital Boost'
10.45hrs - 11.10hrs Guest Speaker in leading Digital and Data technology
- Joshua Ryan-Saha - The Data Lab - How can tourism businesses take advantage of data in the Midlothian and Borders region?
11.10hrs - 11.30hrs - Comfort Break & Networking
11.30hrs - 12.00hrs - Case Studies by:
- Markus Stitz - Bikepacking Scotland - Transforming Destination Marketing with an iPhone - From Reiver Raid to Wild About Argyll
- Vanessa Wegstein - Digital Marketing Officer - Abbotsford - Their story so far....
12.00hrs - 12.15hrs - Summary and Q & A
12.15hrs - 12.30hrs - Opportunity to sign up for courses and events.. the next step on the ladder for your business
12.30hrs - 13.15hrs - Networking and lunch
Please note that timings may vary and a final agenda will be available nearer the date.
---
COMPANY PROFILES AND SPEAKER BIOGS
Joshua Ryan -Saha - The Data Lab

THE DATA LAB SYNOPSIS
The Data Lab enables industry, public sector and world-class university researchers to innovate and develop new data science capabilities in a collaborative environment. Its core mission is to generate significant economic, social and scientific value from data.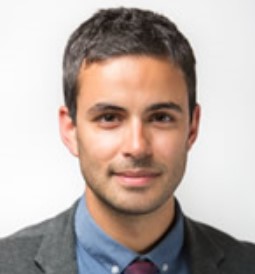 BIO
Joshua is the Skills Lead at The Data Lab. He is responsible for programmes that aim to improve data science skills across Scotland. He joined from Nesta where he established the £10m Longitude Prize and designed and ran multi-million-pound international challenge prizes in digital technology. Prior to joining Nesta, Joshua worked as in Bosnia and Herzegovina working with international organizations such as The Public International Law and Policy Group to design projects related to constitutional reform, tourism and reconciliation. Joshua started his career in local government as a participant in the sector's National Graduate Development Programme, working at the London Borough of Newham transformation projects across a range of service areas including education, social care, housing, and crime reduction.
Markus Stitz - Bikepacking Scotland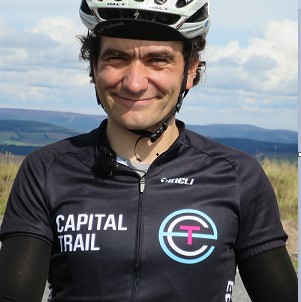 Markus is a key influencer in cycling with a social media following of more than 46,000 people. Before he became the first person to cycle around the world on a singlespeed bike in 2016, he worked in a number of marketing roles in Germany, New Zealand and the UK and has great expertise in social media and building brands. Since returning from his round the world trip in August 2016 he works as freelance marketing consultant and content creator. He is the founder of Bikepacking Scotland, through which he works with tourism organisations to create new bikepacking and cycling routes across Scotland.
Paula Ward - Regional Director - Visitscotland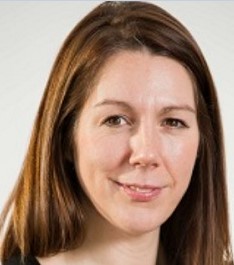 I am a truly proud Scot and love nothing more than welcoming people to our incredible country and watching them fall in love with it.
My career is very much a game of two halves.
The first 17 years were spent immersed in the operational world of hotels, venues, visitor attractions and international golf courses. During those years I became an experienced tourism professional gaining extensive experience in all areas of the discipline starting as front line food & beverage and working my way through the business to hold senior roles in sales, marketing and latterly General Management. I have a proven track record in delivering the required level of profit to those businesses I represented and operated. The early part of my career has been varied both in terms of territory and product. My clients have included high end retail travel agents, consortia, traditional business travel, international and UK associations, corporate event agencies & direct corporate accounts.
Latterly, I have spent the last 6 years providing strategic leadership as VisitScotlands' Regional Director for the South of Scotland. I work in partnership with multiple stakeholders including economic development leadership groups, area tourism partnerships, funding bodies, skills and education providers ensuring that the economic, cultural and social benefits of the visitor economy are realised in both Dumfries & Galloway and the Scottish Borders.
VANEESSA WEGSTEIN - ABBOTSFORD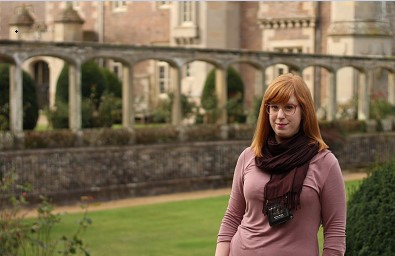 As Digital Marketing Officer, I develop our marketing strategy to build a community online and ultimately encourage visits, loyalty and interest in all aspects of our offering at the Abbotsford Trust.
---
FAQs
How can I contact the organiser with any questions?
Please contact Jemma Reid, Project Manager of MBTAG on jemma@mbtag.uk should you have any questions or need to cancel due to other commitments.
Engaging with both the wider tourism sector outside of the Borders Railway corridor and businesses along the line, the two year MBTAG project has secured £150,000 from the Borders Railway Blueprint Group, and a further £200,000 from Scottish Enterprise's Tourism Destination Development Fund to implement the plan.
A private sector led initiative in partnership with Midlothian Council, Scottish Borders Council, Midlothian Tourism Forum, Scottish Borders Tourism Partnership, ScotRail and VisitScotland, MBTAG has pledged to work collaboratively with local businesses over an initial two year period. This activity will build upon the success of the Borders Railway Tourism Development Programme which has been delivered since September 2015.
'Borders Railway Blueprint', a partnership project led by Scottish Enterprise, Scottish Government, Transport Scotland, VisitScotland, ScotRail and Scottish Borders, Midlothian and City of Edinburgh Councils. The Blueprint sets out an ambition to maximise the economic benefits of the Borders Railway, transforming tourism, business and investment opportunities for communities along the new rail line.