Description
The Digital Dentistry Society UK are delighted to announce their 2019 Inaugural Conference being held at The Design Museum London, on the 24th May 2019.
Sean Wilkinson, DT- Zirkonzahn CAD/CAM technician, R&D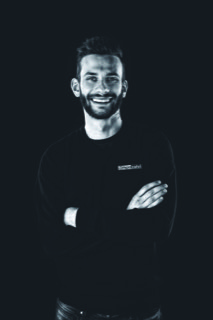 The challenge of digital workflows is how to transfer and combine patient's data properly in the virtual world. DT Sean Wilkinson will explain the modern concept of Computer Dental Diagnostic. By demonstrating patient cases, he will perform an in-depth analysis of the latest state-of-the-art devices for a smooth, individual workflow that relies on the 1:1 transfer of the patient's specific situation into the software, for the creation of predictable, reproducible and 100% individual restorations."
Key learning aims, objectives, and anticipated outcomes
1.

Examine an innovative approach for digital patient analysis based on the 1:1 transfer of the patient's data into the virtual world, for predictable, reproducible and 100% individual restorations
2.

Assess the importance of digital technology in everyday workflow, focusing on the advantages of a 3D virtual patient-based treatment planning (matching intraoral, model, facial and DICOM data) to enhance patient satisfaction
3.

Analyze new solutions for implant planning that simplify the communication between dentists and dental technicians boosting their cooperation
4.

Explain the use of the digital axiograph for capturing the patient's jaw relation
Speakers include
Konstantina Dina Dedi DipDS, MS, and Pros (UMKC USA), FACP
Specialist in Prosthodontics (UK and USA)
Maxillofacial Prosthetics-Dental Oncology MD Anderson Univ. of Texas-Houston
Diplomate, American Board of Prosthodontics, Fellow ITI, President ADSL
Hon. Professor Univ. Nicolae Testemitsanu
Former Assistant Professor Prosthodontics UNC (USA)
Principal Clinical Teaching Fellow-Director Aesthetic Dentistry Programmes
UCL Eastman Dental Institute,

A clinically focused presentation illustrating modern technologies, materials and workflows for challenging anterior scenarios.Digital steps in interdisciplinary aesthetic cases. Simplifying the future.
Prof Francesco Guido Mangano Sechenov University, Moscow, Russia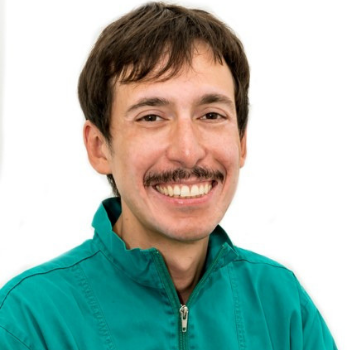 Digital Dentistry: The Challenge of Numbers
Dr. Francesco Mangano was born in 1979 on the Lake of Como, Italy. He graduated at the University of Milan in 2003 (110/110 cum laude). Immediately after graduation, he devoted his attention to Implant Dentistry, attending the Post-graduate Program in Oral Implantology and Bone Regeneration of the Oral Implantology Clinic, Department of Periodontology, Dental Research Division, Guarulhos University, Sao Paulo (Brazil), where he became Clinical Instructor.
After this experience, he worked intensively in the field of Implant Prosthodontics and Digital Dentistry. He Founded and Coordinated the first-in-the-world 2-year Master in Digital Dentistry, at the University of Varese (Italy), in the years 2015-2018. In 2016, he completed his PhD in Biotechnologies, Biosciences and Surgical Techniques, at the Department of Surgical and Morphological Sciences, University of Varese (Italy). From 2018, he is Lecturer at the Sechenov First State Medical University of Moscow, Russia. He is Section Editor for the Digital Dentistry Section of BMC Oral Health, Associate Editor for Journal of Dental Research, Dental Clinics, Dental Prospects, and Lead Guest Editor of International Journal of Dentistry, Biomedical Research International (Tissue Engineering Section) and Open Dentistry Journal; in addition, he works as Reviewer for the most important international, peer-reviewed journals with high impact factor.
He is Fellow of the International College of Dentists, and Founding and Board Member of the international Digital Dentistry Society (DDS). He is author of 100 scientific publications indexed in Pubmed, and published on international peer-reviewed Journals with high impact factor. His bibliometric indexes are: impact factor 175, RG score 35.7 (Researchgate), H index 31 (Google Scholar). He co-authored two books on implant dentistry and guided implant surgery. He is in private practice in Gravedona, Como, Italy, together with Prof. Carlo Mangano, his uncle and mentor, where they founded the Studio Mangano Education, a center specialized in education and courses in Digital Dentistry.
Prof Cemal Ucer, BDS, MSc, PhD, FDTFEd., ITI Fellow, Specialist Oral Surgeon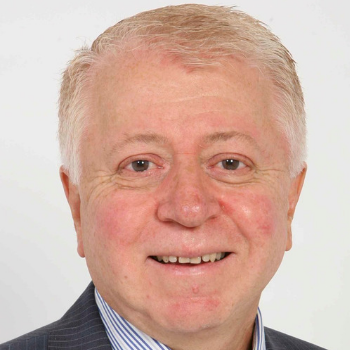 3D Digital planning & Surgical Navigation for Safe Dental Implant Treatment
The long-term success of implant treatment depends on meticulous 3D assessment of the patient's hard and soft tissue anatomy. In modern implantology, 3D planning and guided surgical navigation are prerequisites to achieving the necessary surgical precision for a satisfactory functional and aesthetic outcome. Furthermore, surgical errors such as collateral damage to vital structures including the blood vessels, nerves or adjacent teeth result in significant morbidity and complications which are difficult to manage and defend medicolegally.
This presentation will discuss the important role of digital dentistry in patient assessment, 3-D planning and how it can be used to improve surgical precision and hence the success of implant treatment.
Innovative new techniques using 3D CAD and digital additive manufacturing will also be presented to demonstrate the treatment of severely atrophic jaws.
Learning Outcomes:
Discuss:
• Restoratively driven implant planning to achieve optimum surgical accuracy & precision
• Full Digital Workflows from acquisition of CBCT and IOS to CAD & 3D printing
• Clinical application of CBCT for dental implant planning
• Intraoral Scanning and 3D printing
• DWF for the fabrication of 3D surgical guides for partial and fully edentulous cases
• Principles of fully guided surgery
• 3D surgical guide design for maxillary sinus lateral wall access or zygomatic implants
• DWF for immediate loading options using 3D guided Surgery
GDC Learning Outcomes: A, B, C and D
Dr Andy Keeling BDS BSc PhD MFGDP FHEA Clinical Associate Professor in Restorative Dentistry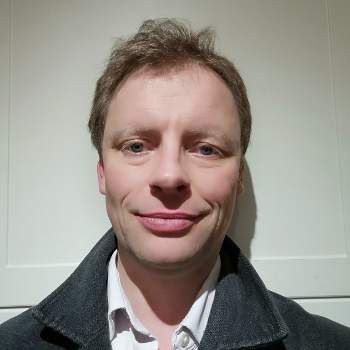 Intelligent Digital Dentistry – A Bright, Affordable Future
Andy initially studied Computer Science at Bristol in the early 1990s before completing his BDS in 1999. He spent over 10 years in full time NHS and private practice where he used CEREC red cam and thought he was modern. On relocating to Leeds he took a post at the Leeds School of Dentistry, completing a PhD in digital occlusion.
Now a Clinical Associate Professor in Restorative Dentistry, he is mainly research-based, with a focus on applying novel digital techniques to solve real clinical problems. He has built 3D scanners and written quite a bit of software, much of which is aimed at making digital dentistry innovative and affordable. He has published over 20 peer-reviewed articles in the past 5 years on a wide range of digital dentistry topics.
Dr Martin Wanendeya BDS (U Brist) DipImpDent RCS (Eng) (Adv. Cert)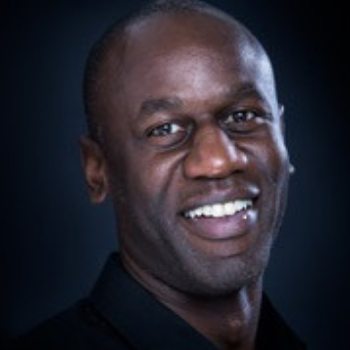 The Digital Approach to Full Arch Implant Dentistry
Full Arch implant restorations have in the past been carried out using artificial pink materials to replace the missing gum tissue in order to achieve and the correct pink and white balance to deliver an aesthetic final result for the patient.
The disadvantage of this is that in some cases significant osteoplasty (bone reduction) is needed in order to move the transition line (where the artificial and the natural gum meet) to an area that is not visible when the patient smiles.
The alternative is to preserve and augment the remaining hard and soft tissue at the time of placement to achieve a result where the tooth appears from the natural gum.
Digital dentistry has allowed better planning, treatment, and delivery of this treatment modality and now, this is possible with a fully digital workflow from initial diagnosis to final delivery.