Description
The Digital Dentistry Society UK are delighted to announce their 2019 Inaugural Conference being held at The Design Museum London, on the 24th May 2019.
The Digital Dentistry Society UK are leaders in digital science & education. Book your place now for an unforgettable day of evidence-based digital dentistry.
'Mini Power Lectures' from leading professors and clinician in digital dentistry will cover everything you need to know about digital dentistry and your practice.
Be part of the digital future of dentistry.
Speakers Include
DR

KONSTANTINA DINA

DEDI
DIGITAL STEPS IN INTERDISCIPLINARY AESTHETIC CASES: SIMPLIFYING
THE FUTURE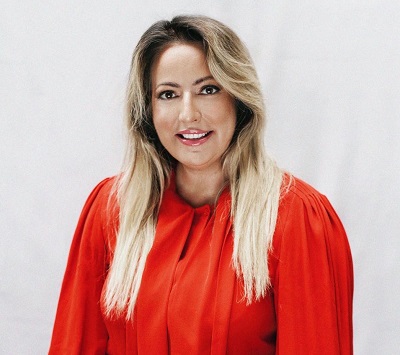 A clinically focused presentation illustrating modern technologies materials and workflows for challenging anterior scenarios.
1. To illustrate planning and development of anterior challenging cases with a traditional and digital approach
2. To show the step by step process of aesthetic mock-ups
3. To discuss how digital technology can simplify steps of anterior tooth replacement




DR

MARTIN

WANENDEYA
THE DIGITAL APPROACH TO FULL ARCH IMPLANT DENTISTRY.

Digital full arch implant dentistry can be carried out using artificial pink materials to replace the missing gum tissue in order to achieve and the correct pink and white balance to deliver an aesthetic final result for the patient.
The disadvantage of this is that in some cases significant osteoplasty (bone reduction) is needed in order to move the transition line (where the artificial and the natural gum meet) to an area that is not visible when the patient smiles.
The alternative is to preserve and augment the remaining hard and soft tissue at the time of placement to achieve a result where the tooth appears from the natural gum.
Digital dentistry has allowed better planning, treatment, and delivery of this treatment modality and now, this is possible with a fully digital workflow from initial diagnosis to final delivery.
At the end of the lecture, delegates will be able to -
- Understand the digital workflow for full arch dentistry
- Understand the diagnostic workflow when an all-white restoration may be possible
- Understand the workflow for converting the provisional to the final digitally


DR CRAIG PARKER
DODGING DISASTER IN DIGITAL IMPLANTOLOGY

Learning objectives:
-Understand the sources of error in digital workflow in implant dentistry
-Be familiar with techniques to manage inaccuracy and optimise outcomes
in digital planning and computer-assisted surgery.
SEAN WILKINSON
THE CHALLENGE OF DIGITAL WORKFLOWS IS HOW TO TRANSFER AND COMBINE PATIENT'S DATA PROPERLY IN THE VIRTUAL WORLD.



DT Sean Wilkinson will explain the modern concept of Computer Dental Diagnostic. By demonstrating patient cases, he will perform an in-depth analysis of the latest state-of-the-art devices for a smooth, individual workflow that relies on the 1:1 transfer of the patient's specific situation into the software, for the creation of predictable, reproducible and 100% individual restorations.
Key learning aims, objectives, and anticipated outcomes
Examine an innovative approach for digital patient analysis based on the 1:1 transfer of the patient's data into the virtual world, for predictable, reproducible and 100% individual restorations

Assess the importance of digital technology in everyday workflow, focusing on the advantages of a 3D virtual patient-based treatment planning (matching intraoral, model, facial and DICOM data) to enhance patient satisfaction

Analyse new solutions for implant planning that simplify the communication between dentists and dental technicians boosting their cooperation

Explain the use of the digital axiograph for capturing the patient's jaw relation
DR

ANDY KEELING
INTELLIGENT DIGITAL DENTISTRY: A BRIGHT, AFFORDABLE FUTURE

Digital scanning and CAD/CAM is being rapidly adopted by Dentistry, but undergraduate and postgraduate education lacks the basics of how to assess 3D data, how machine-learning can help dentists and what might be around the corner.
This talk will be divided into 2 parts.
First, some fundamentals of 'digital 3D' will be covered to help delegates understand the clinical relevance (or not) of the literature – and the real questions they should be asking the reps, before spending their money!
Second, we will explore the new frontiers of current research including Artificial Intelligence, face scanning and Augmented Reality – currently being actively developed at Leeds with the aim of putting digital dentistry on accessible platforms (mobile phones) at minimal or no cost.
Aim
- To learn how to assess the quality of current digital scanners and to introduce current research themes in a leading UK University focused on digital dentistry.
Objectives
Following the talk, delegates will:
1) Be able to critically appraise the digital dental literature for clinical relevance
2) Describe current research in artificial intelligence and monocular 3D facial scanning
3) Describe how modern techniques can be applied clinically for augmented reality and optical articulation
PROF CEMAL UCER
3D DIGITAL PLANNING & SURGICAL NAVIGATION FOR SAFE DENTAL IMPLANT TREATMENT.

The long-term success of implant treatment depends on meticulous 3D assessment of the patient's hard and soft tissue anatomy. In modern implantology, 3D planning and guided surgical navigation are prerequisites to achieving the necessary surgical precision for a satisfactory functional and aesthetic outcome. Furthermore, surgical errors such as collateral damage to vital structures including the blood vessels, nerves or adjacent teeth result in significant morbidity and complications which are difficult to manage and defend medicolegally.

This presentation will discuss the important role of digital dentistry in patient assessment, 3-D planning and how it can be used to improve surgical precision and hence the success of implant treatment.
Innovative new techniques using 3D CAD and digital additive manufacturing will also be presented to demonstrate the treatment of severely atrophic jaws.
PROF FRANCESCO GUIDO MANGANO
DIGITAL DENTISTRY: THE CHALLENGE OF NUMBERS
Dr BERTA GARCIA-MIRA
Guided Surgery in Convergent Collar Implants and BOPT Crowns


Technological advances have influenced the approach to implant treatment. One of the fields presently experiencing rapid development is computer-assisted implant dentistry which can contribute for a better treatment planning, for the implementation of the implant placement, for capturing the intraoral situation, for processing data to design temporary and final prostheses, and for the manufacturing of prosthetic components.
Moreover, the growing interest in minimally invasive surgery, together with the possibility of fitting prostheses with immediate function, has led to the development of software and digital workflows allowing for the planning and manufacturing of a surgical guide and provisional prosthesis that can be inserted immediately after the implant surgery step.
With convergent collar implants and BOPT crowns, an optimal prosthetic emergence of implants in the aesthetic cases is essential to ensure good results in the soft tissue management. We will present in this lecture our protocols using guide surgery with convergent collar implant.
Aims & Objectives
Expanding knowledge of the possibilities and protocols available within a full digital workflow in implant dentistry
Sponsored By