Sales Have Ended
Registrations are closed
Thank you for your interest in our event. We hope you will find it useful. Details for the Zoom will be emailed to you shortly.
Sales Have Ended
Registrations are closed
Thank you for your interest in our event. We hope you will find it useful. Details for the Zoom will be emailed to you shortly.
Join us at "Digital Families Symposium 2021. Social media influencing" to hear the latest updates, guidance on parenting and online safety.
About this event
Digital life is an essential aspect of any connected individual today. Many families are exposed to digital content, tech, communities, with children and young people navigating through the digital world's realms from the early stages of their lives. The impact of social media influencers on all of us and especially children and young people, is undoubtful. Influencers are the 'best friends,' celebrities - heroes of the young generation who impact their decisions and behavioural and lifestyle choices. However, the role of influencers in the digital ecosystem is yet to be examined. We are yet to understand the benefits and risks associated with consuming influencer content. We are yet to explore what role influencers play in digital families, and help children, parents, and families be Internet-safe and resilient. It is not as black and white and more understanding of the influencer marketing and industry, as well as nuances around additional measures for online safeguarding is required to ensure schools and educators are equipped to support children and young people and parents are aware of their children's and families' online activities.
The Digital Marketing Institute has reported 6 in 10 teens trust influencers more than traditional celebrities
The 2020 Children and parents: media use and attitudes report published by OfCom (UK) highlighted that over 74% of 8–15-year-olds using YouTube with 40% of their YouTube content deriving from vloggers
The NSPCC reported that 72% of teachers have said that school closures and moving to teach online would harm pupil wellbeing and safety.
Join us at "Digital Families Symposium 2021. Social media influencing: Express yourself and learn in a safe way" to hear the latest updates and guidance on the influencer industry, parental and educators' engagement, and online safeguarding. Experts in influencer marketing, digital resilience and safeguarding, digital parenting will provide insights into how educators, schools, local authorities, and parents can address social media influencers' impact on children's and families' online activities and developing strategies to ensure the protection of the most vulnerable.
This symposium will provide:
High-level keynotes from leading experts
Best practice on how to adapt e-safety plans to account for challenges associated with consuming social media influencing content
Networking opportunities with speakers and other attendees.
This online event may be recorded. For details in respect of any recording and how it will be made available, please contact the organiser. If you do not want to appear in any recording please notify the host, keep your camera and audio off throughout the event and avoid using any chat function during the event (we will do our best to respond to any questions you have through other channels). For further information, please refer to our privacy notice.
Please note that before placing an order, you will be asked to agree to Bournemouth University's terms and conditions (see below). Please read these terms carefully and make sure you understand them before ordering any Products.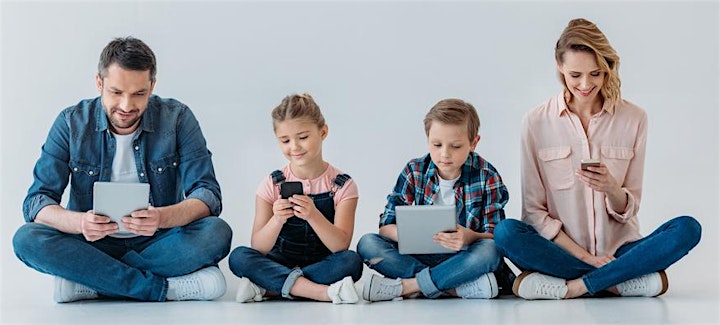 Organiser of Digital Families Symposium 2021
Dr Elvira Bolat is an experienced and creative academic leader with impactful decision-making and results evidenced in past positions as Head of Department, BSc Marketing Course Leader, and Global Engagement Leader. Currently, she works as a Director of Accreditation and Principal Academic in Marketing in the Bournemouth University Business School. She is responsible to drive forward and implement the pursuit of accreditations' portfolio, such as AACSB, EFMS, SBC, CABS etc,; as well as shape, design and deliver digital marketing curriculum across UG, PG and MBA levels. Dr Bolat is an External Examiner in multiple institutions and support them with delivery of high quality digital marketing and management curriculum.
Her research expertise and professional practice cover digital marketing, in particular digital strategy, social media management and analytics, creative content management, influencing-followers relationships, online gambling transparency. Dr Bolat's work has been featured and promoted by multiple global media outlets, I.e. The Times, Business Insider, iNews, BBC etc.
Connect with Elvira via LinkedIn