Event Information
Refund Policy
Contact the organiser to request a refund.
Eventbrite's fee is nonrefundable.
About this Event
Catapult your career to a new digital trajectory by embracing technology to enable you to work smarter, more efficiently and focus on the soft skills that technology can't do.
This two day digital finance fundamentals course will teach you the basics of the digital finance function, how it can benefit you and your organisation and why now is the time to embrace it.
Start your journey to a digital finance function nirvana where you can zero in on digital opportunities, explore the world of data and digital futures, to engage with digital projects that will shift your career to the next level.
We know most accounting and finance teams do not exist to provide tech-enabled business value, but your business is changing, so Generation CFO is providing a pathway to a better future!
Delivered online over four half days over two consecutive weeks to help you find time to invest in your future!
Monday 14th December 2020
Tuesday 15th December 2020
Thursday 17th December 2020
Friday 18th December 2020
Course online from 9 AM - 12:30 PM
'The world's most valuable resource is no longer oil, but data.'
Programme
Learning outcomes:
Be able to evaluate the opportunities and threats that AI and machine learning create for finance and accountancy professionals.
Demonstrate how data can be converted into value through the use of AI and machine learning.
Evaluate current applications of AI in accountancy and finance, including finance operations, audit, tax and integrated reporting.
Explore how the role of the accountant has evolved in response to technological change and understand the new skills now in demand.
Demonstrate how business partnering enables accountants to develop their careers in the light of increased automation.
Understand the importance and risks of cybersecurity for all organisations and individuals.
Understand the implications of cryptocurrencies for accountants and finance professionals.
This highly interactive course explores how and why the digital finance function has become such a valuable commodity. It will demonstrate how the latest developments in Artificial Intelligence (AI) are revolutionising data analytics and automation opportunities and offers time to reflect on how big data and AI can be harnessed by you and your organisation.
We begin by tracing the evolution of big data and AI and automation to demonstrate how they overlap. This leads to case studies which illustrate how big data and AI are being used in business and finance. We will debate the ethical issues arising and understand why this is being described as 'the most important question of our time.'
Finally, we will consider the long term implications of this technology for businesses and individuals.
WHO IS IT FOR?
Designed for finance professionals in industry and accountants who want to deepen their knowledge and understanding of the digital finance landscape. You are probably familiar with well known digital terms such as Artificial Intelligence, machine learning, robotic process automation, big data, data analytics but would like to understand further what context and benefits these capabilities can have to you and your organisation.
Make big progress with small wins.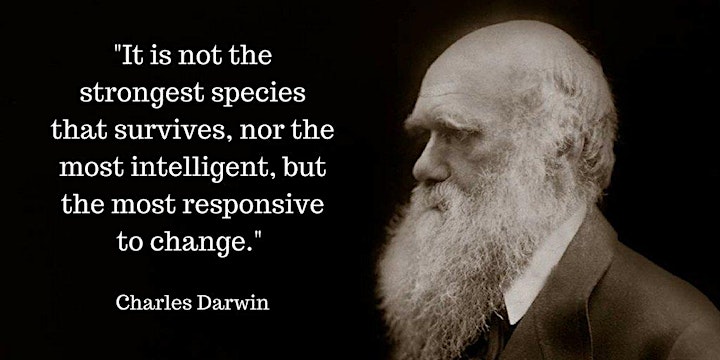 OVERVIEW
The rate of business change is increasing exponentially. Developments in technology are driving new commercial models and ways of working which have the potential to make the role of the professional accountant redundant.
This course begins by considering the current skill-set of a professional accountant and how this has evolved over the past thirty years. It should not come as a surprise to discover that there is a gap between the popular perception of an accountant and the skills that business partners need from them. The course therefore considers how we, individually and as a profession, need to close this gap so that we retain our position as value-adding, strategic business leaders.
Date and Time
Location
Refund Policy
Contact the organiser to request a refund.
Eventbrite's fee is nonrefundable.