Description
If you have never been on the internet before or need help to do something on your computer, tablet or phone come along to Digital Fridays.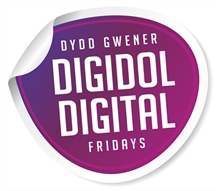 We can help get you started, show you how to use things like emails, Skype or social media and support you to stay safe online. Whatever your digital query, pop in and we will do our best to help.
Support is also available to Verify your identity and to maintain your Universal Credit account.
You do not need to have your own computer as you can use one that is provided free of charge at the Digital Fridays venue. However, if you do have your own just bring it along with you. It is usually easier to learn on your laptop, tablet or phone and we will show you how to connect to the free WiFi service available at each of the venues.
Ferndale Hwb (Library area), Friday 10am-12pm
There is no need to book for the session just visit Ferndale Hwb Library on a Friday and our team will be happy to help you.
For more information call the Library team on 01443 570021