Description
V&A Digital Futures: The DeLuxe Edition
/// an Open Forum and Panel Discussion interrogating the future faces of luxury value ///
co-curated with Rachel Falconer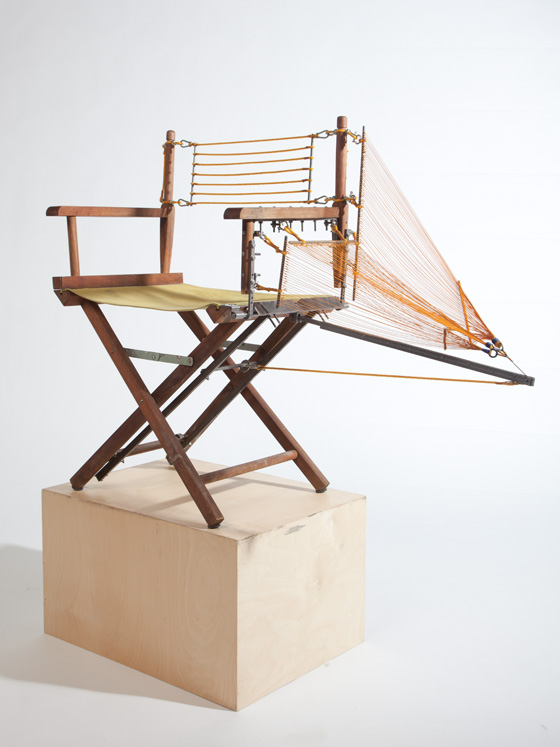 Repaired Director's Chair - Paulo Goldstein, http://paulogoldstein.com
LUXURY – a popular 21st Century Western mantra, increasingly White Paper-predictive and Kardashian value-stamped, luxury today includes within its diamond-encrusted matrix not just objects of desire, but the more intangible value indicators of time, experience and philanthropic empathy.
The tropes of historical opulence are becoming increasingly unhinged and more keenly debated within the culture industry as value itself morphs and becomes contested ground in the wake of fluctuating global market patterns and entrenched political traumas.
Our perception of luxury has changed. Luxury is no longer just about a brand name or solely synonymous with material objects. Time itself is treated as a scarcity object, experiences are entrenched in big brand offerings, and philanthropic value are now intrinsic to today's luxury offer and are touted as the building blocks that will help us create new definitions of luxury in the future. With this shift, the future of luxury takes on a more libertarian guise – with the potential to empower all of us (and not just the elite few) to live fuller, better and more productive lives as products become services and the prominence of bespoke experiences are among the predictions from luxe trend reporting.
The narratives and potency imbued in the morphing ecosystems of "luxury" are ripe for meta-consumption and are commonly debated, queered and interrogated by artists and designers within the context of networked culture. In an environment where political instability, slow economic growth and increased competition create a challenging natural luxury market and value is both produced and distributed on more or less democratized terms, where does the new and future-facing definition[s] of luxury lie?
As a response to the recent What is Luxury? exhibition at the V&A, The Deluxe Edition of Digital Futures explores the futurosity of branding value, luxury and narratives of desire in the context of networked art and design practices.
Schedule:
6.00PM – 8.00 PM – PANEL DISCUSSION & NETWORKING DRINKS
Location: V&A Learning Centre Seminar Room 3 (level 3 of the Museum)
Participants:
Michael Burton & Michiko Nitta
Chaired by Bronac Ferran
V&A Digital Futures is a monthly event and open platform for displaying and discussing work by researchers, artists, designers, companies and other professionals working with art, technology, design, science and beyond.  It is also a networking event, bringing together people from different backgrounds and disciplines with a view to generating future collaborations.
Organiser of Digital Futures: The DeLuxe Edition
The Digital Programmes Team at the V&A, formed in 2008, engages visitors of all ages in a range of free activities and events that promote digital art and design practices and collaborative processes, inspire creativity, and stimulate discussion and exchange among creative industries professionals, students and visitors.