Sales Have Ended
Ticket sales have ended
D'oh! You missed out on tickets to Digital Gaggle this time. If you want to make sure you're ahead of the game next time, just subscribe to the newsletter via the homepage: https://www.digitalgaggle.co.uk/newsletter-signup/
Sales Have Ended
Ticket sales have ended
D'oh! You missed out on tickets to Digital Gaggle this time. If you want to make sure you're ahead of the game next time, just subscribe to the newsletter via the homepage: https://www.digitalgaggle.co.uk/newsletter-signup/
Description
Digital Gaggle crash lands at Bristol's Watershed cinema on Thursday 19th September for an afternoon of inspiring speakers, dedicated to helping you elevate your digital marketing to the next level.
Digital Gaggle is a biannual conference organised by Noisy Little Monkey which brings together the best marketing minds in the South West. The conference is crammed full of talks from industry leaders who will share their tips, strategies and best practice with you so that you leave inspired to innovate the way you do marketing for your business.
If you haven't been to a Gaggle before, the conference is desgined to be the antidote to stuffy, overly-corporate marketing events. You can expect:
Inspiring talks from digital marketing experts

Tons of best practice tips shared

New inspiration and fresh ideas

Friendly faces

Competition giveaways

Informal networking

Delicious food

Free alcohol + an after party
Agenda
You can view the agenda on the Digital Gaggle website here. Overview below:
11.30 - 12.50 | Registration + Lunch
12.50 - 13.00 | Conference Intro
13.00 - 13.30 | Jon Payne, Noisy Little Monkey - 'Look Into My Eyes: How To Influence Buyers To Grow Your Profit'
13.40 - 14.10 | Adam Babajee-Pycroft, Natural Interaction - '10 Conversion Optimisation Experiments To Run On Your Website Immediately'
or
13.40 - 14.10 | Arianne Donoghue, Edit - 'Why We Should Be Scared of Google - And What We Can Do About It'
14.20 - 14.50 | Joyann Boyce, The Social Detail - 'Don't Do A Pepsi: How To Be Inclusive With Your Marketing'
14.50 - 15.30 | Afternoon Refreshments
15.30 - 16.00 | John Thornton, Innocent Drinks - 'One Tweet Away From The Sack'
16.10 - 16.40 | Molly Evans, Plusnet - 'Digital Experience Optimisation: Leveraging Data Led Decision Making'
or
16.10 - 16.40 | Emily Perkins, OggaDoon - 'Crisis Comms: Nothing Gets Deleted On The Internet'
16.50 - 17.20 | Kirsty Hulse, Manyminds - 'Considered Creativity: How To Supercharge Your Ideas To Get Better Results'
17.20 | Goodbyes + After Party!
Speakers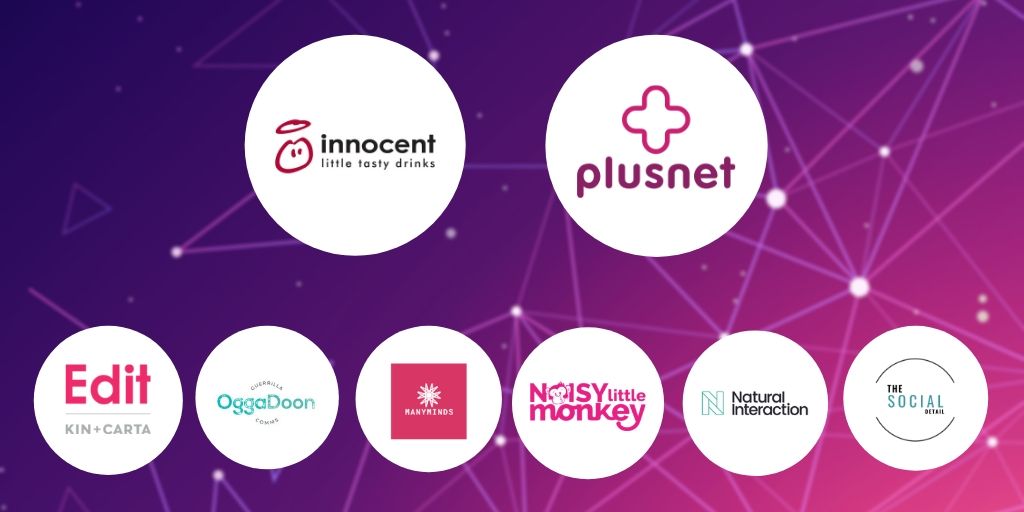 Who is this event for?
Digital Gaggle is geared towards in-house marketing managers who are looking to further their understanding of digital. That's not to say that the talks won't stir up inspiration for professional marketers who don't quite fit this mould, but if you're an agency marketer you'll probably be familiar with some of the content presented in the talks.
What people have to say about Digital Gaggle
"Digital Gaggle is the bridge between the unknown and the known! A well organised event led by experts who don't compromise on fun." - Michelle, Marketing Manager
"Genuinely interesting and interactive talks full of the latest trends and ideas to take home. The speakers all do an amazing job at keeping their talks relevant and light hearted - you don't feel like you're at a stuffy conference." - Past attendee
"By far the most polished and insightful event I've attended for many years." - Alan, Managing Director
"I've been getting to quite a few events in Bristol / London recently. The Gaggles are the best, both in terms of the quality of the talks, and the people I meet." - Past attendee
A snapshot of the last event