Description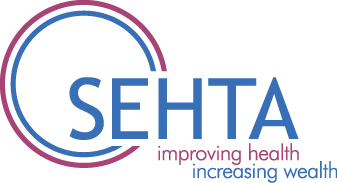 Overview
do you have to get medical device regulatory approval for your app?

what about your software - is it a medical device?

who is setting the standards and what precisely are they in the UK?
We may not be able to provide all the answers, but join us for state of the art and a lively discussion no doubt!
Lunch will be provided courtesy Hempsons
Terms and Conditions: Please note that places are limited and only one person per company can apply for an invitaiton to attend. You will receive confirmation of your place by Friday 20th October.
Fees: SEHTA Member - £25 / Non-member - £50 (+ VAT) per delegate. Charges are to cover small contribution towards SEHTA costs. Invoice will be sent once your place has been confirmed.
Agenda
09:30 - 10:00 Registration and Refreshments
10:00 - 10:10 Welcome & Introduction by Chair, Dr David Parry, CEO, SEHTA
10:10 - 10:30 Information governance issues when working with health data, Chris Alderson, Partner, Hempsons
10:30 - 10:50 Overview by NICE on their Digital Health Technologies work, Harriet Unsworth, Senior Technical Analyst, NICE
10:50 - 11:10 mHealh apps: The landscape of regulation and review, Liz Ashall-Payne, CEO & Founder, ORCHA
11:10 - 11:30 Refreshment Break
11:30 - 11:50 Overview by MHRA of medical device app/software regulations, Valerie Field, Head of Devices Software/Apps, MHRA
11:50 - 12:10 Digital Health Regulations- Evidence...the quest for the Holy Grail, Neelam Patel, COO, MedCity & Robert Turpin, Healthcare Market Development Manager, BSI
12:10 - 12:30 SME Case Study: Docobo, Tom Muller, Customer Relations Executive, Docobo Ltd
12:30 - 14:00 Close & Networking Lunch
This event is supported by: