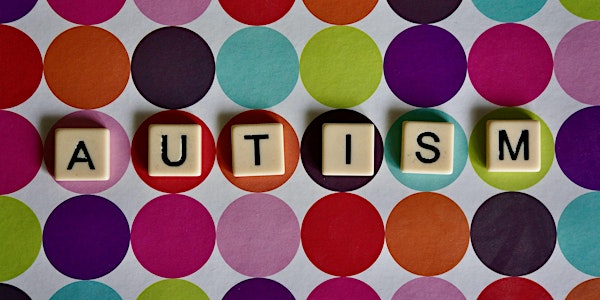 Digital Inclusion – Why you should employ and retain people with Autism
Sales Have Ended
Registrations are closed
This event is now closed for any further registrations.
Learn about why a diverse workforce is a better workforce: how to employ neurodivergence, and how to help autistic people thrive at work
About this event
SPEAKERS
Dorothy Muir, Brain In Hand - National Engagement Manager, and
Marie Gavin, Brain in Hand - Regional Engagement Manager
AGENDA
17:00 - Presentation intro
18:00 -Approx. presentation end
SYNOPSIS
Autistic people still face the largest employment gap of any disabled group, yet they can bring so much to a workplace. To close the digital divide, we must also address this issue.
Join BCS Digital Divide Specialist Group's webinar featuring Dorothy Muir and Marie Gavin from Brain in Hand, to discuss employing and supporting autistic people such as why having a diverse workforce is beneficial, practical tips for recruiting and retaining autistic employees, and how to provide effective support at work.
This is a free online session. When you register, you'll receive further details of how to join.
You will learn about good practice supporting a neurodiverse workforce. It will cover how employees can benefit from discreet digital support, how you can most effectively support more diverse people into employment, and how to help them thrive at work.
Dorothy and Marie will discuss the three components:
Specialist set up – working with individuals to identify goals and strategies relating to challenges
Digital Support (app and web portal) and how this is led by the person
Response service (phone/ text / email depending on preference) – reassurance of this service when people need it.
SPEAKER BIOGRAPHIES
Dorothy Muir has come to Brain in Hand from an NHS and commissioning background, with a recent focus on reducing inequalities and digital inclusion. She has worked in public, private and charitable sectors, regulation and within the criminal justice system. She combines working for Brain In Hand with consultancy work in project management, management services and stakeholder engagement.
Marie Gavin is one of Brain in Hand's Regional Managers; she both manages a team of specialists and delivers specialist sessions herself. Marie has extensive experience working in inclusive education and employment support. She leads on our work to raise awareness of supported internships, having helped to set up schemes herself and is source of knowledge of funding routes. Marie combines her work with Brain in Hand with voluntary roles linked to inclusivity and education.
Our events are for adults aged 16 years and over.
BCS is a membership organisation. If you enjoy this event, please consider joining BCS. You'll receive access to many exclusive career development tools, an introduction to a thriving professional community and also help us Make IT Good For Society.
Join BCS today:
Enjoy a 20% BCS Discount on membership using BCSDDIVIDE
https://www.bcs.org/membership/events
Photo by Peter Burdon