Description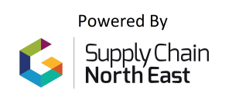 Are you a digital business wondering where the opportunities are for you?
Join us at our first in the series of Digital Innovation events to discuss the new business opportunities that exist for digital and tech companies in the automotive, aerospace, rail, industrial, energy, maritime market sectors with companies like Nissan, Siemens, Rolls Royce, GKN, IQE, Network Rail.

The subject areas that will be discussed and covered during the event will include Simulation, VR, AR, AI, Industry 4.0 and Additive Manufacturing and will be presented by some of the UK's leading industry and academic experts.
Or are you a traditional business trying to make sense of the digital revolution?
We understand the challenges you are facing, to cost effectively make the most of the benefits that Digital can offer your business, while best meeting the needs of you customers and developing smart solutions.
Our expertise and insight will enable you to develop, enhance and maximise the value of your assets, systems and processes
This Digital Innovation Seminar provides education for all businesses transforming into a truly digital organisation. Explained using simple terminology this seminar will educate and inform you on the landscape of Digital Innovation - Industry 4.0, Additive Manufacturing, Simulation thereby helping you to make the right choices to help improve productivity of your business.
Who Should attend?
Any organisation looking to embrace digital innovation as they increase productivity in their business or digital businesses looking to hear about new opportunities.
Why Should you attend?
Knowledge transfer, education, sharing best practice, understanding the UK market place, networking, what funded support is there to help me on my journey of digital innovation technology readiness.
Event Schedule:
8.30 am - Registration, networking and refreshments.
9.15 am Generator – Digital Innovation-How to Access Fully Funded Support from Supply Chain Northeast.
9.20 am Metiscube -Simon Nicholson: - Digital Innovation Canvass, benefits of working within government funded collaboration partnerships.
9.30 am The AMRC – Prof. Rob Scott – Industry 4.0 – What UK help is there to assist UK SME businesses nationally.
10.15 am KW Special Projects Limited- Kieron Salters –– Help organisations understand potential applications and benefits of Additive Manufacturing. Support organisations with the benefits of working through ROI calculations for the adoption of Additive manufacturing technologies.
11.00 am UK- CPI (Centre for Process Innovation) - Rachel Squires - How to access feasibility ERDF funding and support for advanced manufacturing applications.
11.15 am Automotive Electronic Systems Innovation Network (AESIN) Connected Autonomous Vehicles (CAV) and how Digital Technology and Digital Innovation is driving the developments of Autonomous Vehicles.
12.30 pm Q & A
You can read our #NEquality Code of Conduct for all events here.