Description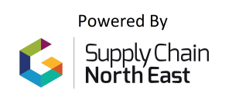 Part of our Supply Chain North East programme, this workshop will help digital businesses owners think about managing accounts rather than focussing on just delivering projects. How to be a strategic partner rather than just a supplier who fulfils based on a narrow brief.
This intensive 2-day workshop is split over 2 weeks and is designed for ambitious business owners will cover:
Customer Journey Mapping
Do you fully understand how your clients manage their customer journey process within their business? Is this changing? Share tools to help clients identify areas of improvement.
Operational Efficiency
Use Pain, Need and Gain techniques to look at how internal staff communicate, share information and make decisions. What frustrates them now? Can technology help? How do you present this to the client?
Evolving the Business Model
Look at the challenges facing the client's sector. How do we plan for the future when technology is changing so quickly? Share the power of validated strategic planning to help client shape a technology roadmap.
Schedule
13/06/19: 09.30 - 16.30

20/06/19: 09.30 - 16.30
You must be able to attend both days.
This workshop is part of the Supply Chain North East programme and is designed for digital businesses seeking to identify new opportunities to sell digital services to both new and existing clients. Please see our Digital Transformation Workshop if you are a non-digital business.
You can read our #NEquality Code of Conduct for all events here.
Supply Chain North East will see four key partners joining forces to work with over 800 businesses between 2018-2021 supporting businesses to identify opportunities in new and existing markets. An integral part of the North East Growth Hub, Supply Chain North East will be delivered across the region by RTC North, Generator, North East Automotive Alliance (NEAA) and North East Process Industry Cluster (NEPIC). Supply Chain North East is receiving up to £3,148,514 of funding from the England European Regional Development Fund as part of the European Structural and Investment Funds Growth Programme 2014-2020.