Description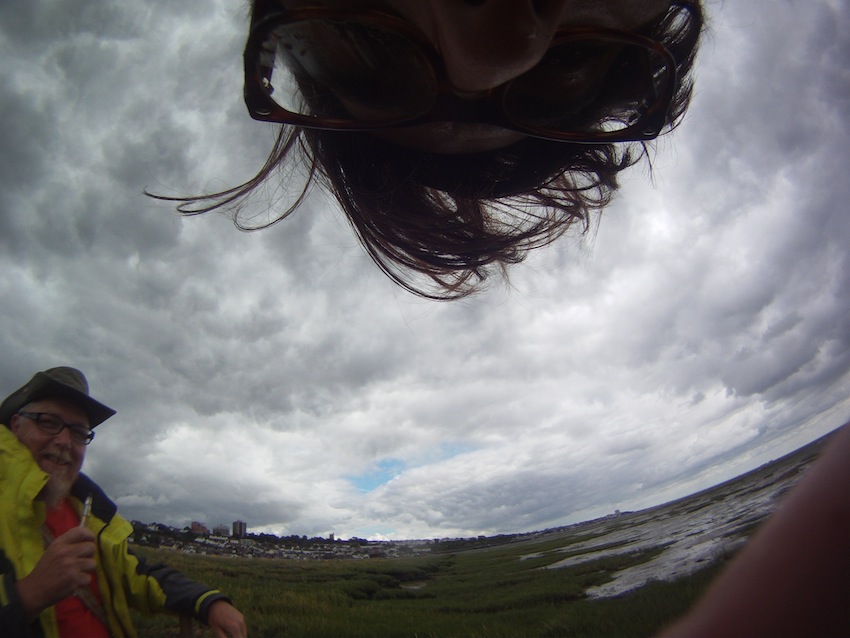 Fruits of the Thames
As part of Wrecked on the Intertidal Zone, a series of investigations into the Thames Estuary, we are holding three, free, exploratory workshops to digest and map the Fruits of the Thames. These lead on from the workshop Eating and Smoking the Flowers of the Thamesheld in July 2014 at Leigh-on-Sea's Maritime Festival.
Digital Mapping, Introduction to Citizen Science with Andy Freeman
Sunday14 September 10am to 4pm
Free workshop, light refreshments will be provided, please bring a packed lunch or plan to buy your lunch in Old Leigh, where we will be at lunchtime

Meeting point: The Fisherman's Chapel, New Road Methodist Church, New Road, Leigh-on-Sea, SS9 2EA (5 minutes walk from Leigh-on-Sea railway station)
With GPS enabled camera phones and free online tools its now easier than ever to make useful, fun and beautiful maps that can show anything from your holiday snaps to the distribution of edible plants in polluted soil.
Andy Freeman will introduce a range of techniques for making and sharing maps using simple digital methods. The workshop includes a walking tour of Two Tree Island where participants will learn how to collect geo-tagged images and data using either their mobile phone or equipment supplied on the day. Data we hope to collect and map on the day includes:
aerial photography using a drone and/or kite (weather dependent)

geo-tagged photos

air quality

sampling water for pollutants

ambient sounds

ambient electromagnetism

background radiation

the blueness of the sky (using a cyanometer)
Participants will get a chance to add their data, images and observations to online open maps produced on the day or produce their own map. The workshop runs from 10am-4pm and includes light refreshments. Participants are welcome to bring their own laptops, tablets and cameras to build their own maps as wi-fi will be available, but this is not a requirement of participation.
Protective clothing and equipment
To take part in this workshop you will need comfort clothing, walking shoes and rainwear. You can also bring smartphones, laptops, tablets and cameras as wi-fi will be available for the indoor parts, but this is not a requirement for participation in the workshop.
Free workshop, light refreshments will be provided, please bring a packed lunch or plan to buy your lunch in Old Leigh, where we will be at lunchtime
Supported by Dave Black from BlackWing Services http://blackwingservices.com/
Organiser of Digital Mapping, Introduction to Citizen Science with Andy Freeman