Description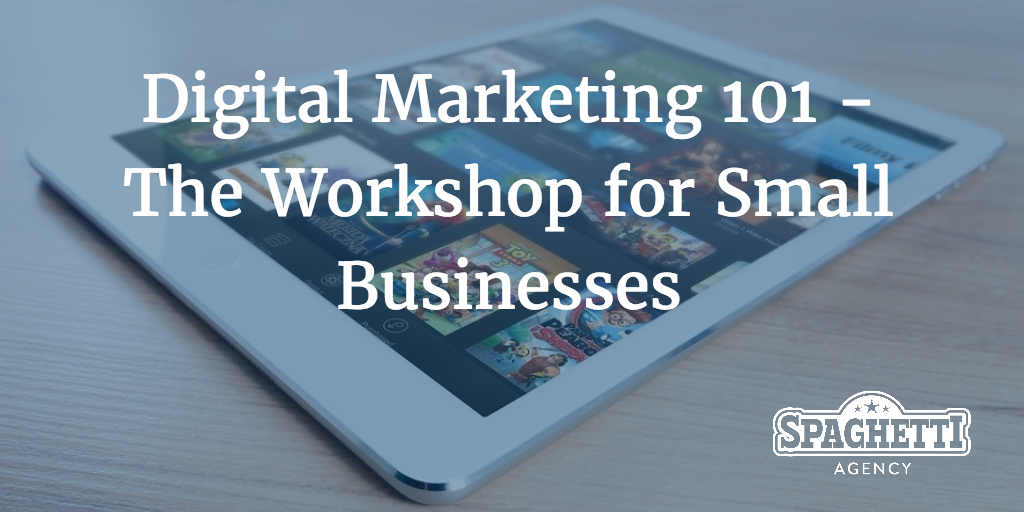 Does digital marketing fill you with dread? Maybe it annoys or frustrates you? Or perhaps you like the idea, but you can't make it work?

It's not just the constant updates, changing platforms, ever-decreasing reach and lack of engagement that causes issues.
It's also just the sheer overwhelming number of platforms and options that can stop you from making your digital marketing a success.
What if there was a simpler way to understand digital marketing for small business?
What if you could spend a whole day working on your digital marketing with a team who've crafted the art for a decade?
What if for less than the price of a newspaper ad you could build a digital plan that's proven to generate leads and business, then learn how to implement it, and learn how to keep adding to it?
We've been creating content, sharing stories, building social media channels and generating noise, leads and business for us and our clients for the last five years.
And now we're putting on a PACKED workshop. (We'll even include refreshments, lunch, WiFi and parking!)
In this digital marketing workshop you will learn:


Twitter: Techniques for search, brand building, etiquette and growing your following.


Facebook: Posting, replying, commenting and building your audience as well as identifying common set-up mistakes and learning about advertising and power posting.
Blogging: How to generate traffic and leads to your website with SEO and copywriting.
Email marketing: Crafting great marketing emails and setting up campaigns - for free.
Content creation and curation: Finding and making great quality content worth sharing.
Scheduling and automating: Learning to use tools used by the professionals to save you time and give you a real strategic approach.
Integrating digital marketing into your business.
Terms and phrases of the online world - explained in plain English!
Measuring the success of your campaigns.
Digital strategy creation. You'll take way with you a simple to use strategy for everything that you learn on the day. You won't leave this workshop empty-handed (or minded!).
Yes there's a lot in it. Get a good night's sleep before you come.



This digital marketing course is ideal for you if you're:



A small to medium business owner or employee.
An individual working within a larger company, perhaps in the marketing department.
An employee at a marketing agency.
Someone who wants to improve their results online.
Here's what previous people in your situation said, after they'd been:
(More available on request.)
"Great training. Thought you kept everyone engaged really well with an easygoing approach, invaluable information and enough room for questions and interaction."
"Absolutely brilliant day. I used all social media platforms and thought I knew a lot but now I've got more tools to help my business. Thank you."
"The energy was great, it was a relaxed and super insightful workshop… Money well invested!"
"Awesome workshop, very informative and fun. Loads of content and great food!"
This isn't your normal training workshop...
This is packed with need-to-know content, tips, tricks, insights and knowledge from a team of poeple who really do use these tools on a daily basis for their own business and really do make them work for their business and the businesses they work for.
No faff. No bullshit. Just great content and results!
If you're not completely satisfied that we gave you all this then we'll give you your money back. Guaranteed. (T&Cs apply. Ask for details.)