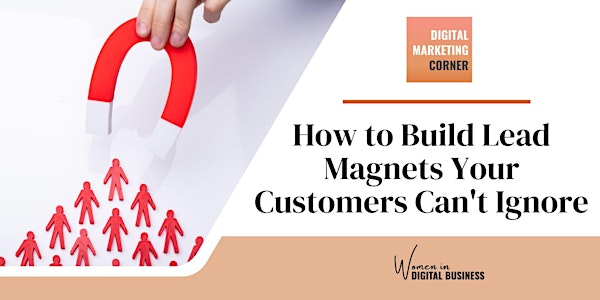 DIGITAL MARKETING CORNER: How to Build Lead Magnets Customers Can't Ignore
Learn the different types of lead magnets, things you need to do before building one, and the elements of an effective lead magnet.
About this event
Lead Magnets are one of the most powerful tools in your arsenal to convert traffic into leads, helping you to build a list of prospects that you can nurture over time.
In this masterclass, you'll learn how to create a Lead Magnet that drives a steady stream of leads to your business.
Upon completion, you'll have a Lead Magnet that will provide your customers with more value and keep them coming back for more.
WHAT YOU'LL LEARN
Learn the process to build a Lead Magnet that increases the number of leads and customers you're attracting to your offers
Optimize and improve your Lead Magnet using the Lead Magnet Checklist
AREAS WE WILL COVER
Understand the Purpose & Role of a Lead Magnet
Different Types of Lead Magnets
Before you Build
Elements of an Effective Lead Magnet
ABOUT THE TRAINER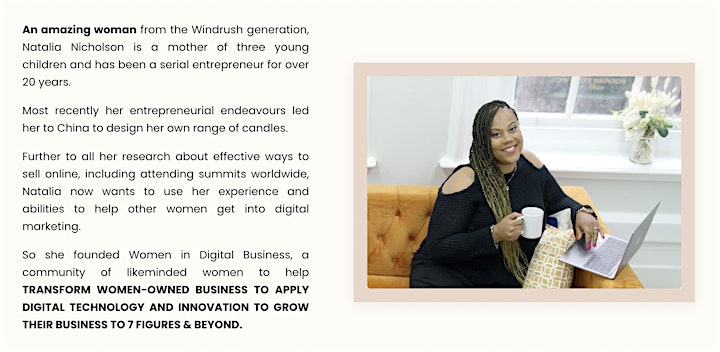 ABOUT WOMEN IN DIGITAL BUSINESS
Women in Digital Business: Transforming Women-Owned Businesses To Apply Digital Technology and Innovation To Grow Their Business to 7 Figures & Beyond
To succeed in today's digital world, it is tough for underrepresented women as we have the least support. 8% percent of all businesses are started by women, but less than 5% percent succeed. Women in Digital Business wants to change that!
We want underrepresented women to have access, not only to the tools and technical skills but also to the support and encouragement required to confidently launch and market a profitable online business.