Description
About the Masterclass
Interested in learning the latest digital trends to maintain a competitive edge in your sector? Want to maximise opportunities and increase your ROI on your digital marketing activity? Ready to develop fresh ideas for your 2020 marketing strategy?
Then this is the course for you.
In this workshop you will learn strategic and tactical insights across:
• Email marketing
• Social media
• Organic & paid search
• Analytics
By the end of the masterclass you will have learnt to identify opportunities, to prioritise strategies and adapt your marketing plans for 2020 to achieve fresh results for your business.
Who should attend?

• Professional marketers
• Agencies
• SMEs involved in marketing
• Local business owners
The Speaker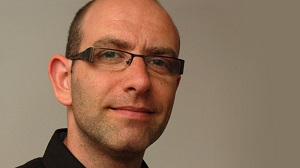 The course is run by industry expert, Jonathan Saipe, Founder of Emarketeers. Recognised as a leading digital skills specialist, Emarketeers has worked with 10,000+ brands including over half of the FTSE1010, since 2008.

Jonathan specialises in delivering outstanding digital training and consulting, empowering brands and individuals with the very latest digital knowledge and skills. They excel in helping individuals and organisations optimise their digital performance.
He has carried out previous training at Business West which received superb feedback so we are delighted to welcome him back.
---
We take your data very seriously and are committed to the privacy and security of it. Our Privacy Statement explains the types of personal data we may collect about you and how we'll store and handle that data, and keep it safe.

From time to time Business West provides information highlighting its services and other relevant opportunities that may be of interest to its members and the wider business community. If you don't wish to receive these communications, please update your preferences. Alternatively, you can unsubscribe from any marketing emails you receive.